December 10, 2015
Getting Your Home Ready for Winter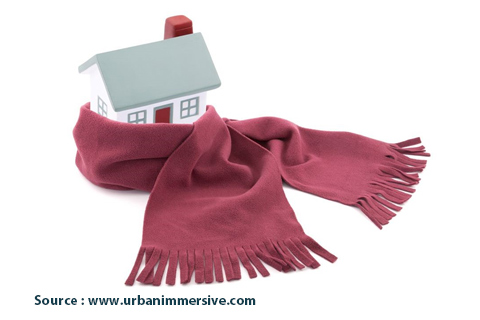 You may not want to acknowledge the fact that winter is on our doorstep, but it is important that you look after your home's maintenance needs at this time of the year. Here are a few items that should not be overlooked.
Washing your windows (yes, again)
This task just keeps coming back year after year. However, washing your windows in the fall will ensure that you won't need to wash them again too early in the spring. Clean windows will make your rooms brighter, and removing the screens will allow even more light to come in!
Keep the heat in and the cold out
To reduce your heating costs during the winter months, it's imperative that you check your windows to ensure they are well insulated and caulked. This is a simple step that can save you a lot of money.
Help Santa climb down the chimney
A swept chimney is a healthy chimney! Your chimney should generally be swept once a year, depending on how often you use your fireplace. Don't rely on your own visual inspection of the chimney, as deposits on the walls will expand with the heat. Have your chimney swept properly – your safety is at stake!
Foundation cracks
There is still time to have your foundation inspected before the cold weather arrives. Cracks may appear small and harmless, but be careful! Water infiltration in these cracks can cause a lot of damage during freezing and thawing.
Is your roof in good condition?
If your roof is shingled and you notice that some of the shingle corners have lifted, you can remove the shingles in these places and nail them back in properly, which will help to avoid water infiltration.
Keep the enemies out!
Make sure you remove your piles of dead leaves and wood debris, as they are often used as a shelter by rodents or as a new house by carpenter ants. The warmth of your home is very inviting once the cold weather sets in, so it's important that you avoid having these intruders sneaking in without your knowledge.
Cleaning your gutters
The accumulation of dead leaves in your gutters can cause bigger problems than you think. Water may not be able to run off properly and, at the first frost, the ice that has formed will clog your gutters. Also, gutters ensure that water does not run down the side of your home. If water drips too close to your foundation it can cause water infiltrations, a bulging wall if your house is made of brick, etc. Prevention is key! You can also install gutter guards so that you don't have to do this chore quite as often.
You're now ready to take on winter! Your next task consists of digging out your wool blankets and your large hot chocolate mugs!