March 26, 2018
Small Living Room: Smart Ways to Maximize Space
If you're stuck with a small living room, you could embark on a huge home improvement project, tearing down walls and rearranging the entire interior. Or you could take a smarter, and less expensive, approach. No matter what kind of home you have, there are ways to make your small living room easier to live with. Here are five simple ideas to get you started.
Choose suitably-sized furnishings
A small living room is not the place for a huge sectional or gigantic sofa. Make the most of what you have by choosing smaller pieces that will not look out of place in a less than ample living room.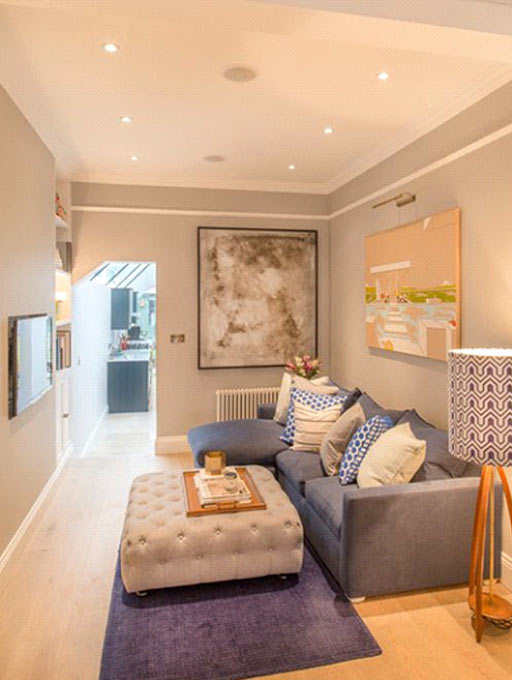 Source: https://www.pinterest.fr/pin/192951165268337142/
Select your colours carefully
You can do a lot with colour, including making a small living room look larger. Painting the walls a light colour is a good place to start, and sticking to light neutral shades for the window treatments will help as well. You can brighten up the space with vibrant cushions, throw pillows and rugs.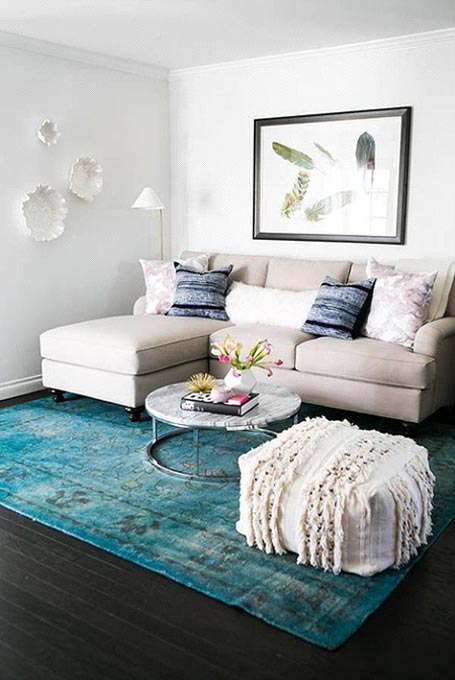 Source: https://www.pinterest.fr/pin/297870962836161474/
Light things up
Make sure your small living room gets plenty of natural light. Letting the light in will make the space more inviting and can even make your tiny living room look larger. Be sure to supplement that natural light with bright LED fixtures, tall floor lamps and overhead light sources like ceiling fans.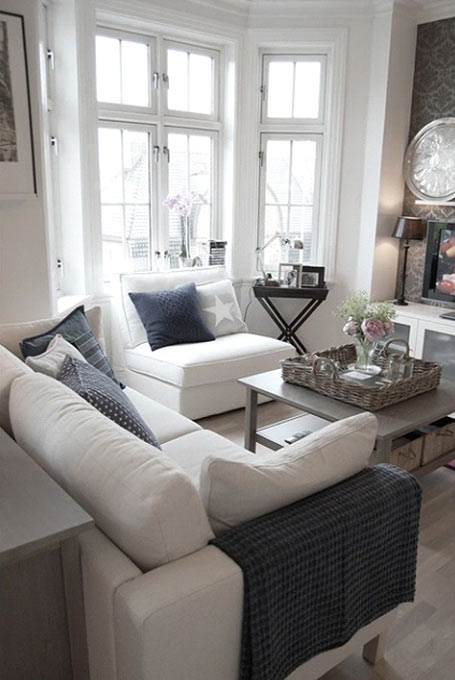 Source: https://www.pinterest.fr/pin/854346991783575889/
Draw the eye up instead of out
Even the tiniest living room has vertical space, so make the most of that space with things like floor-to-ceiling curtains. You can also install floor-to-ceiling bookcases and shelving units - they can do double-duty by keeping your small living room neat, tidy and free of clutter.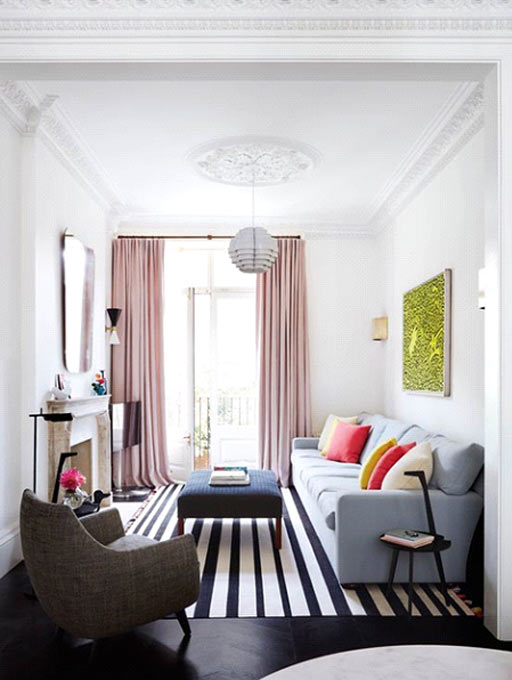 Source: https://www.pinterest.fr/pin/759138080911274820/
Incorporate decorative mirrors into your home décor
Mirrors create the illusion of space, but they can also improve the look of your small living room. Look for decorative mirrors with beveled edges, interesting inlays and other special touches. These decorative mirrors will help you make the most of your small living space and enhance the charm of the room.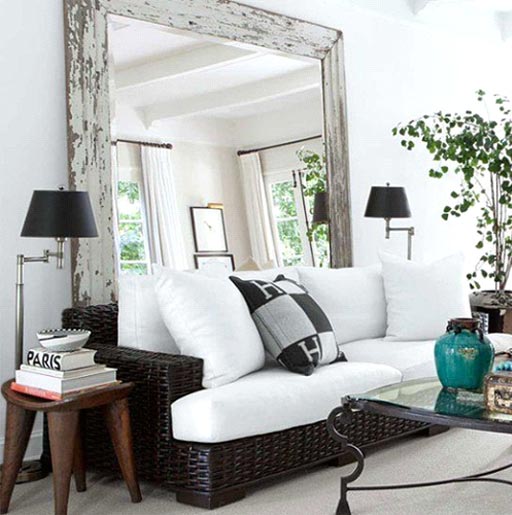 Source: https://www.pinterest.fr/pin/339107046917804378/
Do not let a lack of space cramp your style. With a few simple design hacks and some smart decorating ideas, you can transform your tiny living room into a big space everyone will enjoy.
See also:
Interior Design Trends for 2018
Wallpaper in the Kitchen? Why Not!