May 24, 2018
Want a Stylish Kitchen? Go Grey!
Are you thinking of refreshing your kitchen with a stylish and current look? Then it's time to go grey! Timeless and trendy, grey can be used in all styles of kitchen: modern, country, vintage, etc. There are many shades of grey to choose from and they are being used on kitchen walls, flooring, furniture and even accessories.
A sleek grey kitchen
This modern, open kitchen combines colours and materials in different shades of grey. There are no handles on the furniture, which helps to highlight the room's clean lines. The marble countertop and backsplash add strength and style with their textured effects.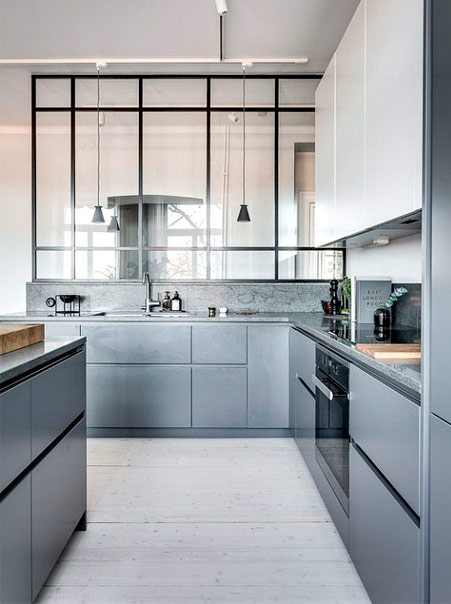 Source: https://www.pinterest.fr/source/planete-deco.fr/
Studio feel in grey
This long kitchen combines matte and shiny effects, and relies on different textures. The lacquered furniture reflects the light, while the contrast of black and white adds extra style.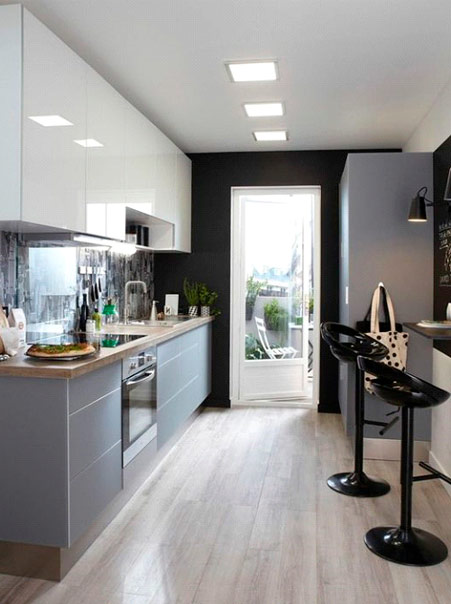 Source: https://www.pinterest.fr/archzinefr/
Grey walls
In this contemporary kitchen, the dark grey walls contrast with the lighter coloured furniture. As a result, the shelves and the different jars really stand out. The grey marble floor also provides a nice contrast of materials.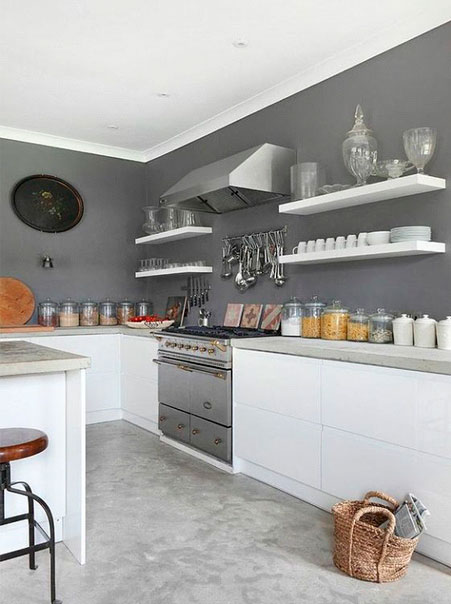 Source: https://www.pinterest.fr/source/designmag.fr/
Grey in an industrial spirit
In this immense kitchen, the grey floor contrasts with the black features of the room for an eye-catching effect. The floor also helps soften the space and highlight the dark furniture and brick wall. The idea is to take advantage of this vast space to enjoy extra-large furniture pieces and accessories.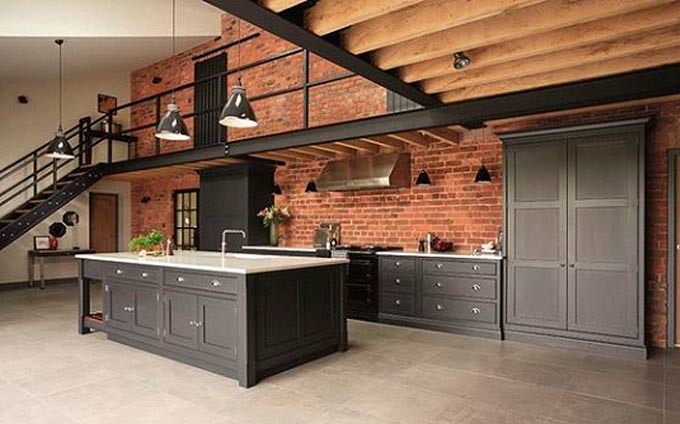 Source: https://www.pinterest.ca/thowleykitchens/
A stylish and modern grey
This kitchen moves between the ubiquitous shades of white, beige, grey and taupe, giving the room a natural and clean feel. The grey adds a subtle and refined touch to make all of the kitchen's elements stand out.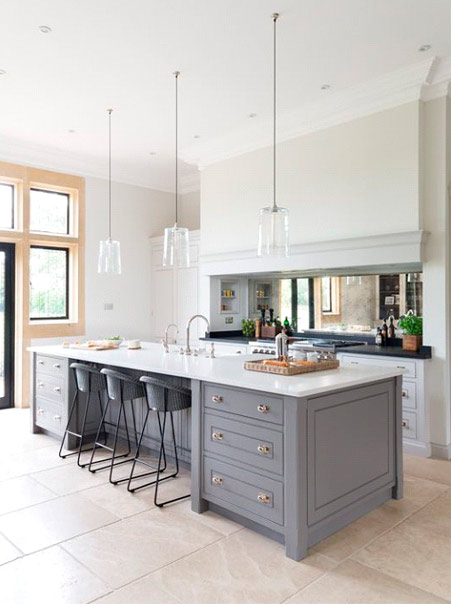 Source: https://www.pinterest.fr/humphreymunson/
Grey in a small space
In this small kitchen, the idea is to emphasize simplicity through stylish and discreet colour. The grey blends harmoniously with the room's other materials, namely the white tiles and marble countertop. We also like the touches of stainless steel, which enhance the kitchen's modern look.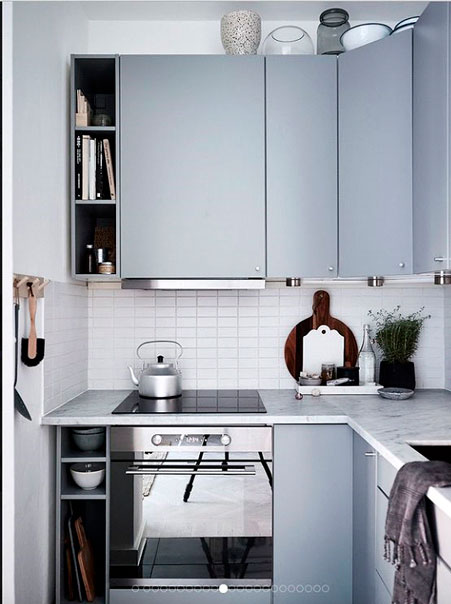 Source: https://www.pinterest.fr/hhagstromer/
Grey for a designer look
In this beautiful kitchen, the dark grey is prevalent and gives the room a contemporary look. The contrasting white provides a sense of balance. The floor in the same tone makes the room feel larger.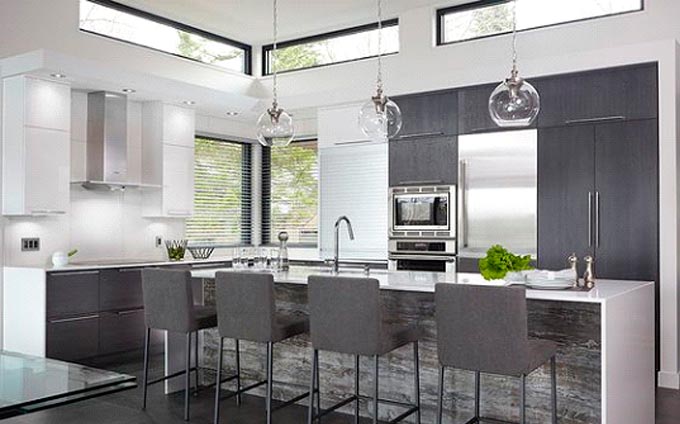 Source: https://www.pinterest.fr/source/armoiressimard.com/
See also:
5 Key Rules for an Ideal Bathroom Layout
Interior Design Trends for 2018