May 25, 2021
A vibrant or quiet future neighbourhood?
Are you the vibrant type or the quiet type? We're talking about the neighbourhood you'd like to live in, of course. When you select the right search criteria on Centris.ca, it's easy to find a property in a lively or quieter neighbourhood.
This article provides you with a step-by-step method for finding a property based on this criteria.
Thanks to the "Lifestyle" feature on Centris.ca, you can easily find the property that suits your family and lifestyle.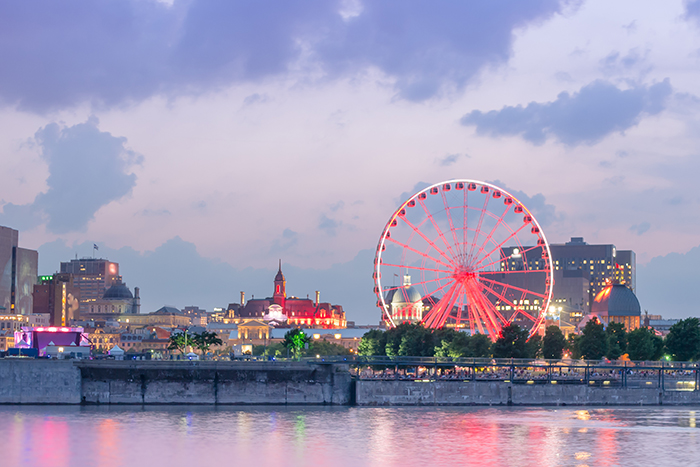 Go to the Centris.ca homepage.
You'll see a blue square with a magnifying glass to the right of the search bar. Click on it.

This will take you to the page below. In the search bar, enter the city or region of your preference and click the "Lifestyle" tab on the right.
A square with different icons will appear. Depending on your neighbourhood preference, select Quiet or Vibrancy under "Character."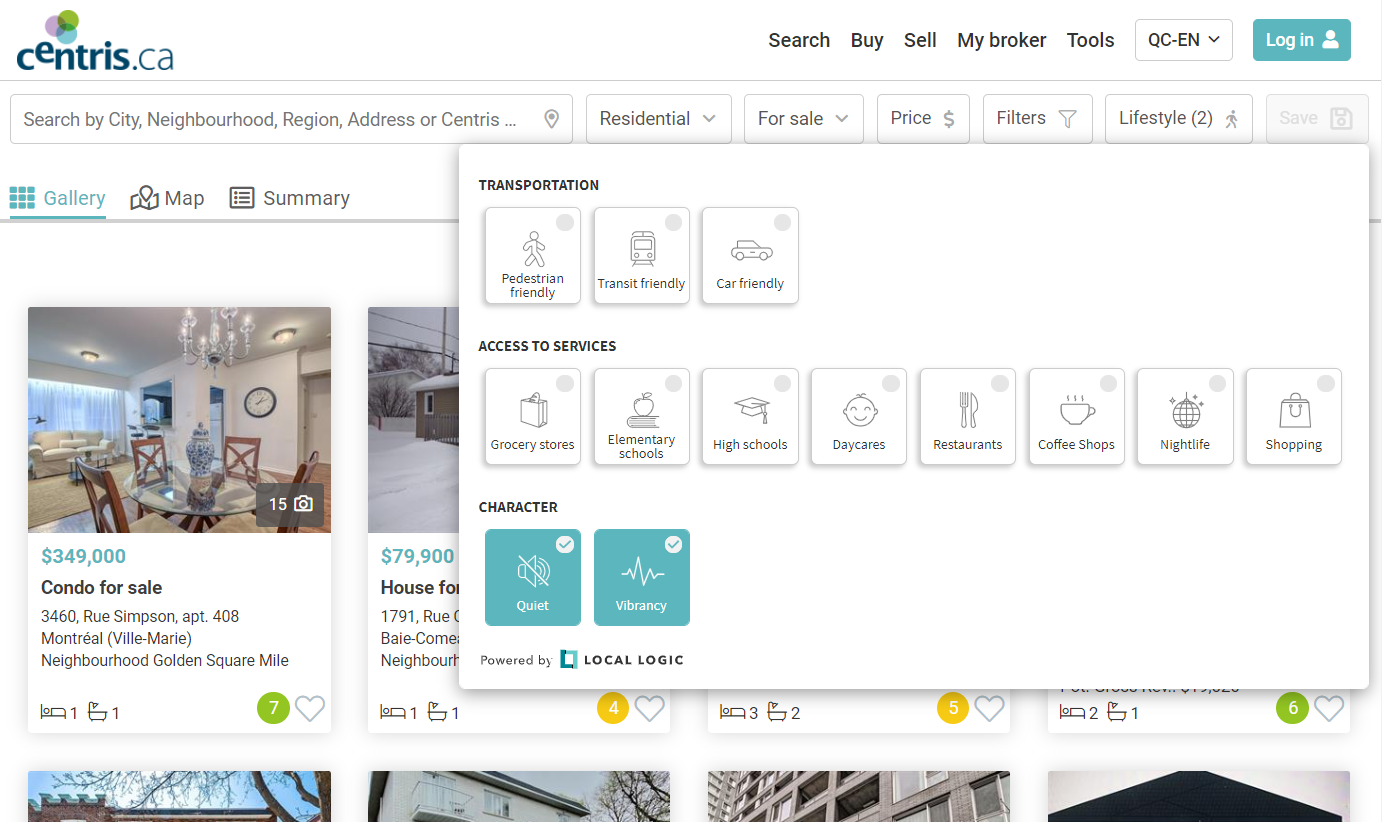 Various properties will be displayed, each with a coloured circle containing a number. This number is the score out of 10 that represents your lifestyle fit. In this case, the choice was for a vibrant neighbourhood.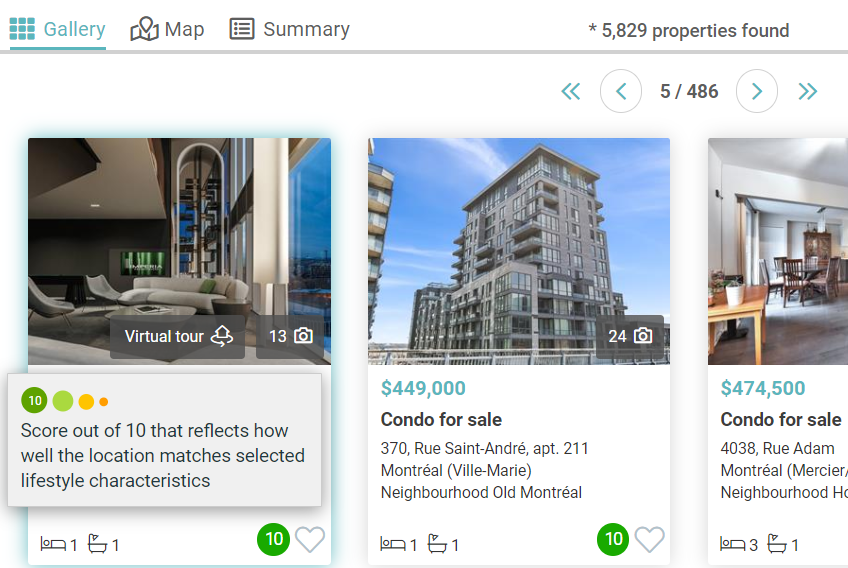 Click on the property that interests you to see a detailed description of it.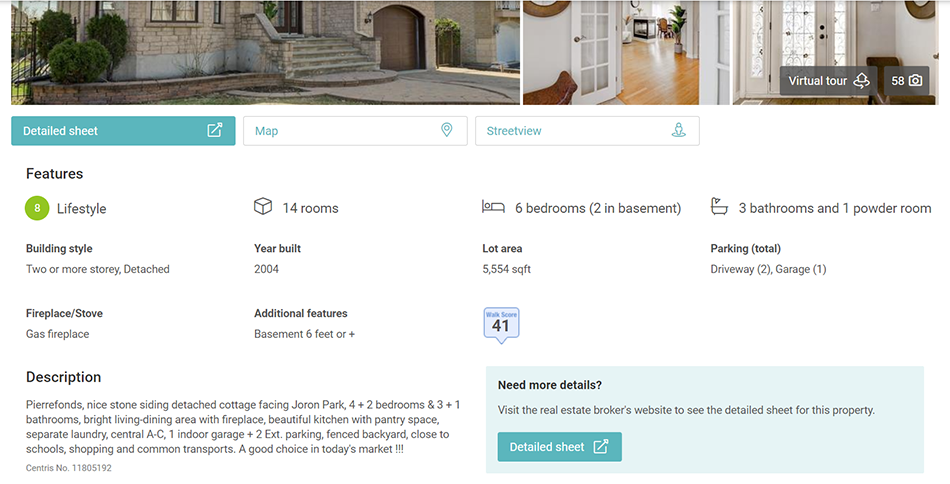 Scroll down to the location and map of the neighbourhood. The scores of the various "Lifestyle" categories are on the left.
Click on "Vibrancy," which has a score of 8 out of 10. A brief explanation of the sector's vibrancy will appear on the left. You can also view the neighbourhood around the selected property on the map.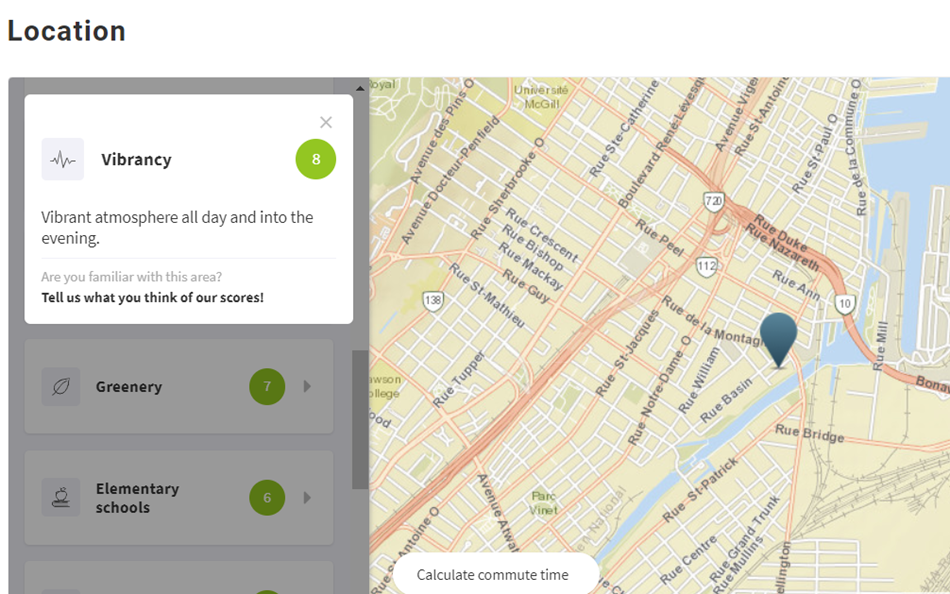 If you selected Vibrancy, you might like to know what the nightlife is like around this property. If so, select the "Nightlife" criteria at the beginning of the search.
Click on "Nightlife" to see a list of bars with the walking time from the property. You can also view them on the map and even click on one of them for additional information (namely, the address and distance from the property), which will appear on the right.
The "Lifestyle" feature on Centris.ca will make your search for a property in a vibrant or quiet neighbourhood much easier.
Use this feature to search according to your needs!
See also:
How to find a property near daycares and schools
Do you know how to calculate the travel time to work with Centris.ca?
Do you know how to search for properties by map on Centris.ca?