October 7, 2020
Centris.ca Favourites: New Features to Discover
When visiting centris.ca, it is now possible to identify the properties that you love, those that you like and those that you dislike! This will allow you to categorize your favourite and discarded properties in your user account, and access them anytime, from any device.
When browsing centris.ca, simply log in to your user account using the button in the top right-hand corner.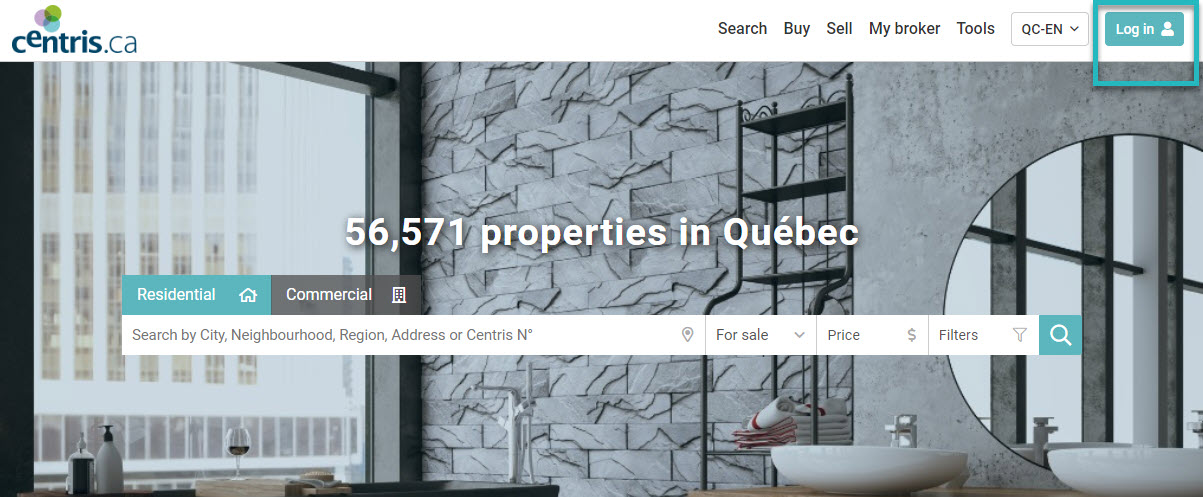 Once logged in, you can start your search to find the property of your dreams, while identifying those that you "love", "like" and "dislike". Just click the heart, the thumbs up or the thumbs down.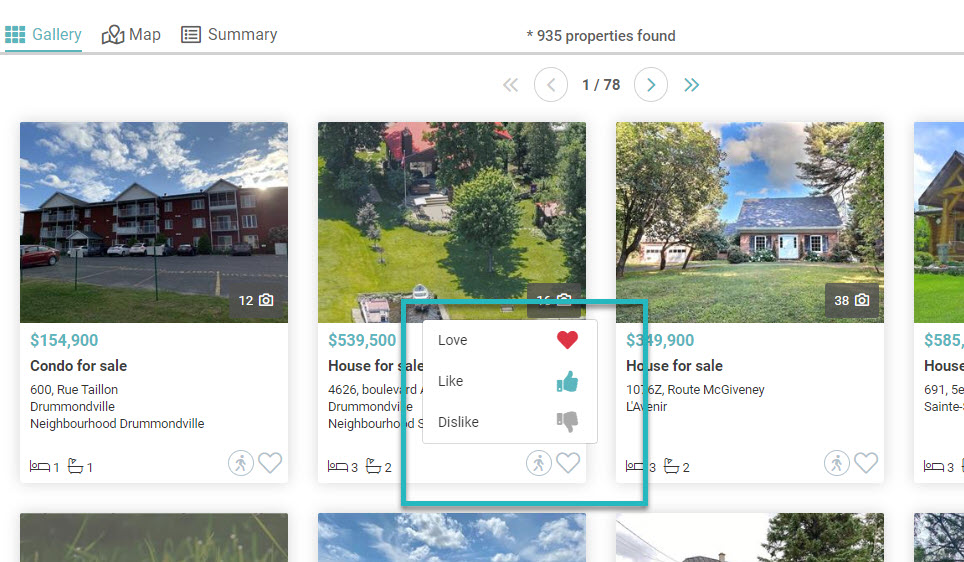 After viewing a property's detailed sheet, you may change your mind and no longer want to keep it in your search results. No problem! Simply file the property as a discard by clicking the thumbs down.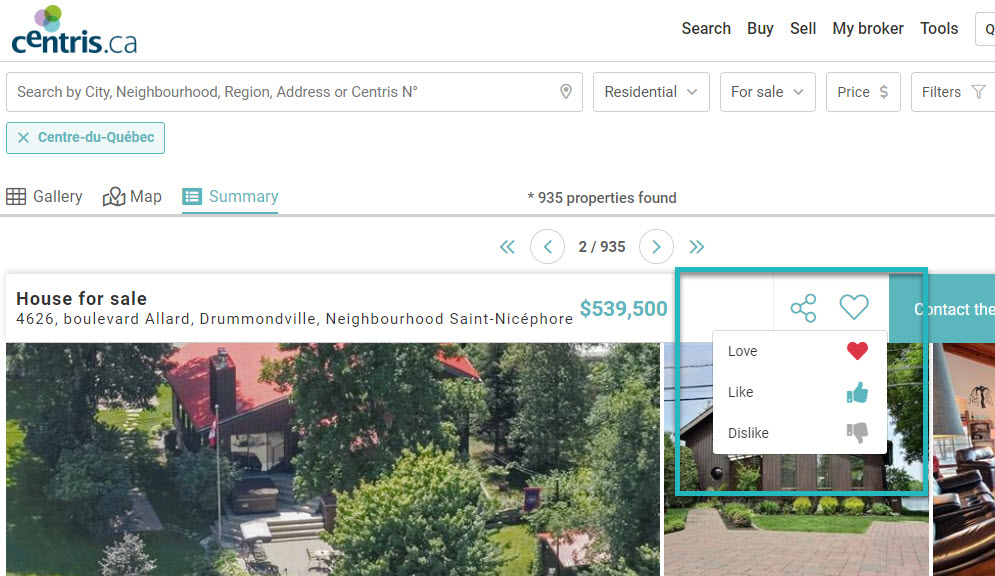 To find your favourites and discards, click "My Account", then "My favourites" or "My discards". Create your account now.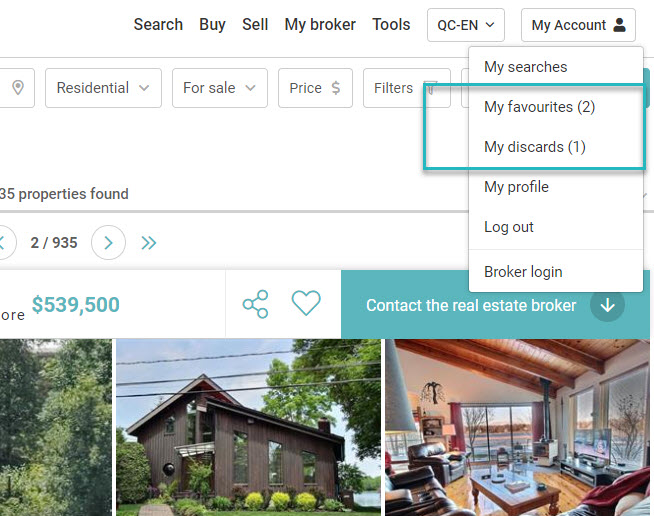 These features allow you to save time and organize your searches to find a property that meets your needs. Note that your user account, as well as your favourites and discards, are available on the web version of the centris.ca website.
See also:
Did you know that you can save your favourites and your searches?
Did you know that you can find income properties?
Do you know how to view school attendance areas on Centris.ca?