November 9, 2018
Check Out the New "Lifestyle" Feature
Are you looking for a property and have specific criteria in mind about the neighbourhood? You can quickly see exactly where a property is located, as well as nearby services, thanks to the new "Lifestyle" feature of the Centris.ca map. Find the criteria that are of interest to you, such as the availability of public transit, the proximity of coffee shops or the vibrancy of the neighbourhood.
The map will be green in the areas where the availability of your criteria is high, or in yellow and red, where their availability is reduced.
To enable this feature
Perform a search on the Centris.ca website, then click the Map tab. In the menu to the right of the map, click on the top icon to enable the Lifestyle feature, then select the criteria of your choice.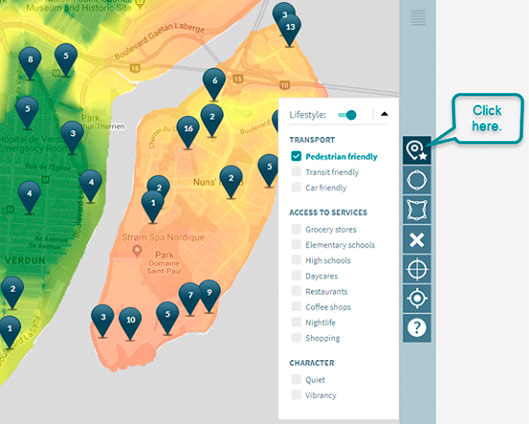 See also:
Centris.ca: Even More Data on Location
What to Consider When Buying a Home