October 20, 2016
Community Profile: An Informative and Exclusive Tool
There are many reasons that lead us to choose one location over another. Some of the factors that help shape our decision are the proximity of services, family or work, as well as the type of neighbourhood and property.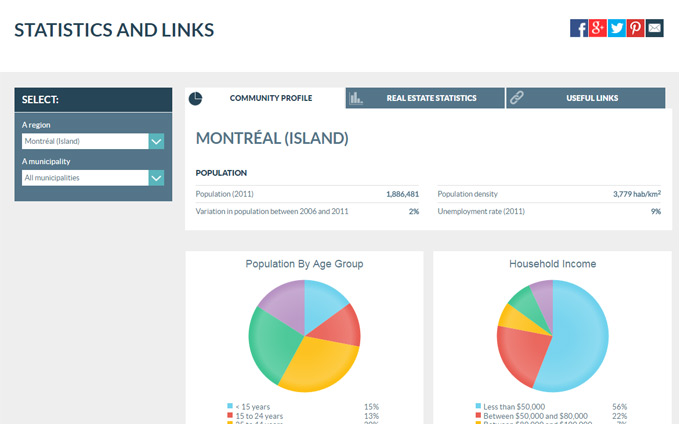 Before making a decision about a home, it's important to first identify the municipality or municipalities in which you want to live. You can then focus your search within this perimeter. This is where the Community Profile tool, which is exclusive to Centris.ca, makes perfect sense.
This tool provides you with valuable information as you explore your options and decide on your choice of location. The information contained in the Community Profile section is taken from the latest Canadian census data and provides a wealth of information about the borough or municipality you're interested in. For example, you can learn about the population by age group, languages spoken and even household income. You can also consult the most recent real estate statistics, as well as a list of services and resources available in the neighbourhood that interests you.
Convenient and easy to use, the Community Profile tool on Centris.ca is the secret weapon of savvy future homeowners. Make it your valuable ally!