February 12, 2018
Community Profile Tool: New Data Now Available
Are you looking for your next property? The Community Profile tool, exclusive to Centris.ca, contains a wealth of information to help you explore or confirm your choice of neighbourhood.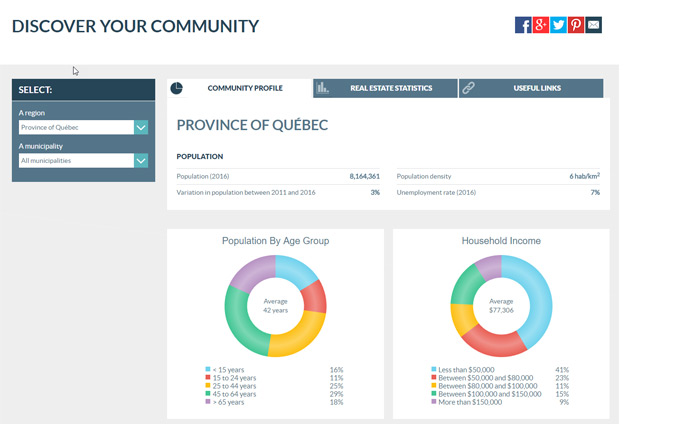 You can learn about a given area's population by age group, family type, languages spoken, household income and more. You can also see the most recent real estate market statistics, as well as a list of services and resources that are available in the area you're interested in.
The tool now contains the latest sociodemographic data of the Québec population (2016), which was recently made public by Statistics Canada (census data is updated every five years).
Practical and easy to use, the Community Profile tool on Centris.ca is the secret weapon of savvy future homeowners!
See also:
New "Location" Tool: For Maximum Information
How Does Your Broker Promote Your Property?