October 27, 2021
Have you checked out the Real estate statistics feature on Centris.ca?
The real estate market is anything but stagnant: it is in constant flux, with prices rising and falling all the time. The "Real estate statistics" feature makes it possible to see these fluctuations and observe market developments via current sales and listings. When searching by region or by municipality, this feature allows you to see if the market has been very active or sluggish over the past year for specific property categories.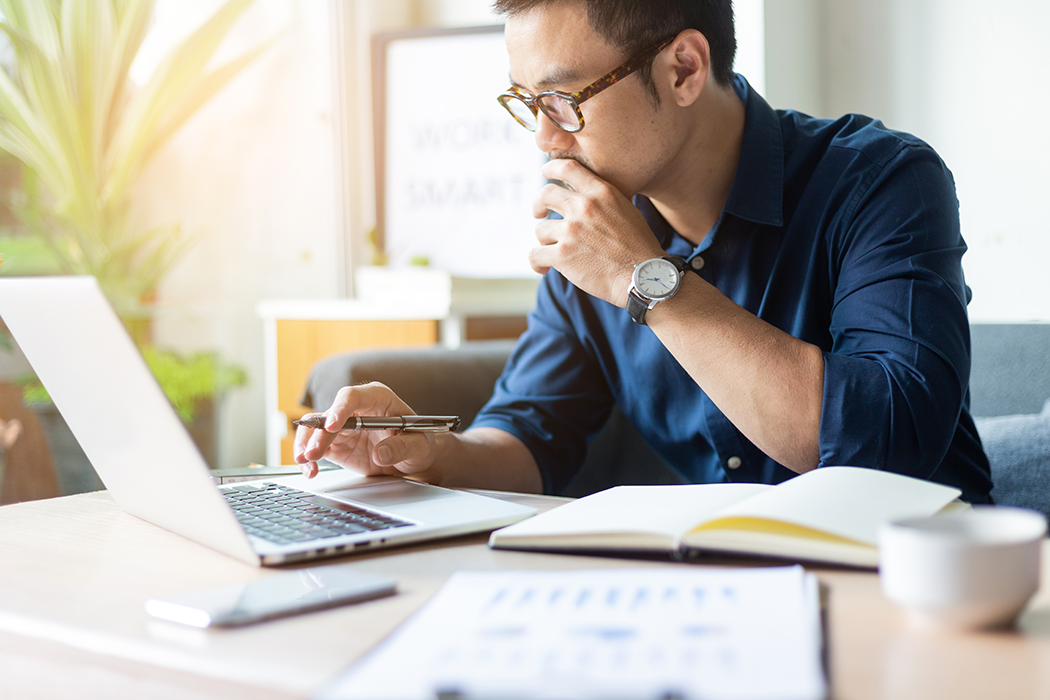 Go to the Centris.ca home page.
At the top right, you'll see a set of tabs. Hover the mouse over "Tools" and a drop-down menu will appear. Click on "Real estate statistics"

Click on the "Region" and "Municipality" bars at the top to select the region and municipality you want to explore. You can also find real estate statistics for the province of Quebec as a whole.
This first sheet is "Total residential."You can view the number of sales, new and active listings, as well as the volume for the selected region for the last four quarters.
Note that the quarter displayed is the last quarter completed.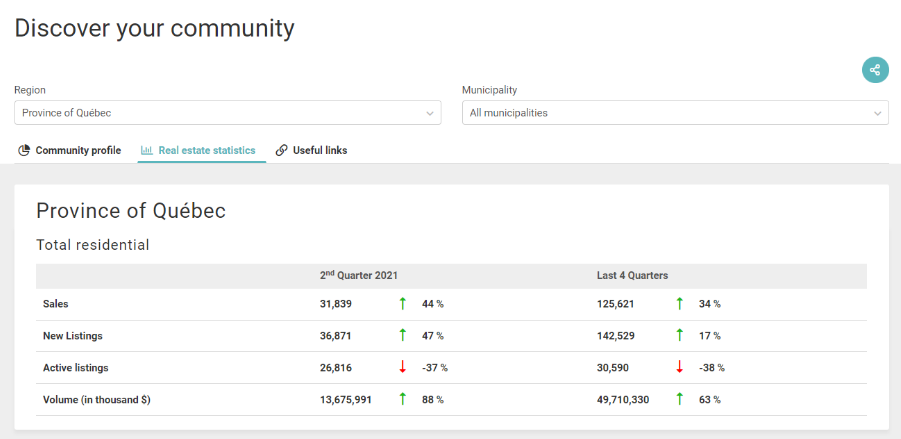 In the following sheets, you can discover detailed statistics per property category starting with single-family homes, followed by condominiums, then plexes from 2 to 5 units.
You'll see sales, active listings, the median price of properties sold and the average selling time in days. For each indicator, a red arrow indicates a decrease, and a green arrow indicates an increase for the specified quarter.



Note that when two small asterisks appear where a statistic should be, it means that the number of transactions is insufficient to produce reliable statistics.
These real estate statistics provide an overall picture of the real estate market, but do not reflect individual properties. Use it as a guide, but don't let it stop you from buying or selling a property
---
Are you passionate about real estate? Subscribe to the Centris.ca newsletter now.
See also:
View new properties in just a few clicks
Centris.ca Favourites: New Features to Discover
Share your favourites with your broker!