July 23, 2019
Maximize Your Search Results on Centris.ca
If your searches on Centris.ca are not yielding many results, try a more general search.
Centris.ca has specific criteria that allow you to target a certain type of property. However, if your search criteria are too narrow, properties that suit your needs may be excluded from your search results.
Criteria such as the number of bedrooms, the number of parking spaces or an overly restrictive land area can greatly influence the results of your search. Furthermore, a broader search may allow you to find the rare gem that does not exactly match criteria you've selected.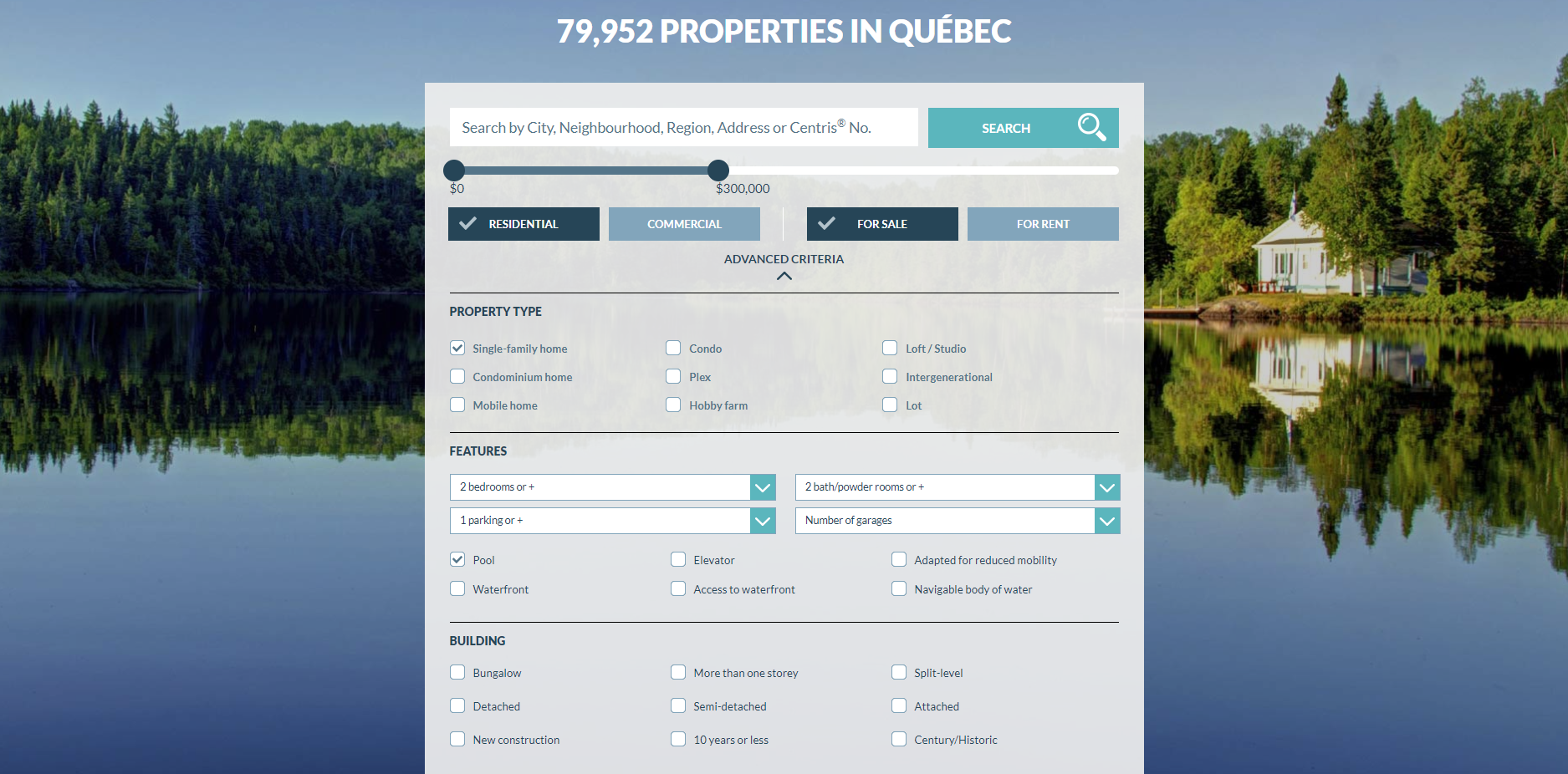 If your search does not yield enough results, be sure to remove some of the criteria, modify the price a little bit, and avoid specifying a particular neighbourhood. Several neighbourhoods may be suitable for your budget and your other criteria.
In short, it is to your advantage to carefully search for the right property at the right price. After all, it's one of the largest purchases you'll ever make.
See also:
Learn More About Your Preferred Neighbourhood
Save Your Centris.ca Searches
Find properties for rent on Centris.ca