May 11, 2017
New "Location" Tool: For Maximum Information
The Centris.ca website has launched a new tool that will help you find a home that meets your needs. The new "Location" feature, the result of an innovative partnership between Centris® and the local startup company Local Logic, gives the maximum amount of information in order to provide a clear picture of the location of a property listed on Centris.ca.
Among other features, this tool provides data about transportation in the neighbourhood. For example, is the property convenient for pedestrians and cyclists? Is public transit easily accessible? Is the neighbourhood car friendly?
Or, perhaps you're looking for a home near parks and daycare centres. The Location tool will provide you with relevant data that includes indicators relating to the proximity of these services.
Finally, the feature provides information about the neighbourhood's character. Is it a quiet, vibrant or historic neighbourhood? Does it have a lot of greenery? The Location tool will let you know!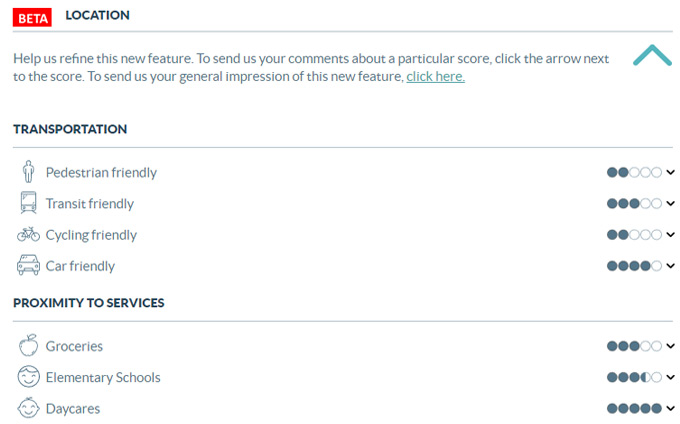 This feature is available throughout most of Québec. However, additional details are also available for the Montréal, Québec City and Gatineau metropolitan areas, where you can find out which bus routes, metro lines and train lines are near a given property, the amount of time it takes to walk to these services, as well as travel time by car.
See also:
Searching in Several Cities at Once
Centris.ca: For Commercial Properties As Well