September 24, 2020
Request an Interactive Showing on Centris.ca
Would you like to visit a property without leaving the comfort of your living room? In Centris.ca, you can now instantly see if private interactive showings are available for the property you're interested in.

Some brokers offer interactive showings on request. These tours are done remotely, securely and privately between you, the seller and your respective brokers.
When this type of showing is available for a property, a message will be displayed on Centris.ca in the property's summary. Simply click the button to request a private interactive showing.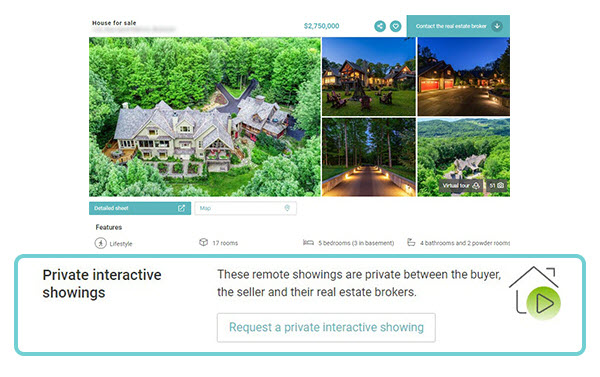 See also:
Did you know that you can save your favourites and your searches?
Did you know that you can find income properties?
Do you know how to view school attendance areas on Centris.ca?