April 7, 2022
4 fruit tree factors to consider
Bananas can't survive in Quebec's climate, but apples, pears, plums and grapes can do quite well. Caring for fruit trees is different from caring for a maple or pine tree. Here's how to spruce up your garden with fruit-producing trees and bushes.

1. Which fruit trees are best for your home?
Each region's climate is unique: Abitibi and Montérégie have very different planting conditions. Choose the trees best suited to your local climate and hardiness zone, advises the Pépinière Aux Arbres Fruitiers. Most nurseries can advise you on the fruit trees most likely to thrive and produce fruit in your local climate.
Apple, pear, apricot and plum trees grow well, as do grape vines and berry bushes, such as serviceberry and elderberry.
2. When and where should you plant a fruit tree?
A Quebec government website on the topic advises that fruit trees usually require well-drained soil and abundant sunlight. Get the facts before you proceed.
If you're interested in planting apple trees, the Producteurs de pomme du Québec has a helpful production guide.
Fruit tree planting rules help prevent and avoid the spread of disease.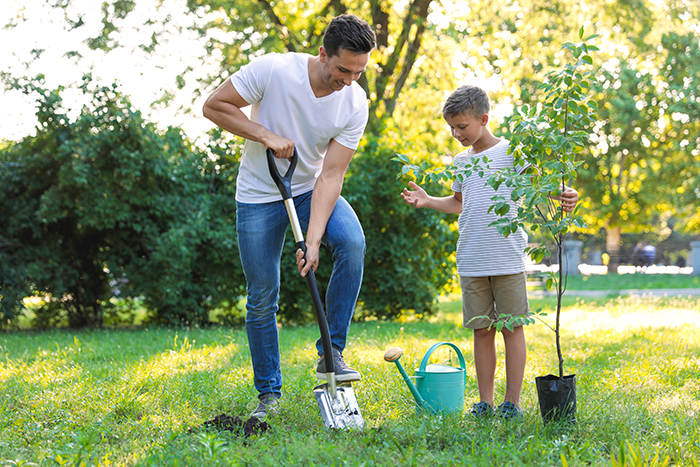 3. Should you trim your fruit tree?
Yes, but not too much, recommends the Space for Life website, which includes the Montreal Jardin botanique (Botanical Garden)'s site.
Trimming the tree will help it produce fruit and encourages abundance when the time comes. Patience is a virtue: some trees may take years to produce fruit. Springtime trimming in March and April is a must, according to La Presse.
4. How do you protect fruit trees from insects and other parasites?
Organic treatments are a good option for fruit trees. For example, baited insect traps can prove effective.
Trimming can help control diseases such as bacterial blight when performed before the trunk is affected.
To help prevent fungus, remove or shred leaves that gather at the foot of the tree, and spread mulch.
Finally, a sunny location and suitable soil will reduce the risk of disease.
To protect your fruit trees from small rodents, La Ville en vert recommends placing plastic tube tree guards around the base of the trunk.
Tasty recipes
Reward your efforts, whether your harvest is from home or a day at the orchard, with a feast of Quebec fruit. All you need is a recipe. Start your search
here
,
here
, or
here
.