May 25, 2017
6 Ways to Create an Eco-Friendly Decor
Eco-friendly decoration is a growing movement and is found more and more in our homes. To successfully incorporate it into your home, it is important to respect the environment, favour eco-responsible materials, refurbish old items or incorporate more nature into your decor. Here are six solutions to help follow this trend.
1. Use environmentally friendly materials
From floor to ceiling, for furniture and other objects, respect for the environment is synonymous with the use of environmentally friendly materials. Choose local source products that are manufactured in compliance with eco-responsible standards and certifications. More and more sustainability standards and certifications are being developed for all trades. Today, you can use wood products from sustainably managed forests with the FSC (Forest Stewardship Council) label. Cork is also an excellent material, as it is biodegradable, resistant and recyclable. Other popular products are cardboard and bamboo, as they are sturdy and reusable. Finally, feel free to use handloom fabrics, driftwood or even wool.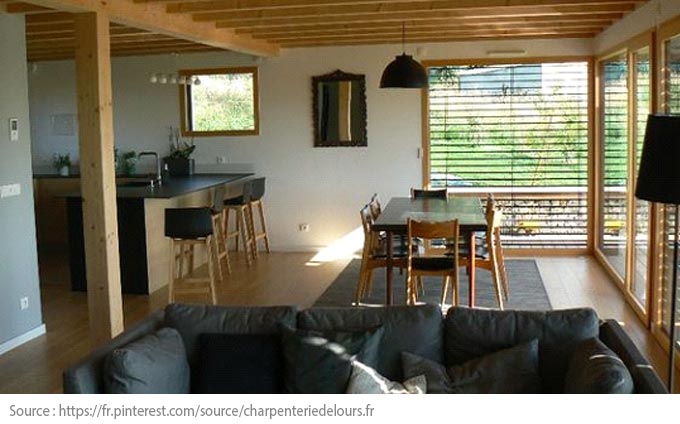 2. Green purchasing
Vintage and industrial styles are in vogue, so enjoy! There are many ways to buy in an eco-responsible way. In Québec, several brands and designers are known for their eco-friendly creations. When looking for products, check out second-hand shops, antique dealers and all stores that clearly show that they are eco-responsible. Opt to recycle and reinvent furniture and objects. Finally, always verify the origin of your purchases as well as the eco-labels. Try to buy locally.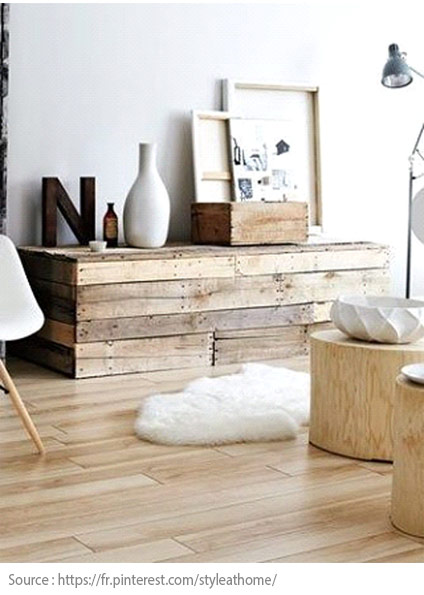 3. Recycle, reuse, refurbish, refinish, restore, repurpose, repair, repaint…
Attention all do-it-yourselfers, restoring and repurposing are in! It is a good idea to refurbish an old armchair, fix up an old table, or restore Aunt Agatha's chest of drawers. Furniture and objects then become the subject of discussion at your dinner table. Not only will you be proud of your restoration work but also that you care for the environment. Every city has stores that sell recycled items. Whether it be Montréal, Québec City or Ottawa, workshops are available that offer courses on how to repair old items. You can also check out tutorials on the Web that explain how to repair, paint, transform, etc. all kinds of objects and furniture. No more waste … nothing is lost … everything can be reinvented!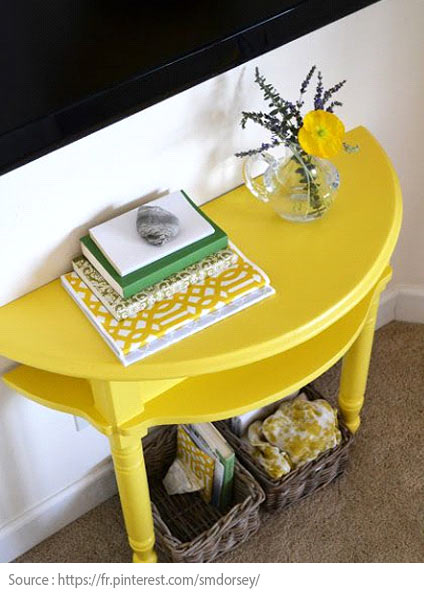 4. Upcycling
Upcycling, a particular form of recycling, reinvents furniture and objects by diverting them from their original function. So, a ladder can become a book holder, a swing or a bedside table. You can give your creativity free rein! By searching the Web, you can find a thousand and one ways on how to upcycle.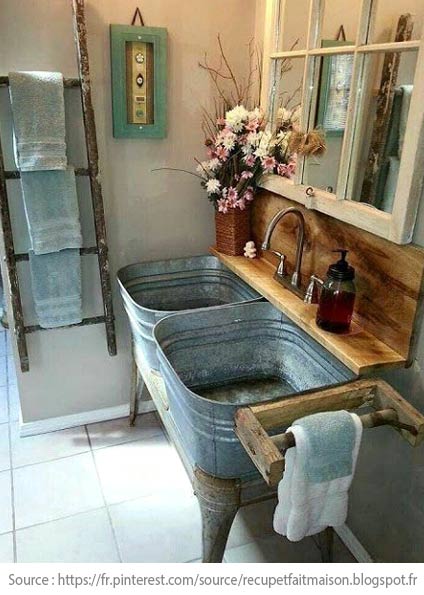 5. Choosing handmade
The handmade era is back so now is the time to make or build your own decoration ideas and share your know-how. There are more and more workshops that teach how to knit, sew and make the best use of our ten fingers. It is up to you to roll up your sleeves and create items that are trendy and original. If you have a real aptitude, you can sell your articles online or create a blog to inspire others with your creations. There are plenty of ideas for wall decorations using pots, driftwood frames or knitted wool cushion covers. In a similar vein, artisans such as glassmakers, cabinetmakers and ceramists are now very much in demand.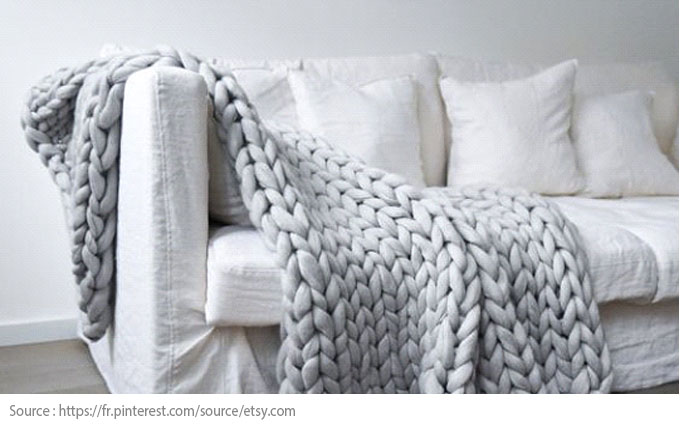 6. Access to nature
To give your home a fresh look beyond the use of eco-friendly materials, focus on plants! There are climbing plants, grasses, flowers or even shrubs for every interior design style. Place them on the floor or hang them from the ceiling. Why not use a terrarium? The plant embodies nature, well-being and many are recognized for their purifying and depolluting virtues. They will improve the air quality in your home. Some, like the ficus, can even reduce noise. It's easy to maintain plants and create a little corner of nature to make your home even more pleasant.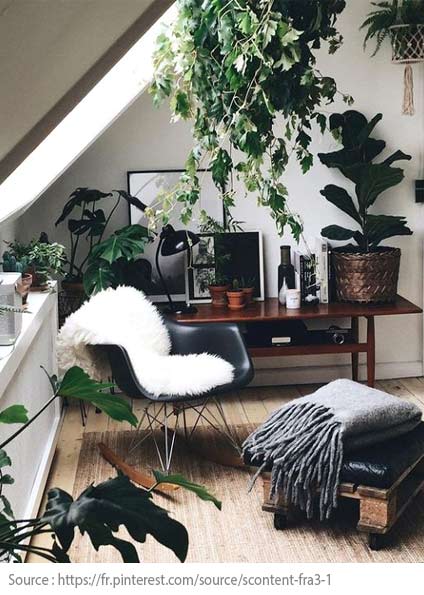 There are many solutions that are easy to put into practice that will help you live in a more eco-responsible and healthier way!
See also: