November 16, 2021
Everything you ever wanted to know about heating
Need to install or change a heating system, but aren't sure which one is right for you? Here's a breakdown of the various heating systems and the financial assistance available to you so you can make the switch.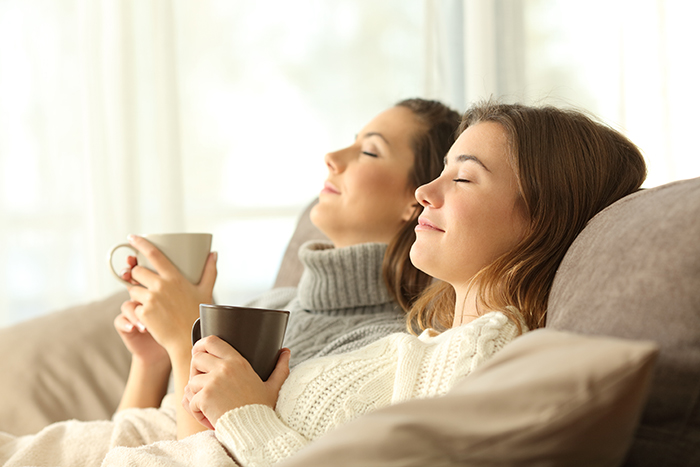 What are the main heating systems?
There are several types of heating systems available to keep a home comfortable, including oil, natural gas, propane, electric, wood, heat pump, etc. Some are more energy efficient and better for your health than others.
With this system, water is heated before being sent to the radiators in the rooms of the home. This type of radiant heater quickly heats to a comfortable temperature that spreads throughout the home. However, this type of fuel can produce fumes that are harmful to the home's occupants and its price can fluctuate. It is also crucial to have the air exchanger and chimney checked regularly by a specialist.
Natural gas heating system:
This appliance uses natural gas and generally operates using a heat pump that delivers heat via a forced-air system. It is energy efficient and economical, easy to use and convenient. However, these systems have their share of drawbacks: gas combustion can emit harmful particles into the air and the initial equipment investment is higher than other heating systems.
Burning logs (or wood pellets) provides pleasant indoor heat, and this traditional heating system brings a lot of charm to a room. It is economical and the models on the market are becoming more attractive. However, you will need to have space to store the wood and ensure that you don't run out. Wood heating also requires more monitoring and maintenance.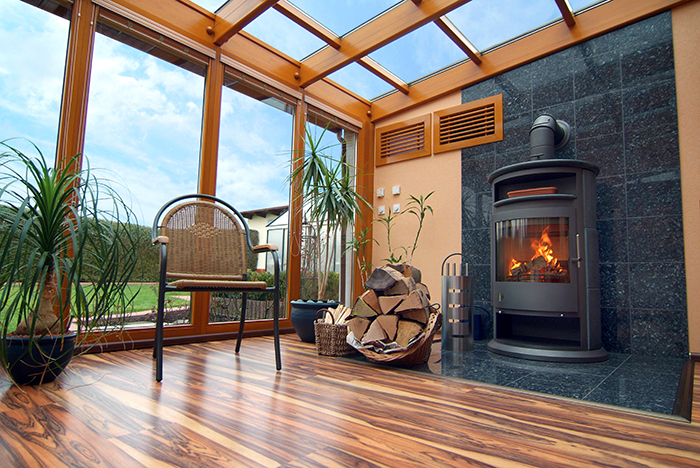 Electric heating system (baseboard heaters):
Fairly simple to install, efficient and economical to purchase, this system is connected to a network (public or private). Baseboard heaters allow independent heat control in each room. However, in the event of a power outage, its operation is interrupted indefinitely.
Heating with a heat pump:
In this central heating system, which runs on electricity, a heat pump sends cold or warm air from the outside to the inside. It is energy efficient and is used to cool the house in summer and heat it in winter. However, a supplementary heater is necessary to ensure better thermal comfort when the weather gets very cold. Equipment installation, maintenance and upkeep are also quite expensive.
Note: Geothermal energy, solar energy and heated floors are other energy-efficient options to consider.
Take advantage of great grants!
If you want to replace your oil or propane water heater with a system powered by renewable energy or with a heat pump, a range of financial assistance programs exist to encourage the transition to energy-efficient systems. These include the Quebec government's Chauffez Vert, the Energy Efficiency Program from Énergir (natural gas) and the Efficient Heat Pump Program from Hydro-Québec. It's a great way to reduce the impact of your investment when upgrading your heating system.
---
Are you passionate about real estate? Subscribe to the Centris.ca newsletter now.
See also:
Choosing a Fireplace for an Environmentally Friendly Home
Improve your home's insulation before the winter