July 16, 2021
Invite nature into your home
Who doesn't like the warmth of the sun, the green of the leaves, the beautiful colours of the flowers or the charm of wood? The need to connect with nature is a deeply human trait. This way of getting back to our roots has a name: biophilia.
Nature lovers, get closer to what you love.
To create a natural decor, simply use natural materials and master a few tricks to invite nature in.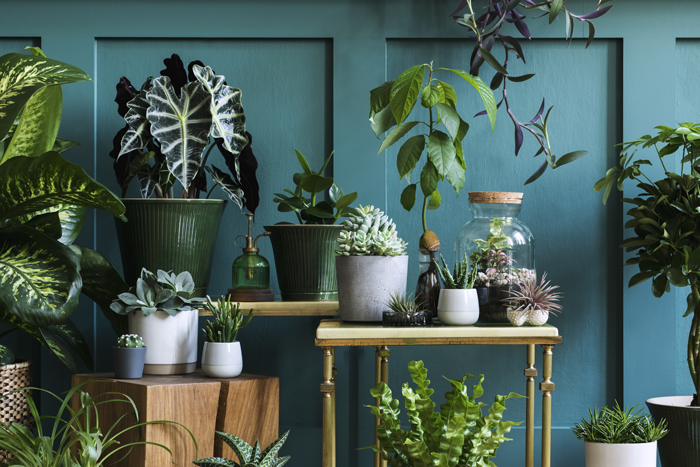 Rattan
No doubt you have noticed that rattan has made a big comeback in recent years. Chairs, shelves, headboards or tables—you choose! New rattan furniture is easy to find, but you can also discover some real treasures on Kijiji and at garage sales.
Did you know that rattan comes from a range of plants in Asia?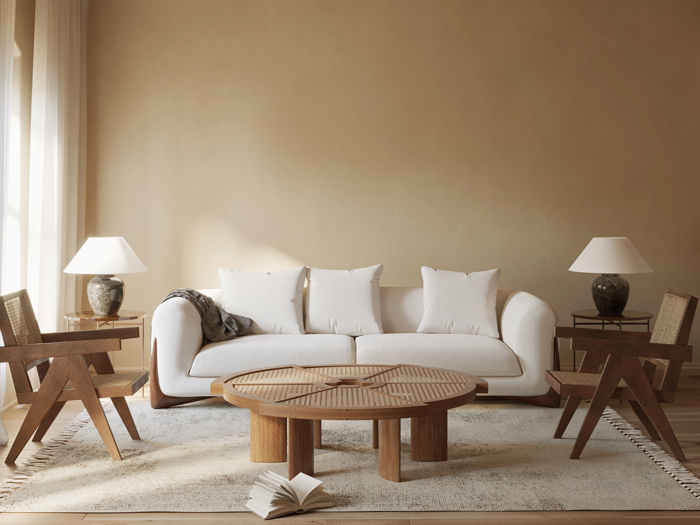 Wood
Ah, wood. It's easy to find this noble material in a form that fits your style. All it takes is a walk in the woods and there you go! You'll find what you need to bring the woods home. With skill and imagination, you'll never run out of ideas.
Here are some ideas for using branches:
Coat rack

Jewellery stand

Wall decor

Birch branches for a partition
You can also welcome nature in by repurposing old wood.
Recycle wood from a deck to make a:
Headboard

Coffee table

Shelf
Use wooden pallets to make:
Shelving

A chair

A bed frame

A plant wall
Let your imagination go wild.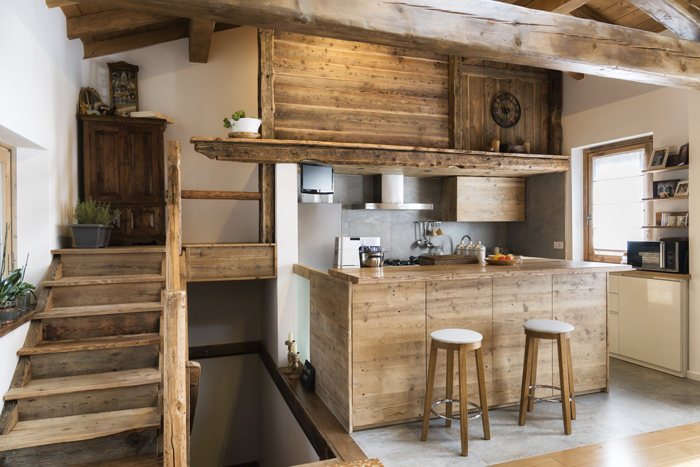 Linen
When it comes to classic, comfortable and timeless fabrics, linen is unbeatable. But how do you include it in your decor? With curtains, cushions, table linens, throws—there are even linen lampshades. This material often retains its original colour of beige, but linen comes in a variety of colours, from classic cream to burnt orange, royal blue, grey and yellow. Take your pick!
Plants
Natural decor means greenery! To create a natural decor, plants are key. Here are some suggestions for people with or without a green thumb:
Sansevieria

or mother-in-law's tongue

Cactus

Succulent

Ficus
A jar you like. An indoor plant. Water, sun, and the desire to observe the workings of nature. That's it!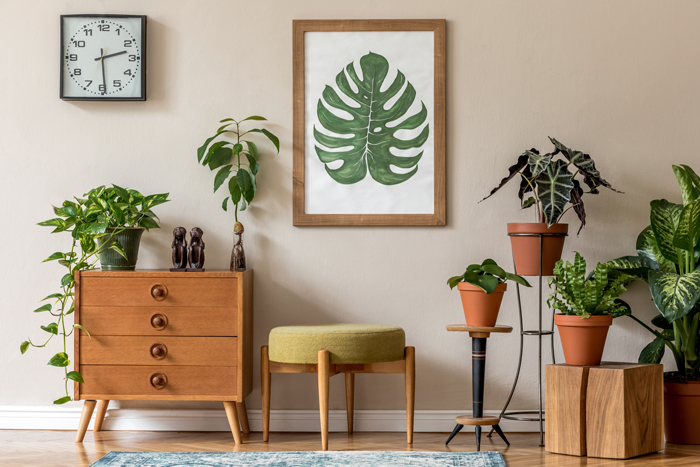 Dried flowers
Make your decor bloom with dried flowers. Are you familiar with pampa grass? It will become your new best friend! "Misty" is the word that comes to mind when you see it in a vase. And don't forget its friends bearded wheat, lavender, eucalyptus and palm leaves, to name a few. In short, there's no reason not to have dried flowers in your natural decor.
Dare to bring nature home—it does wonders.
---
See also:
Eco-Landscaping, A Great Option
Rustic Decor: A Return to the Basics