November 26, 2021
Outdoor cat houses for winter, to shelter furry friends
Our desire to be outside can wane as the weather gets colder, but many of our furry friends still happily long to pass time outdoors! Unfortunately, being exposed to the elements for a prolonged period can put animals at risk of frostbite or hypothermia. Setting up an outdoor cat house for winter provides our feline friends with a warm, safe place to enjoy all season long.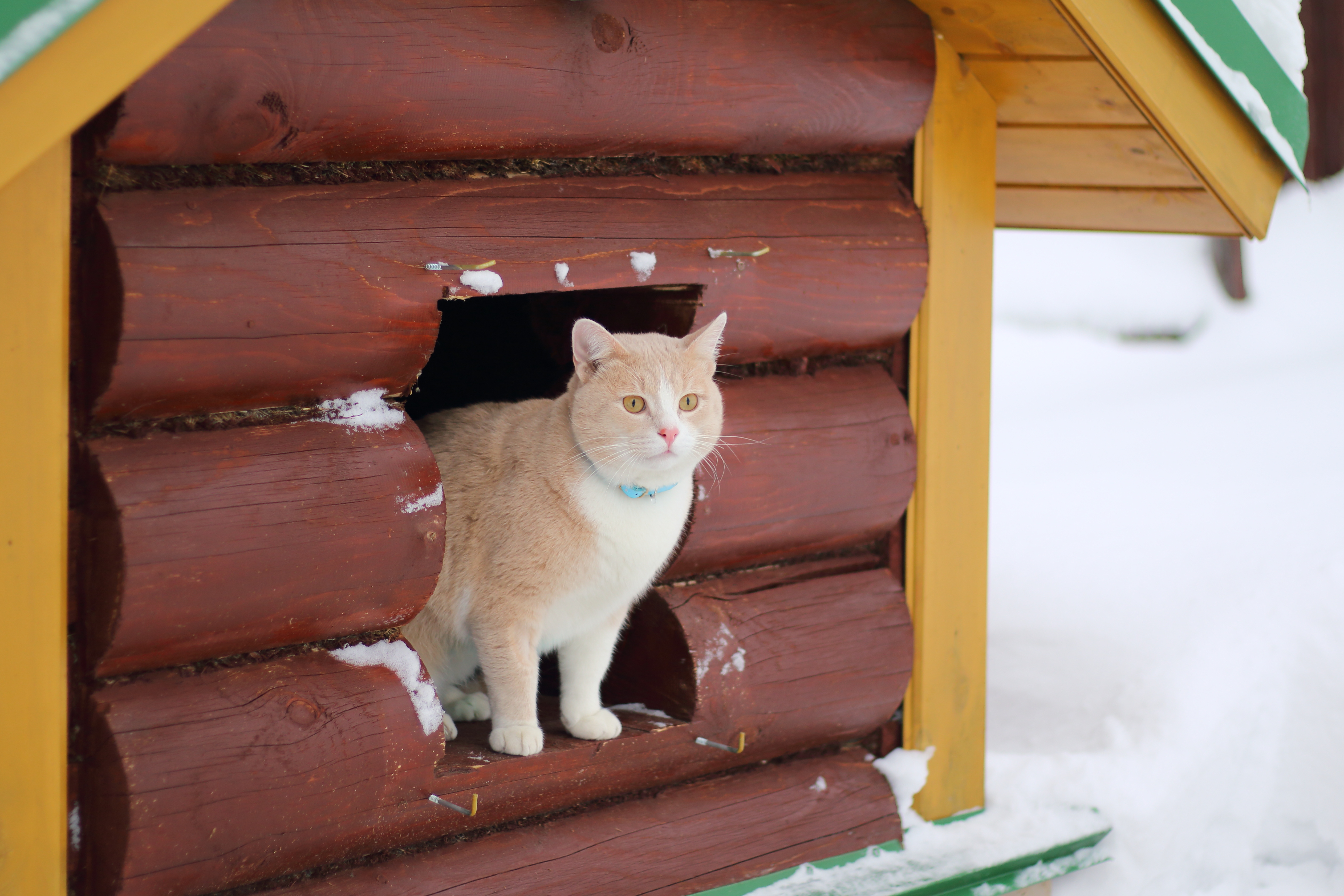 Before building or purchasing an outdoor cat house, consider a few important factors:
How many cats will be using it, as this dictates the size needed

If it will have one or two entrances, as cat houses without a front and back entrance can put a cat at risk of being cornered by a predator

Placement and how durable the material will need to be against the elements (wind, rain, snow, sunlight)

How warm it needs to be, or what type of insulation will be used
Here are five examples of cat houses suitable for this winter:
1.
K&H PET PRODUCTS Outdoor Cat Shelter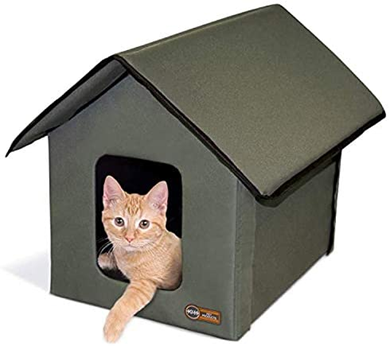 (Photo: Amazon)
This 100% polyester outdoor cat house is waterproof, insulated and does not require any tools to set up. It is constructed with buckle closure walls and a zippered roof, which also make it easy to move, if needed. This cat house is great for barns, garages, porches, and especially for spaces without access to an electrical outlet. For extra heat, consider placing a self-heated mat inside such as the Furhaven ThermaNAP Self-heating quilted faux fur dog and cat bed.
2.
K & H Outdoor Heated Kitty A-Frame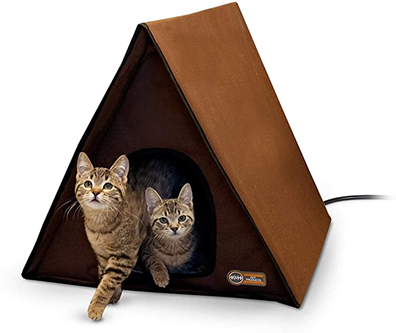 (Photo: Amazon)
This heated outdoor cat house is designed for multiple cats. It is also waterproof, insulated and does not require any tools to set up. This model comes with an electric, 40-watt heated mat that will keep the house toasty all winter long. For a larger outdoor heated multi cat house, or if your cat prefers to simply sit on the porch, consider purchasing just the heated mat, such as the K&H Pet Products Extreme Weather Cat Mat.
3.
Large Insulated Cat House with Platform and Extended Roof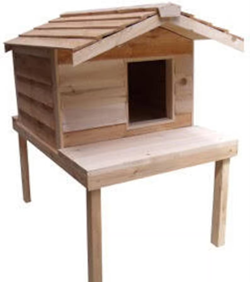 (Photo: Etsy)
This cedar cat house features thermal insulation, keeping it warm in winter and cool in summer. The elevated platform retains heat and keeps the house dry. Wood makes an excellent material for a big outdoor cat house like this, suitable for multiple cats. There are many types of models like this available online or you can try making one as a DIY project.
4.
DIY plastic tote cat house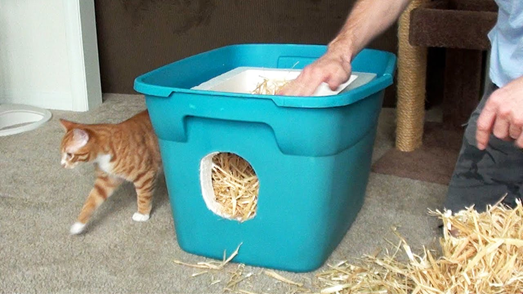 (Photo: YouTube)
Cat shelters can be made using recycled materials, such as plastic totes. These are sometimes sold pre-made but are relatively easy and inexpensive to make yourself with a variety of instructions online.
5.
DIY insulated cooler cat house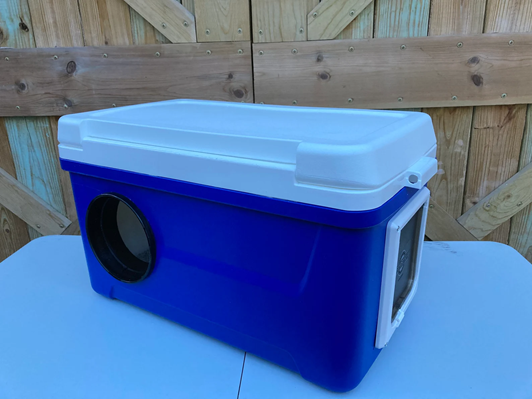 (Photo: Etsy)
Another type of DIY outdoor cat house can be made using an insulated cooler or styrofoam box. These materials provide a dry area which can be further insulated with straw or heat reflecting material. You can search online for more information on building a DIY outdoor insulated cat house.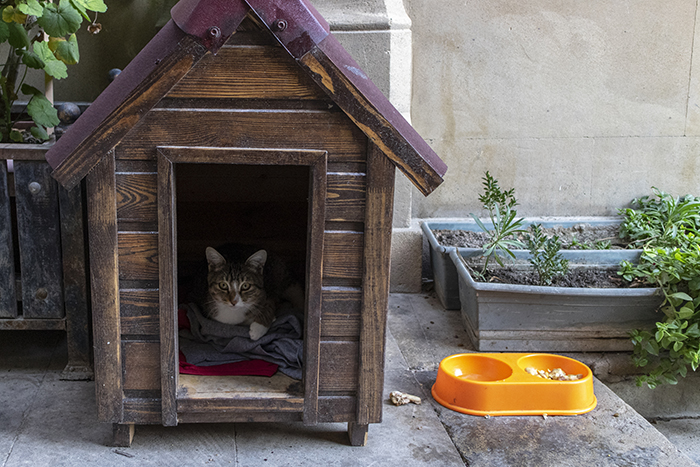 ---
Are you passionate about real estate? Subscribe to the Centris.ca newsletter now.
See also:
Inviting wildlife into your yard
Choosing a Fireplace for an Environmentally Friendly Home