August 28, 2017
Tips for Choosing a 100% Green Floor
When it comes to environmentally friendly flooring, there are many aesthetic options to choose from. Hardwood, terracotta, cork, linoleum or vegetable fibres are all flooring types that add personality to your decor while being environmentally friendly at the same time.
Hardwood
Wood flooring gets its environmentally friendly character through its provenance, its composition, its method of production and its application. Whenever possible, choose from local species and avoid the more exotic options such as teak. Check the FSC (Forest Stewardship Council) eco-label and opt for fast-growing, renewable woods. Bamboo is an excellent choice as it matures in around 5 to 8 years. Oak takes between 100 and 200 years to mature, but it remains a responsible choice because its solidity makes for a sturdy and durable floor. Birch and maple are also hardwoods to consider. Finally, vegetable oil finishes are a better choice than varnish.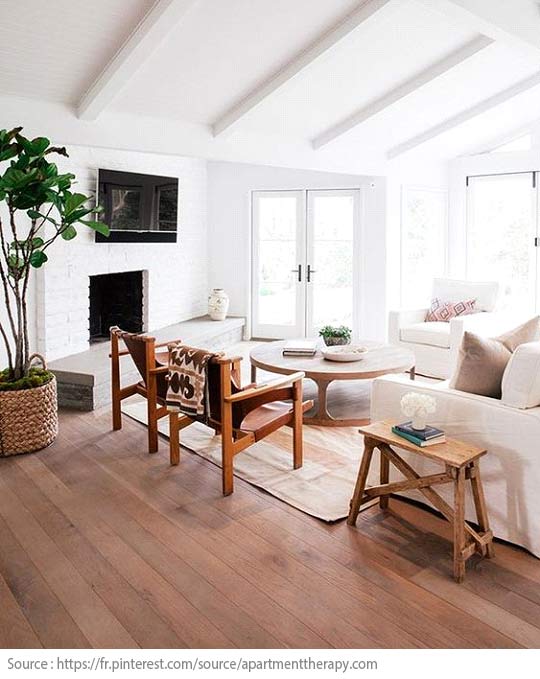 Natural tiles
Environmentally friendly tiles take four elements into account: extraction of the raw material, energy consumption during manufacturing, control of polluting emissions and waste management. There is a broad range of natural tiles, including terracotta with its retro look, tomette with its undeniable charm, or caralium which is a beautiful technological innovation. Most of these tiles are aesthetic and provide excellent thermal insulation. They are also resistant to wear, but require proper maintenance.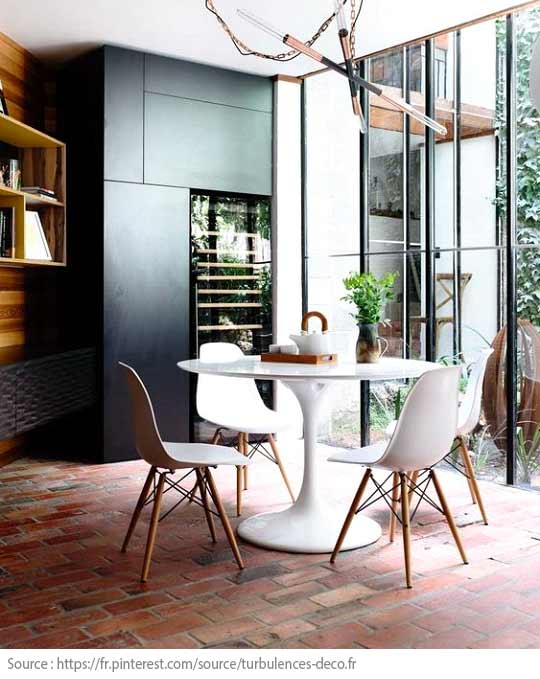 Cork
One hundred percent natural, sustainable and biodegradable, cork comes from the bark of the tree that bears its name: the cork oak tree. This material, known for its antibacterial and allergen-resistant properties, is renewed about every ten years. It is made entirely from natural products. It is a flexible and resistant material that can be installed in any room of the house. It also provides remarkable thermal and acoustic insulation. Finally, it requires little maintenance. However, make sure it does not contain VOC (Volatile Organic Compounds) that are harmful for the environment and your health.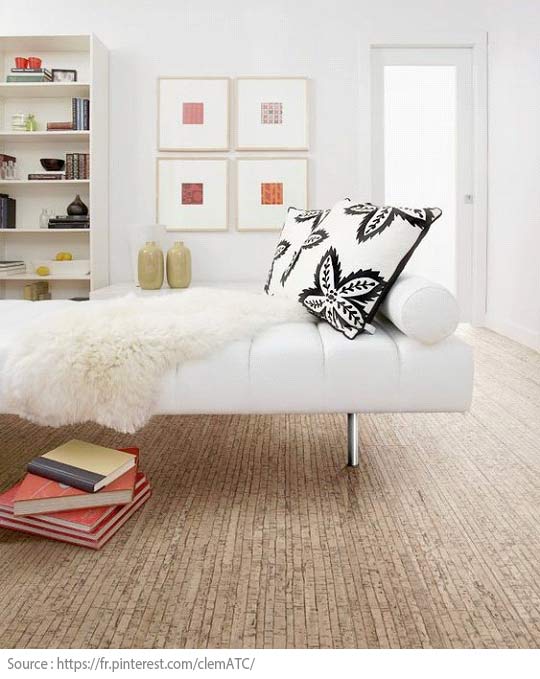 Linoleum
Today's linoleum options cannot be compared to the old PVC version. Linoleum is now made from linseed oil, natural resins, wood fibres, coloured pigments and cork powder on a jute backing. It is biodegradable and durable, and it has antibacterial, anti-allergen and antistatic qualities. The only drawback is that it should not be used in bathrooms. It comes in a wide range of colours and patterns and is easy to maintain. However, be mindful in the choice of glues: opt for one that respects the environment.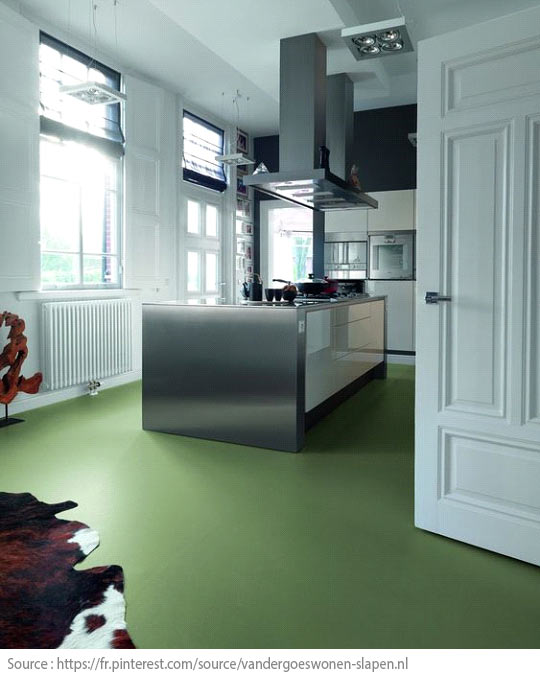 Vegetable fibre
Very trendy, vegetable fibre flooring is a nice alternative to classic carpeting. Increasingly used for its ecological qualities, it is suitable for any room as an environmentally friendly and original option. The fibres that are used most often are sisal, seagrass or coconut, and they are generally presented in different patterns: simple weaving, braided, jacquard or chevron. Their appearance can be natural, bleached or aged. Finally, they are easily cleaned with a brush or vacuum cleaner.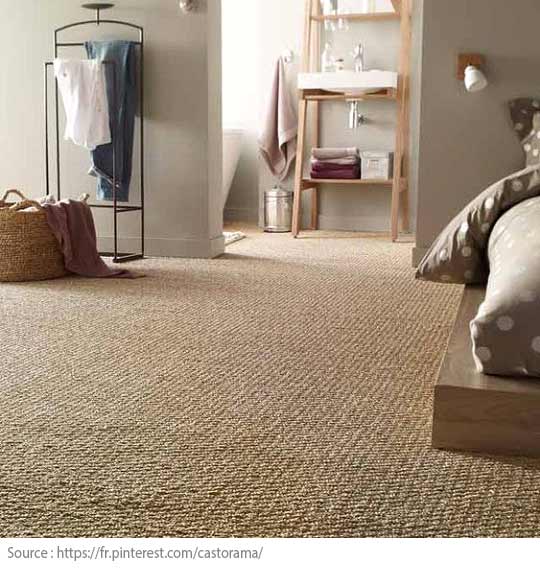 Why not bring an aesthetic and original decorative touch to your home while doing your part for the environment!
See also: