January 26, 2017
2017 Real Estate Market: Prices Will Remain Stable
As part of the sixth edition of its annual Fenêtre sur le marché conference, the Québec Federation of Real Estate Boards (QFREB) unveiled its outlook for the province's 2017 residential real estate market. They expect that the number of sales across Québec concluded through the real estate brokers' Centris® system will decline to 72,500 transactions, a 7% decrease compared to 2016.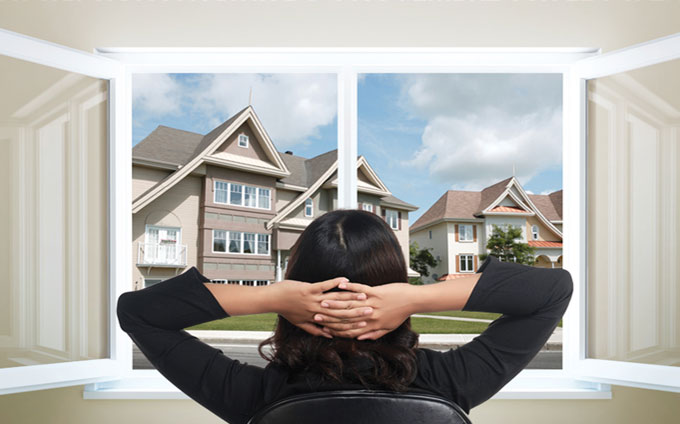 "The new mortgage rules announced by the federal finance minister in the fall of 2016, including the introduction of a mortgage rate stress test for mortgages with a low loan-to-value ratio (down payment of less than 20%), will have a direct impact on the number of first-time buyers in Québec," explained Paul Cardinal, Manager of the QFREB's Market Analysis Department.
Fortunately, employment is one of the most important fundamental factors affecting homeownership, and it has shown remarkable results over the past few months. There were 53,000 full-time jobs created last year in Québec, primarily in the 25-44 age group. This will support the demand for properties.
Furthermore, the QFREB expects prices to remain stable. The median price of a single-family home in Québec, which has posted moderate increases over the past four years, is expected to remain steady at $234,500 in 2017, which is good news for buyers.
Although the year 2017 is expected to be more modest than 2016 in terms of property price increases, the situation could be advantageous for some sellers, particularly in Greater Montréal, where properties in many areas are still highly coveted and supply is scarce.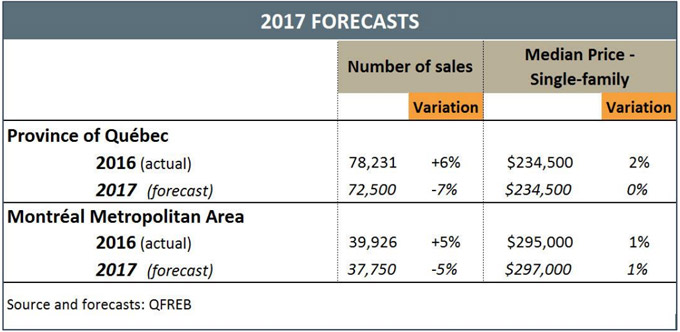 Read more:
New Mortgage Rules: Impact in Québec