September 30, 2021
A neighbourhood to discover: Little Italy
Little Italy is a charming Montreal neighbourhood located in the quadrilateral between Bellechasse, Jean-Talon, Saint-Laurent Boulevard and Saint-Denis streets. To help you discover this fascinating area, we have come up with a selection of its key attractions.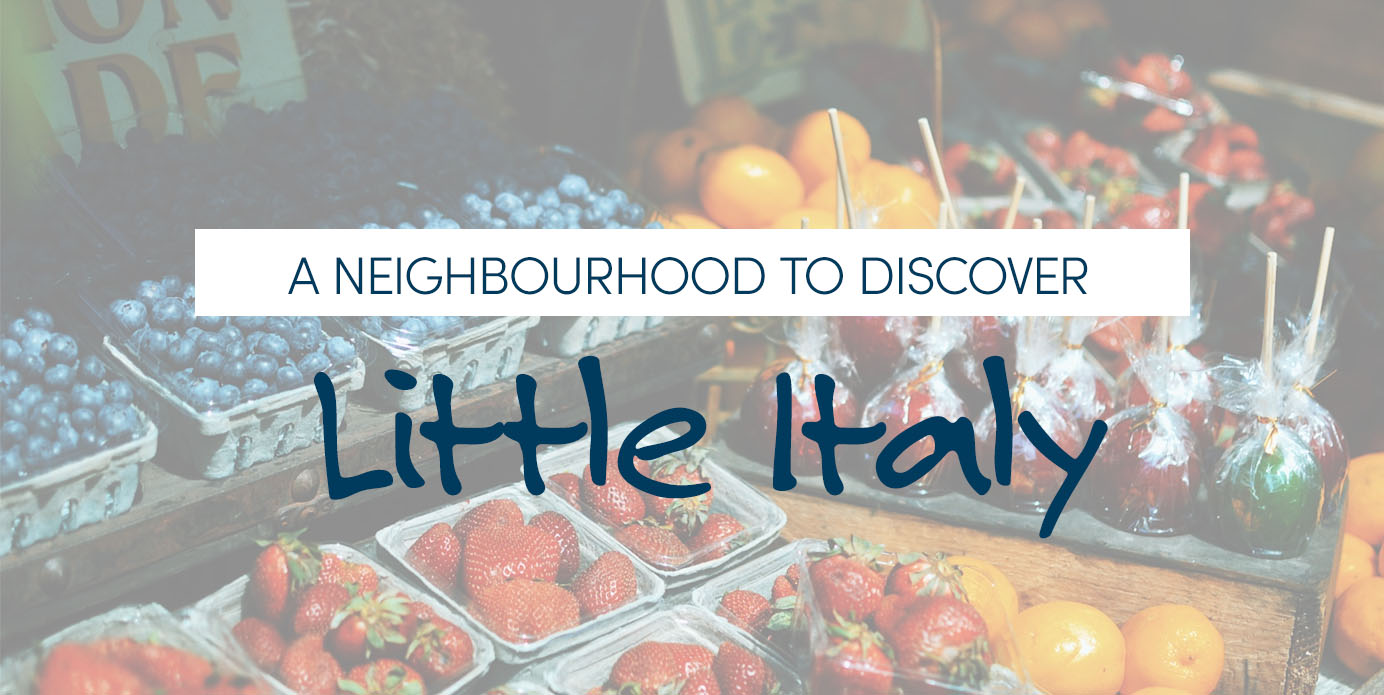 A little history
Originally farmland bordered by fields, this friendly neighbourhood (Piccola Italia in Italian) took off at the beginning of the 20th century with the arrival of scores of Italian immigrants in Montreal. It was during this period that the famous Jean-Talon Market was opened in the centre of Little Italy so that farmers could come and sell their fresh produce.
Today, this year-round market has become one of the largest and most beautiful in Montreal. You'll find everything! Fruit and vegetable stalls, fresh pasta, flowers, coffee, cheeses, sausages, fish, charcuterie and more. There are numerous small restaurants nearby to take a break from shopping and enjoy a meal.

Little Italy's must-visits
The neighbourhood is home to many restaurants, shops, trendy bars, traditional bakeries, pastry shops, artisan cafés, not to mention packed bars (especially during the Formula 1 Grand Prix and the FIFA World Cup). Be sure to visit the large grocery store Milano for its traditional Italian products, Anatoli for its bulk herbs and spices, the Bélanger-Martin shop for exquisite colourful dishes, and the Alati Caserta pastry shop on Dante Street to enjoy its unmatched cannolis!
If you love architecture, you can admire buildings in pure Art Deco style and houses with Montreal's trademark colourful outdoor staircases. Behind the houses, there's no shortage of veggie gardens and vines affectionately maintained by residents. Since 2002, the gateways to the neighbourhood (the arches and half-sails) and its logo on a bronze plaque have been completed, becoming symbols of belonging cherished by locals. Every year, parties* are organized in Little Italy for locals to get together and welcome visitors. The friendly yet highly competitive pétanque games at Martel Park are well worth checking out. And the nearby Saint-Laurent, Saint-Hubert and Saint-Denis streets open up a world of gourmet, shopping and cultural delights to be enjoyed.
* For example, the Italian Week Festival.

A rapidly growing community
Many Italian families have lived in Little Italy for generations, but in recent decades many young families have also settled there, especially in the small tree-lined streets adjacent to the Jean Talon Market. With its rich, unique heritage, this neighbourhood is a shining example of a successful long-term marriage between a North American host society and the culture of European immigrants.
Real estate market statistics for La Petite-Italie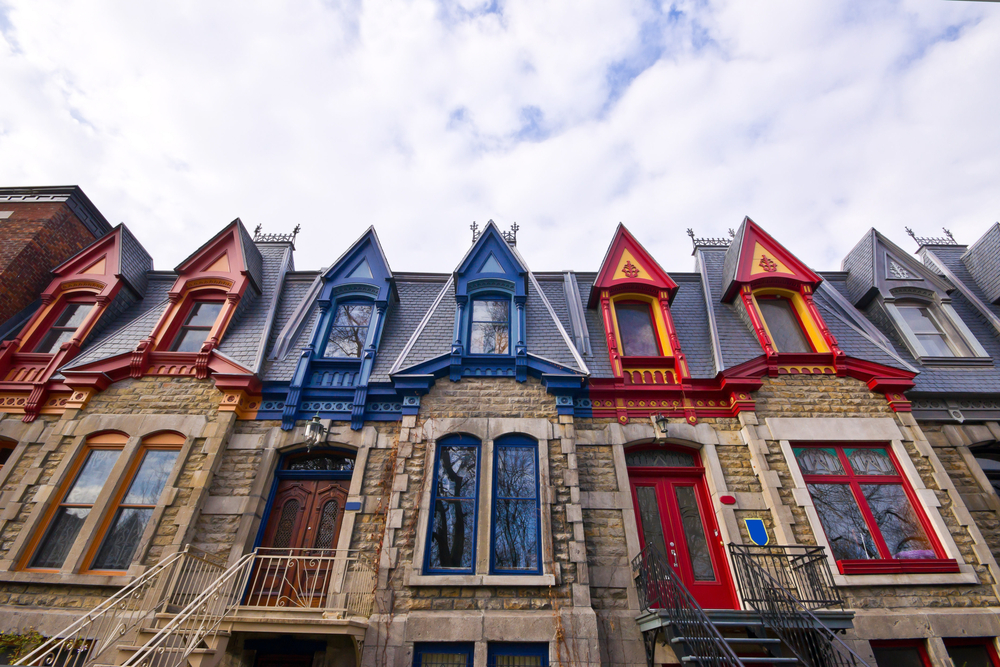 (The Petite-Italie neighbourhood is located in the borough of Rosemont/La Petite-Patrie)
Second quarter of 2021
Sales in the borough of Rosemont/La Petite-Patrie increased by 91 per cent compared to the second quarter of last year, with a total of 453 transactions.
There were 565 new properties for sale, an increase of 43 per cent, while active listings rose by 8 per cent.
By property category:
Sales of condominiums jumped by 92 per cent compared to the second quarter of last year with a total of 291 transactions. Their median price increased by 10 per cent to reach $460,000.
Sales of plexes (2 to 5 dwellings) increased by 112 per cent, and their median price increased by 9 per cent to reach $835,500.
Finally, for single-family homes, there were 28 sales in the second quarter of the year, and active listings jumped by 10 per cent.
Click here to see detailed statistics.
Are you thinking of buying or selling a property in the area? See the properties for sale and contact a real estate broker.
See also: