July 30, 2021
A neighbourhood to discover: Saint-Sauveur area of Quebec City
This friendly neighbourhood in Quebec City's Lower Town, affectionately known as "Le Saint-Sô", is welcoming more and more professionals, students and young families interested in experiencing authentic community spirit.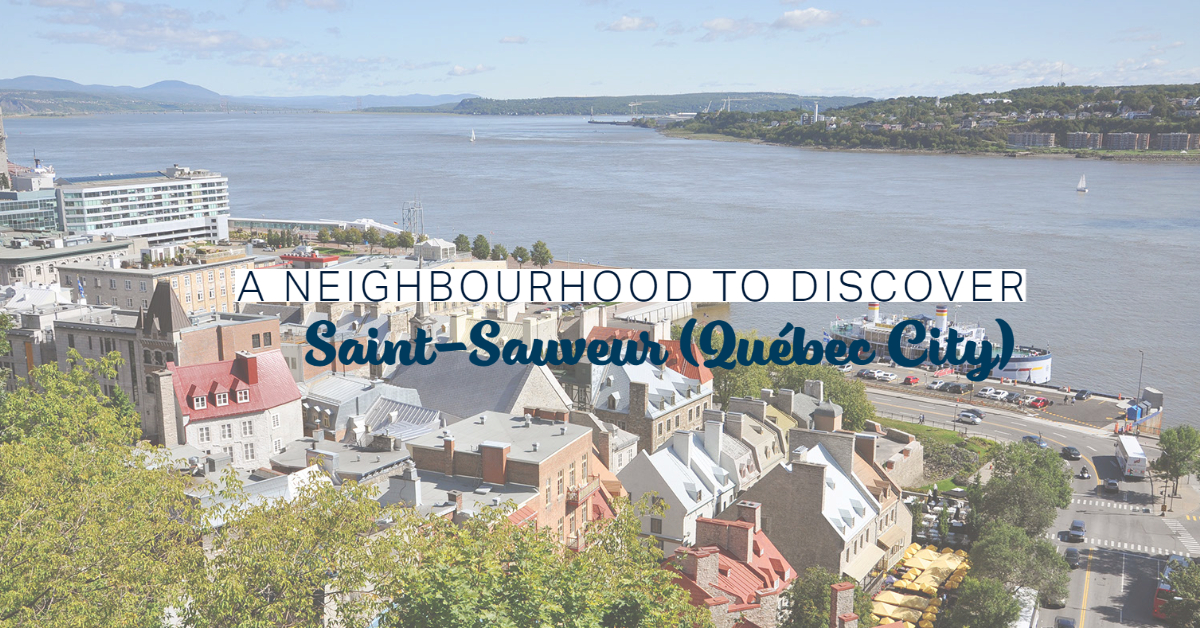 A brief history
In the middle of the 19th century, this area – one of six in Cité Limoilou – consisted mainly of French-Canadian labourers who worked in the companies of Saint-Roch and in the shipyards of the Saint-Charles River. It has long remained a popular suburb. In the 1940s, Roger Lemelin, the author of two novels that would later become TV series (Au Pied de la Pente Douce and Les Plouffe), grew up in this neighbourhood and wanted to make it known to the general public.
Discover the attractions of Saint-Sauveur
A stroll along rue Saint-Vallier Ouest, the main commercial corridor, allows you to discover a variety of business such as welcoming restaurants, cafes, bars and pubs, as well as a few shops, two bakeries and Asian grocery stores. Other businesses are located on boulevard Marie-de-L'Incarnation.
Throughout the summer, part of this street becomes pedestrianized on weekend afternoons. The strong community spirit of this neighbourhood is reflected in the number of festive events that take place there and the public squares. On Saturdays during the summer, meet for a chat at the public market in Parc Durocher (a citizens' initiative) around the stalls of local vendors of fruit, vegetables, food products and flowers. The cultural and social life in Saint-Sauveur includes a wide range of activities for all age groups. The Centre Durocher has become its "crossroads". A vast network of bicycle paths and walking trails (for example, the one that runs along the Saint-Charles River for 32 km) allows you to enjoy the outdoors and green spaces.
A rapidly growing real estate market
In recent years, the Saint-Sauveur area has experienced a very dynamic economic and real estate revitalization (for both old and new properties). Many original homes have been restored; since 2016, more than 766 renovation permits have been granted by the city and since then this statistic has continued to increase.
Proximity to the city centre and highways, as well as an efficient public transit network, are some of the advantages of living in this neighbourhood. Job opportunities in Quebec City are excellent and its economic vitality remains strong, which is another asset when planning to settle here. The unemployment rate is a modest 3.3 per cent.
Moving to the Saint-Sauveur neighbourhood means choosing to live in an area where creativity, authenticity and community spirit are shared on a daily basis.
Real estate market statistics for La Cité-Limoilou
The year 2020 (cumulative total of the 4 quarters of 2020)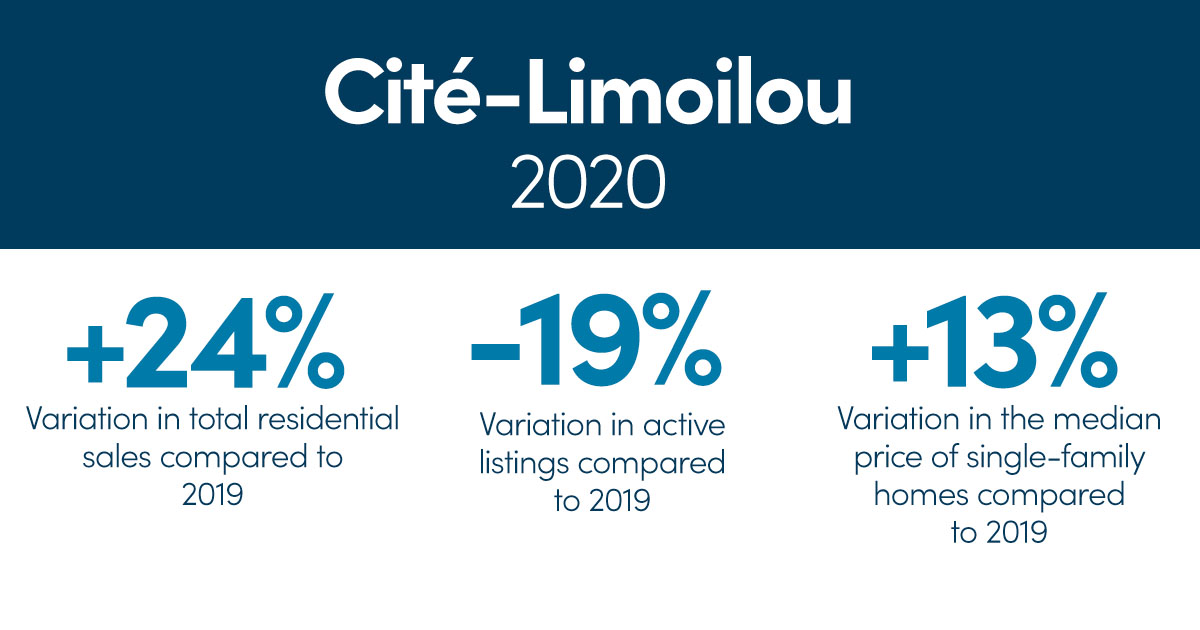 The number of sales in the borough of la Cité-Limoilou increased by 24 per cent in 2020 as compared to 2019, with a total of 1,183 transactions. There was a total of 1,666 new properties for sale, which represents a 16 per cent increase compared to 2019. Active listings fell by 19 per cent.
By property category:
In 2020, the number of single-family home sales jumped by 18 per cent compared to 2019, with a total of 164 transactions. The median price of single-family homes stood at $323,500, an increase of 13 per cent. As for condominiums, sales rose by 29 per cent (750 transactions) and their median price fell slightly by 1 per cent, reaching $240,000.
For plexes (2 to 5 dwellings), sales rose by 17 per cent compared to 2019 with 269 transactions, while their median price grew by 7 per cent to reach $370,000. For more statistics on this region, click here.
Are you thinking of buying or selling a property in the area? See the properties for sale and contact a real estate broker.
See also: