September 16, 2022
A Neighbourhood to Discover: Sillery
In between Quebec City's downtown and Sainte-Foy, Sillery is a haven of peace, rich in history. Whether you are looking to live alone or has a family, the neighbourhood has something for every lifestyle. Let's discover this jewel and its charms together!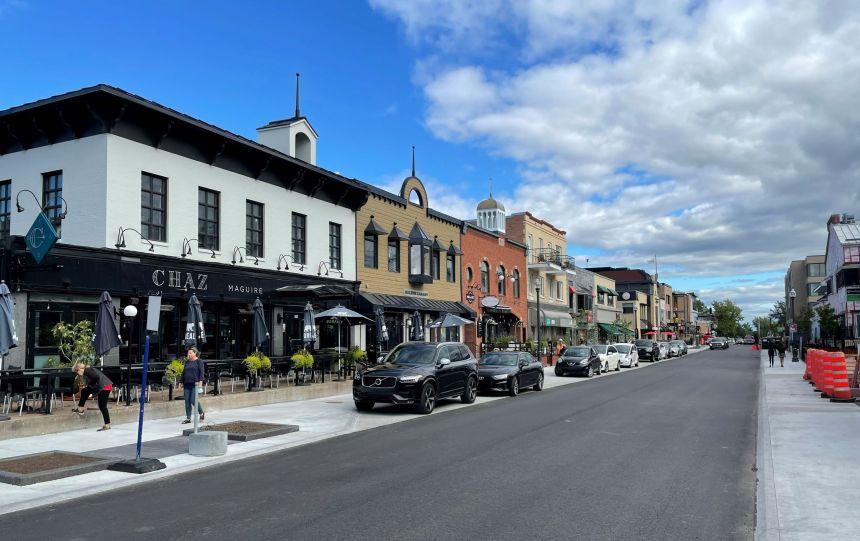 (Source: https://www.quebechebdo.com/local/lappel/268856/nouveau-visage-pour-lavenue-maguire/)
An Overview of Sillery
A green space, with a great gastronomic selection, Sillery is recognized as one of Quebec City's cultural centres.
Its strategic location and its easy access to public transportation make Sillery the perfect neighbourhood for students and workers. With its gastronomic reputation, the district has a multitude of restaurants, offering an interesting and varied choice of cuisines from all continents[1].
As far as employment is concerned, Sillery is one of the most important centres in Quebec City, an aspect that makes this neighbourhood one of the most sought-after in the National Capital Region[2].
Furthermore, families are fortunate to have many schools nearby, allowing students of all ages to benefit, whether it be at an elementary or even at a university level[3]!
The Perfect Green Wedge of Quebec City
The neighbourhood is known for its green spaces such as the Bois-de-Coulonge, host of the International Mosaiculture Exhibition in 2022, and the Promenade Samuel-de-Champlain, a large park running alongside the river for over 4 kilometres. If you want an active lifestyle, fresh air, or simply want to see beautiful landscapes, you will be spoiled in Sillery!
What Is There to Do in Sillery?
You have so many choices!
As mentioned above, the gastronomic side of Sillery is one of its most attractive aspects, but it is also an action-packed neighbourhood!
Whether you are interested in dance, or even history, there is a place for you! The nationally renowned Académie de ballet Christy is in the neighbourhood.
On the history side, the Maison des Jésuites de Sillery offers a selection of interesting historical exhibitions.
Thanks to the public transit and alternative transportation infrastructure in place, traffic is virtually non-existent. You will always only be 10 minutes away from discovering a new attraction!
You can also visit Maguire Avenue, one of the neighbourhood's main thoroughfares, and find everything you need.
With the increase in real estate projects, this is one of the best opportunities to join this community[4]. 
Sillery in a Few Figures
First Quarter of 2022
The number of sales decreased by 6 per cent in the first quarter, totalling 385 transactions.
There was a total of 439 new properties for sale, which represents a 9 per cent decrease, while active listings fell by 29 per cent.
By Property Category:
On the single-family home side, sales were down 19 per cent recording 177 transactions. The median price increased by 10 per cent to $445,000.
Finally, for condominiums, there were 198 sales in the first quarter and active listings decreased by 33 per cent.
For more statistics, click here
Are you thinking of buying or selling a property in Sillery? See the properties for sale and contact a real estate broker.
See also:

---