August 10, 2022
A Safe Residential Pool: Understanding Your Obligations
Summer is a time for fun! But when it comes to aquatic activities, safety is always a must. As of July 1, 2021, safety standards for residential pools have changed: no more being grandfathered in. If your pool was installed before November 1, 2010, you must comply with the new Residential Pool Safety Act standards by September 30, 2025

[1]
. This article will show you how to keep everyone safe and avoid any risk of drowning.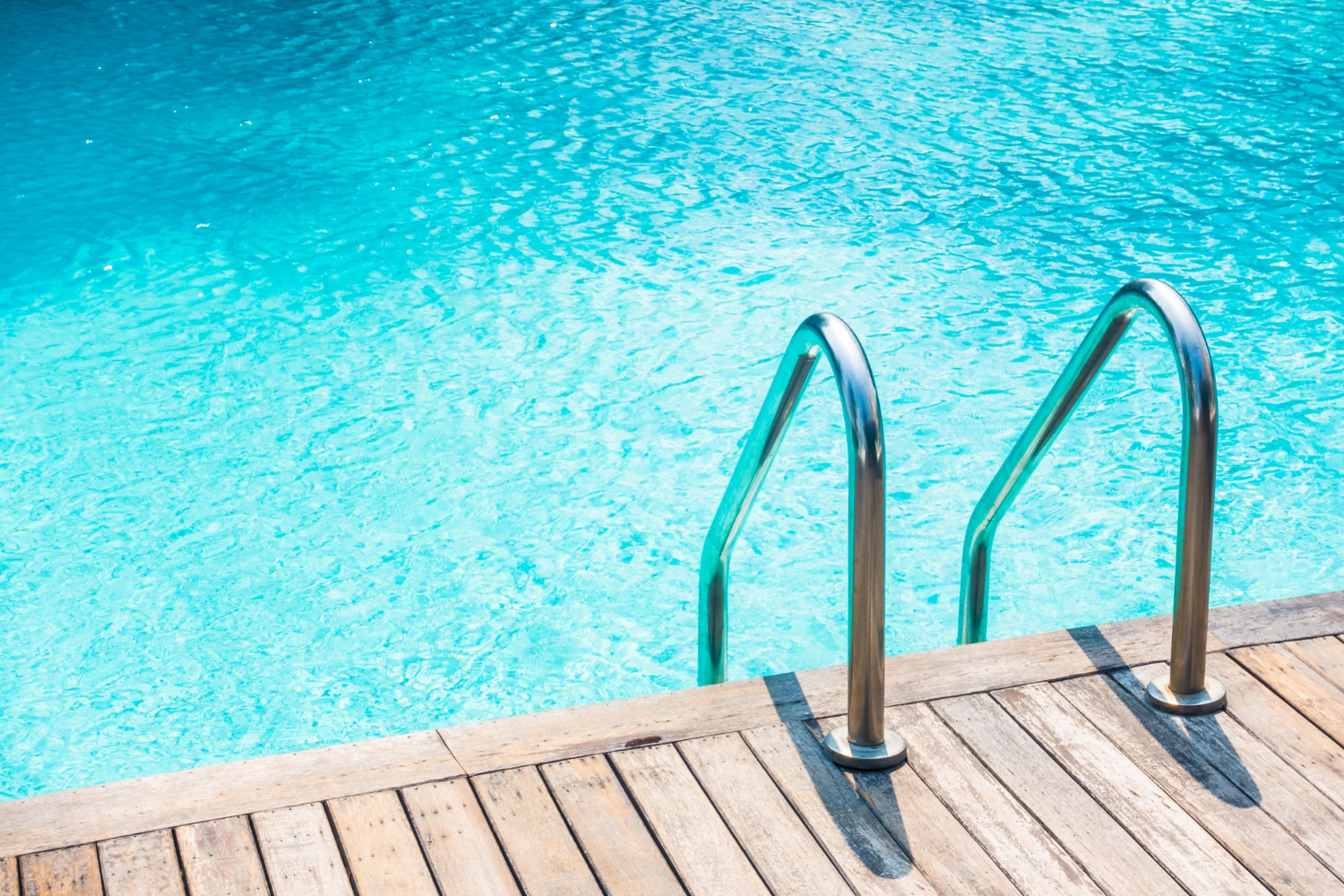 1. Highlights About Drowning in Quebec[2]
In Quebec, there are approximately 300,000 residential swimming pools. According to the most recent data from the Ministry of Education and Higher Education, an average of 73 people drowned each year between 2006 and 2015. In addition, 10 per cent of drownings in the province are believed to occur in a residential pool. This is the leading cause of death for children between the ages of 1 and 4.
2. Access to Different Types of Pools[3]
In-ground or semi-in-ground, above-ground or removable: different types of pools require different safety measures. Buying a new property? The certificate of location will provide you with useful information in this respect.
In-Ground and Semi-in-Ground Pools
An in-ground or semi-in-ground pool must have a fence at least 1.2 m high to be completely isolated. The posts should be set at a maximum distance of 100 mm, while the mesh should not be more than 30 mm apart. If this is not the case, vertical battens must be inserted.

Above-Ground Pool
An above-ground pool that is not attached to an elevated structure—such as a deck or a terrace—does not have to be fenced if the walls are more than 1.2 m high. However, you will need to ensure that it is at least 1 m away from any fixed structure and that the ladder giving access to it is equipped with a safety gate. If the height of the walls of the pool is less than 1.2 m, you will have to fence it off according to the same obligations as those outlined for an in-ground pool.
If your above-ground pool is attached to an elevated structure, you must install a fence at least 1.2 m high, including the access door. The distance between the posts and the mesh is the same as for an in-ground pool.

Removable Pool
If the walls of the inflatable or collapsible pool are less than 1.4 m high, you must install a fence of at least 1.2 m around it, respecting the same distance between the posts and the mesh as for other types of pools. In addition, you must maintain a minimum distance of 1 m between the pool and any other fixed structure which could be used to climb the wall.

3. Mandatory Safety Equipment
In addition to the mandatory installation of a fence, you will need to take certain additional safety measures, such as:[4]
The installation of a water filtration and heating system must be at least 1 m away from the pool or outside the fence to limit the possibility of climbing.

Removal of a portable ladder providing access to the pool when it is not in use.

Installing a door with a safety device that automatically closes and locks the door, such as a spring-loaded hinge and a latch.
When in doubt, contact your city or municipality as they may have more stringent regulations.

4. Regulations Near a Residential Pool[5]
Regardless of the type of pool you have, never leave a child unattended near it for any reason. Also, establish rules with your child about using the pool, such as only allowing them to swim with an adult or making it mandatory to wear a flotation device. Make sure no one runs around the pool or dives in headfirst.

As a lifeguard, remember to have everything on hand before swimming: diapers, sunscreen, towels, phones, etc. Avoid using alcohol or drugs near the pool or in the water and do not allow any glass containers near the pool.

Finally, don't forget to remove all floating objects and toys when you are done swimming to prevent a child from falling in while reaching for them. Now you are ready to enjoy the best days of the summer in complete safety!
See also:

---