October 4, 2021
Buying a cottage: from dream to reality
Behind every real estate sale is a story. The story of Véronique and Thierry – new owners of a second home in the heart of the Laurentians – shows us how professional guidance can play a key role in making a dream come true.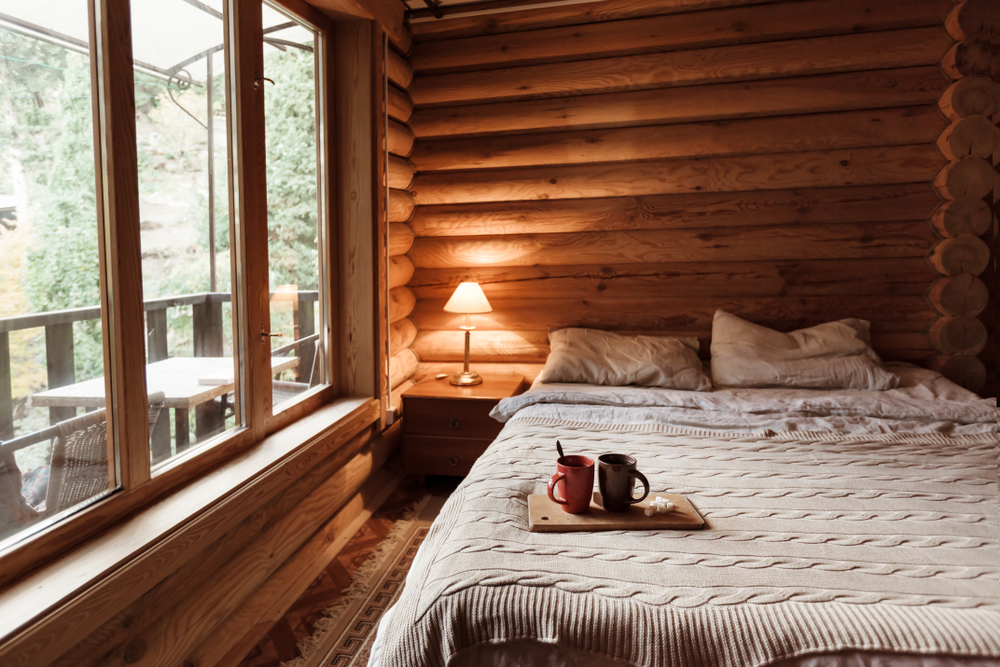 From a second home today… to a primary residence tomorrow
Véronique and Thierry have always dreamed of owning a second home in the country. Before moving forward with this project, they thought long and hard about their needs. As parents of young children, the couple wanted to find a quiet place to enjoy nature with their family. "We were also looking for a property that had the potential to become our primary residence after retirement," says Véronique.
Together, they established a list of very specific criteria to guide their search. "The cottage had to be located within a reasonable distance of our primary residence, within half an hour of a hospital, as our oldest child has allergies, and close to the ski hills. We wanted to have at least two bedrooms, with the possibility of adding a third," explains the young mother.
With or without a broker?
At first, the couple tried finding their dream property without the help of a real estate broker, but were not successful. "Every time we made a call, we were told there are no openings for visits, or it's already sold," recalls Thierry. That's when an acquaintance referred them to Lyne, an experienced real estate broker who is a member of the Quebec Professional Association of Real Estate Brokers (QPAREB) and works in the Lanaudière region. "Lyne was very proactive right from the start. You could tell she was good at what she does, so that immediately gave us confidence,"he continues. Another significant advantage: the broker was very familiar with this part of the Laurentians.

"We appreciated our broker's rational vision. The best advice she gave us was to be patient and accept that the search process could take a long time. She told us that it was better to compromise on time, rather than on one of our criteria." Véronique

Found it!
They ultimately chose a property located in the mountains, in the beautiful municipality of Sainte-Adèle. Situated on a 43,560-square-foot wooded lot, the five-bedroom home more than met all the couple's criteria. All that remained was to get the promise to purchase accepted. Since the seller had two offers on the table, Lyne advised her clients to write a cover letter to highlight their vision and motivation. "Honestly, we didn't really believe it would work, but luckily we did it anyways because the seller was charmed by our project. It really worked in our favour," says Véronique.
A few pitfalls
Once the promise to purchase was accepted, Véronique and Thierry had 14 days to obtain financing from a financial institution and carry out the various inspections. The only problem? It was in the middle of the holiday season... and in the middle of a pandemic! Drawing on her experience, Lyne helped the couple navigate the complexities of the timeline and the buying process. If it wasn't for the real estate broker's invaluable help, Véronique and Thierry say they would have most certainly lost the house.
"If our broker hadn't been here, we would have lost the house." Véronique
At the last possible minute, Véronique and Thierry received approval from the bank. Six months later, as they look back on this story, their conclusion is unequivocal: the wise decision to use a real estate broker had obviously served them well.
See also: