June 29, 2016
Exclusive – A Look at Condominium Fees in Québec
The Québec Federation of Real Estate Boards (QFREB) has examined, for the first time ever, the condominium fees of divided condo units in the different metropolitan areas of the province.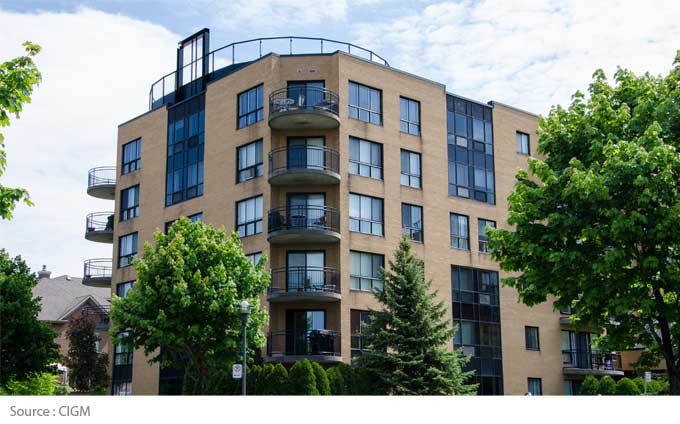 Condominium fees are the costs necessary for the administration, maintenance and common areas of a condominium building and that are owed by the co-owners to the syndicate. Common expenses have also been included in order to have a more comprehensive view of the monthly costs incurred when buying a condo (e.g.: snow removal, grounds maintenance, etc.). This study is based on transactions concluded between May 1, 2015, and April 30, 2016, on the real estate brokers' Centris® system.
Montréal Tops the List
Not surprisingly, condominium fees were highest in the Montréal area, where co-owners pay an average of $198 per month.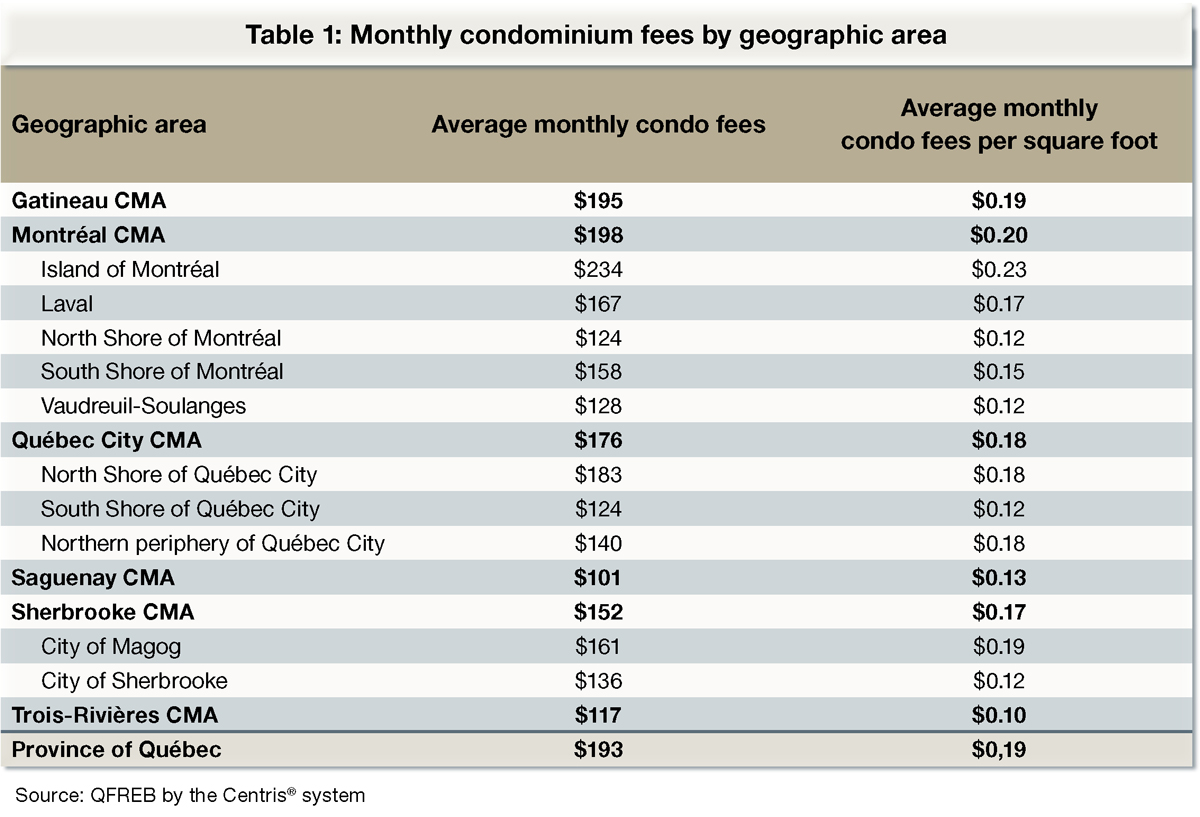 Significant Difference Between Concrete and Wood Buildings
Condominium fees vary according to the type of building. Generally speaking, condominium fees are higher in larger concrete buildings (four storeys or more) as they normally have better soundproofing and more services (swimming pool, shared terrace, fitness centre, elevators, indoor parking garage, etc.).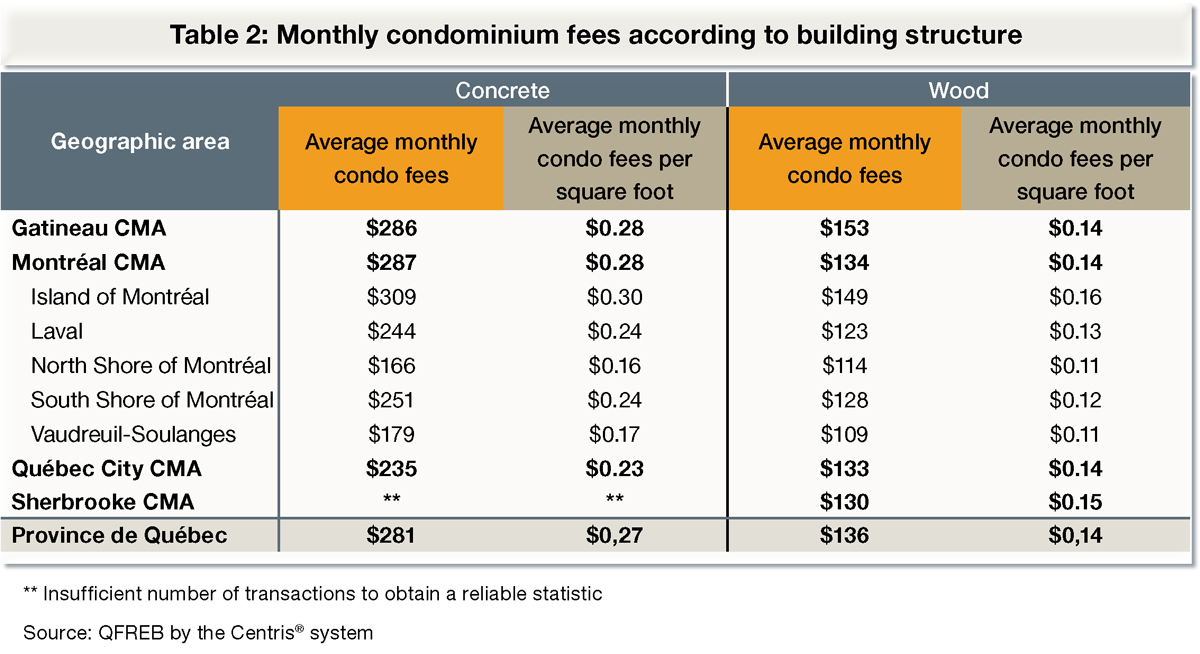 Higher Condo Fees in Older Buildings
The QFREB also found that condominium fees were higher in older buildings, due to the additional expenses required for the building's maintenance and renovation. Note that for all of the transactions studied, the average age of the condominiums was 20 years. For the purposes of this analysis, condominium sales were divided into three categories: new constructions, existing condominiums built after 2000 and those built before the year 2000.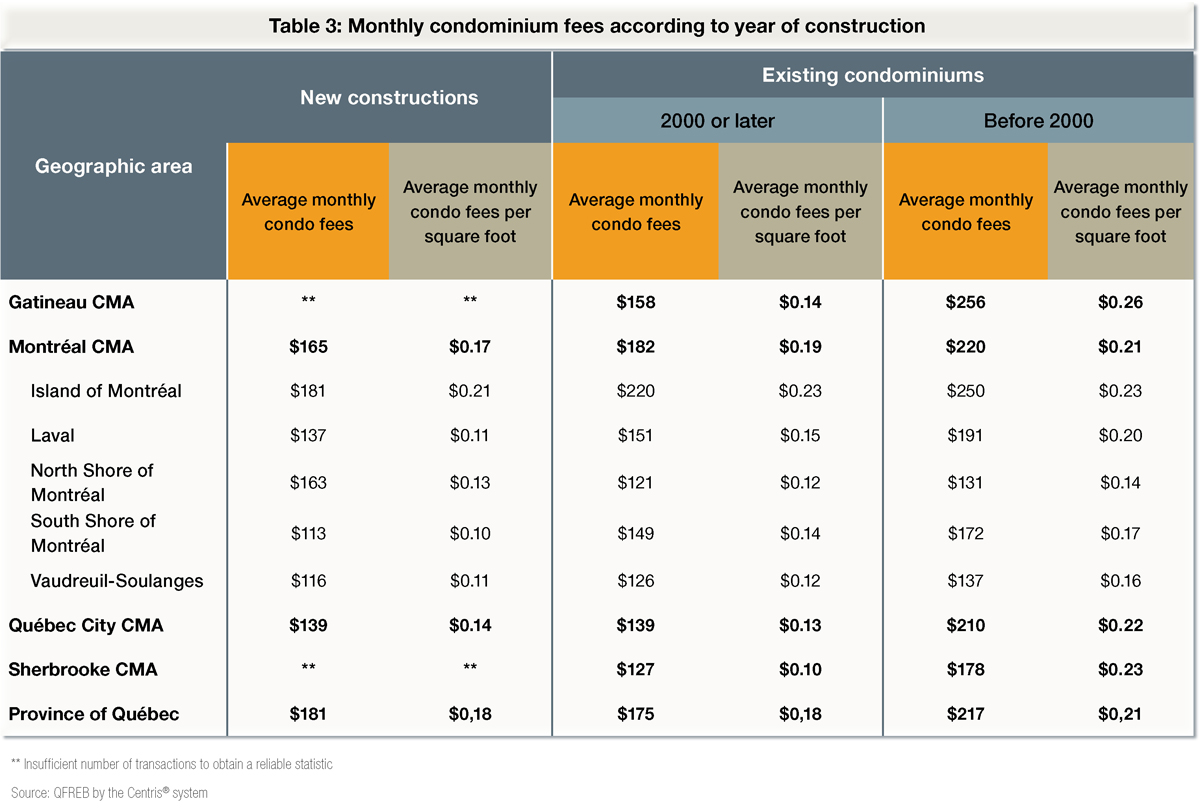 How Much for an Indoor Parking Spot?
The table below shows the average monthly condo fees for condominiums sold with or without an indoor parking space. As we can see, an indoor parking spot has a significant impact on condo fees.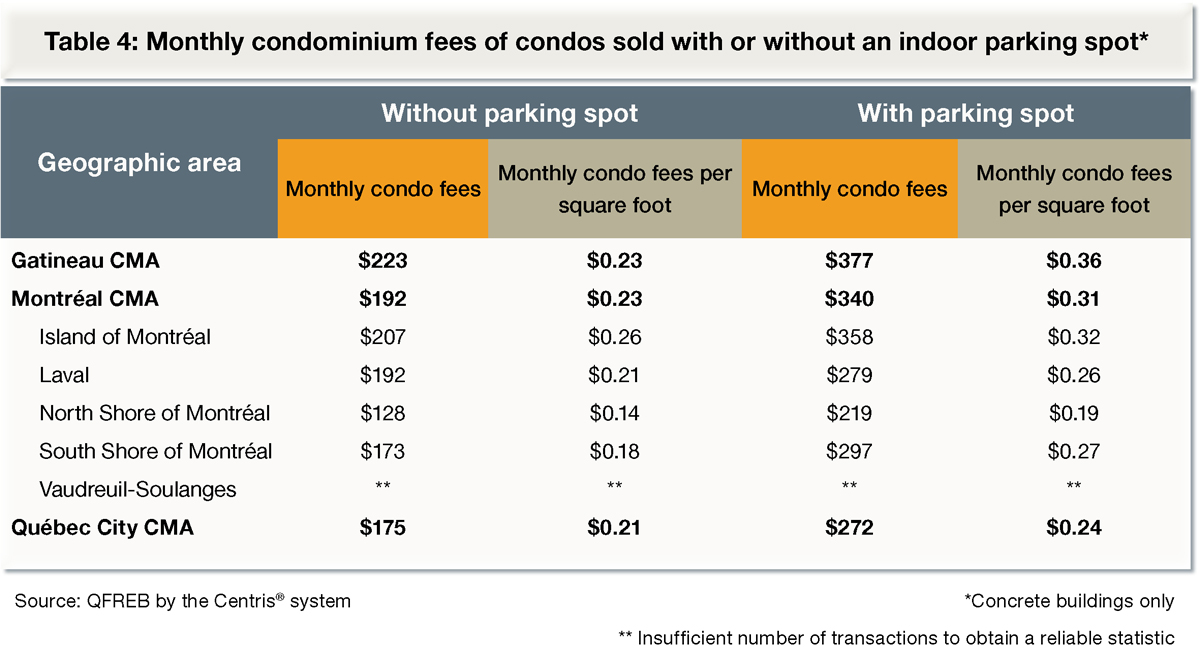 In conclusion
Although condo fees can sometimes seem high, it's important to ensure that the fees are adapted to the condition of the building and the maintenance work that will need to be performed in the coming years. Do not hesitate to consult a real estate broker who will be able to guide you with regards to condo fees.
To read the QFREB's full study, click here.