January 19, 2017
Home Insurance: What Does it Cover?
In theory, home insurance isn't mandatory. In practice, however, not having insurance means that you're playing with fire. Fires happen so fast and, without insurance, your hard-earned money will literally go up in smoke. Here's a close-up on the benefits and limitations of home insurance.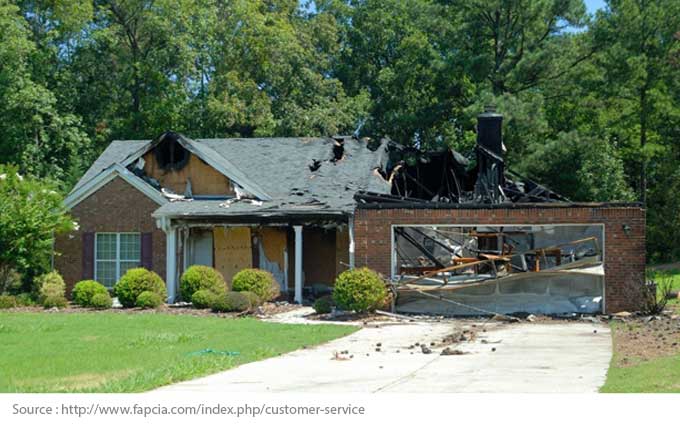 Who can be covered?
Your policy will cover you, your spouse and your dependent children if they live under the same roof as you. Your roommates will also be protected by your home insurance. Note, however, that if you have lived with your sweetheart for less than three years, both of your names must appear on the insurance contract. The same rule applies for roommates.
Two for one
Home insurance provides coverage for your goods in the event that they are damaged as a result of a disaster such as a fire, an explosion, vandalism and even the effects of Mother Nature (storm, hail, etc.). Basic protection also includes liability coverage that will protect you if you inadvertently cause damage to others or to the rest of the building.
Water damage
In the event of damage caused by water, your insurance will protect you, but not in all cases. Has a leaky faucet transformed your kitchen into a wading pool while you were away? Don't panic, you're covered in this situation. Did water infiltration in your roof turn your wall into a sponge? In this case, you need extra coverage to be protected. Why? Because only damage caused by a water main leak or break, or damage caused by a sanitary installation (dishwasher, washing machine, bathtub, etc.) are automatically covered by your home insurance. If you're not sure, inquire!
Items of value
Home insurance will not necessarily allow you to recover the full value of your damaged property, partly because the refunds offered as compensation are capped at a certain amount. But people who have many valuable items in their home can increase the amount of their insurance for those items that are considered valuable.
Read more:
Seller's Declaration: A Reassuring Obligation!
Preparing Your Home for Showings