November 30, 2017
Homeownership Rate: Slight Increase in Québec
According to the latest 2016 census data published by Statistics Canada in October, 61.3 per cent of Québec households owned their home in 2016. This homeownership rate represents a slight increase of 0.1 percentage points compared to 2011 and an increase of 1.2 percentage points compared to 2006. But despite this rise in the homeownership rate, Québec still lags far behind the national average (67.8 per cent).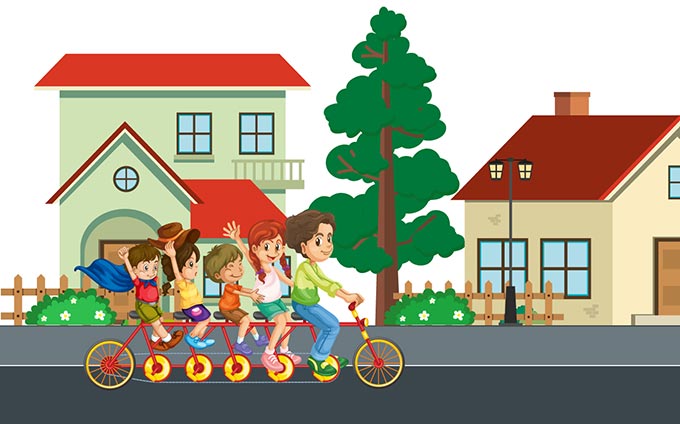 In its most recent Word From the Economist, the Québec Federation of Real Estate Boards (QFREB) examines various factors that influence homeownership trends: demographic characteristics, opportunity cost of ownership, interest rates and access to financing, preferences and composition of households.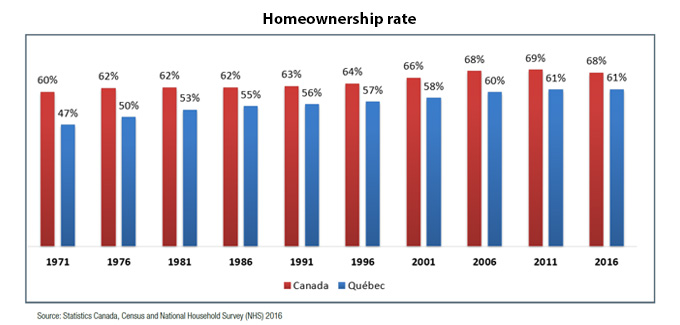 The above chart shows the history of the homeownership rate in the province of Québec compared to that of Canada. Since 1971, the homeownership rate in Québec has always been lower than the national average, but Quebecers have been catching up over time.
The QFREB's analysis also shows that fewer and fewer young Quebecers are becoming homeowners, while the latest census data indicate that there has been a drop in the homeownership rate in the 25 to 34 age group (-2.8 percentage points) and in the 35 to 44 age group (-2.0 percentage points).
Read the QFREB's A Word From the Economist for full details.
See also:
Consumer Confidence and Real Estate
Entrust Your Real Estate Transactions to an Expert