July 26, 2023
I'm Moving: To Whom Should I Send My Change of Address?
Notifying governments, financial institutions, service providers and other organizations of your change of address is essential when
preparing to move
. In this article, you will discover how to do it quickly and efficiently thanks to a detailed checklist of whom to contact.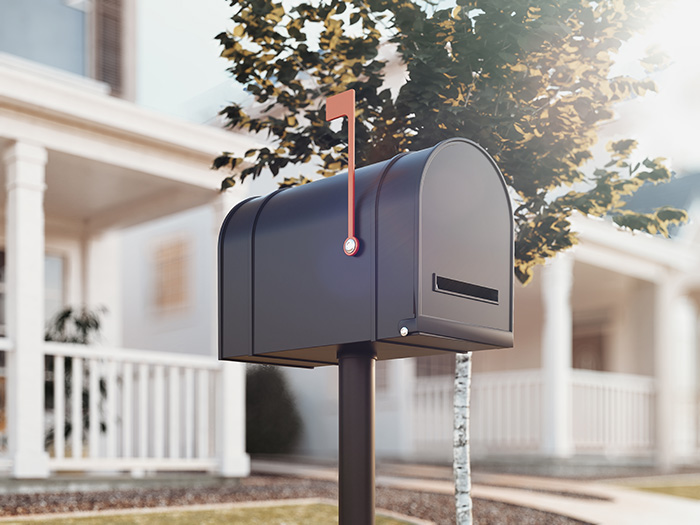 1. Government of Quebec
The provincial government provides a change of address service which allows you to notify various organizations of your new place of residence in a one single step[1]:
However, any other government department and agency must be notified individually. Speed up the process by updating your address online. To make sure you don't miss anything, use the online list of Quebec government departments and agencies.
2. Government of Canada
Unfortunately, the federal government does not have a centralized change of address service. You have to notify each ministry concerned of your new place of residence. It is especially important to notify the Canada Revenue Agency (CRA) and Elections Canada. You can also browse the online directory of federal departments and agencies.[2]
3. Service providers
To avoid any break in service or billing problem, remember to contact all your service providers such as[3]:
Your internet provider

Your cable provider

Your home phone provider

Your cell phone provider

Your heating fuel supplier

Heating equipment rental companies

The company responsible for your property's security system
4. Financial institutions and creditors
In addition to your financial institution, you will have to inform your various creditors of your new address. Don't forget to update your contact information for credit products such as[4]:
Credit cards

Personal loans

Mortgage

RRSPs

Investments
5. Insurers
To remain adequately protected at all times, you must also notify your insurance providers [5]:
Life and Disability

Salary

Group (offered by your employer)

Home

Automotive
6. Healthcare professionals
All of the healthcare professionals you see will want to keep your file up to date. You can let them know your new address before you move or wait until your next appointment to do so. Here are some of the places you might want to contact:
Hospital

Medical clinic

Pharmacy

Dentist

Optometrist

Specialized services
And don't forget your furry companion! Contact the veterinary clinic to let them know your new address.
7. Employer and schools
In addition to your employer, you will have to contact your professional order and any association to which you belong. Are your children in school? Notify your school service centre and the institutions concerned. If you have any loans or grants, you will also need to inform the Ministère de l'Enseignement supérieur.

Worried about forgetting something?Canada Post offers – for a fee – a mail forwarding service. You will have peace of mind knowing that your mail will be sent to your new residence, even mail that you receive infrequently.

Finally, the website movingwaldo.com allows you to send your new address to over 1,000 organizations simultaneously, including all your subscriptions[6]. Something to make your life easier at this very busy time!
See also:
What Moving Expenses Can You Claim?
Moving After Retirement: 5 Questions You Should Ask Before Selling
---