October 17, 2019
Is a Career in Real Estate Right For You?
Do you often help your friends search for homes or inform them of new opportunities in real estate?

Has searching Centris.ca become a fun hobby for you? Why not turn your passion into a profession!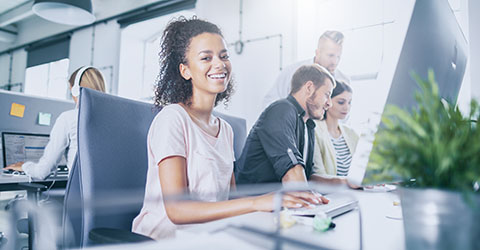 Being your own boss, having a flexible schedule and working with people are often sought after benefits in a career. For a real estate broker, this is their reality. Of course, to succeed in this profession, certain qualities and knowledge are essential and must be acquired through training.
Perhaps you've always been interested in real estate, but the idea of becoming a broker has never have crossed your mind? The daily ins-and-outs of a real estate broker's job are often unknown. The Collège de l'immobilier du Québec therefore offers evening information sessions about the profession. These sessions in no way commit you to anything, but they allow you to see if this job is right for you.
If you're curious about this idea, it may be time to take your reflection one step further.
See also :
More of More With a Real Estate Broker
Trust in Real Estate Brokers has Increased
A Real Estate Broker's Duties and Obligations