August 29, 2023
New construction: guarantees and other things to know
What could be more exciting than

building a new home

, perfectly suited to your tastes and needs? More good news: single-family homes and condos are likely be covered under the

Guarantee plan for new residential buildings

[1]

.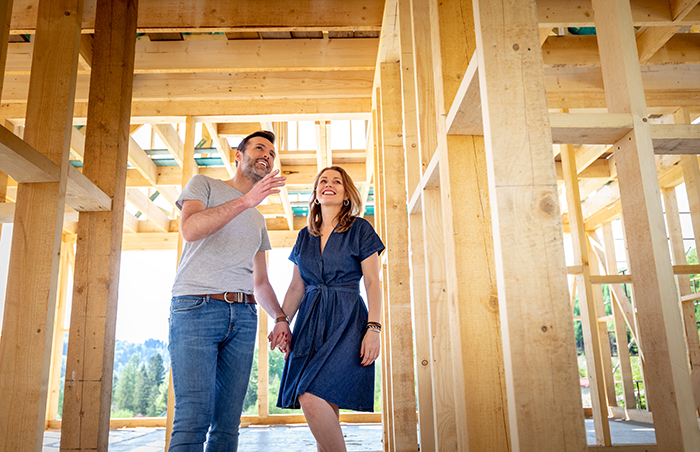 Established by the Government of Quebec in 1999, this initiative is designed to ensure that your contractor properly fulfills all applicable legal and contractual obligations. Read on to learn how to protect yourself before, during, and after construction work.
1. Caveat emptor
When assessing contractors to build your new home, be sure they hold a licence issued by the Régie du bâtiment du Québec. It's a good idea to check the GCR Accredited Business Directory to verify the company's accreditation and to see whether the type of building you want is covered. If necessary, refer to the Office de la protection du consommateur to determine whether the contractor was ever the subject of a complaint.
It's also a good idea to obtain estimates from more than one contractor. When comparing them, consider each contractor's level of experience and skill, as well as their insurance and licences.[2]
At the moment of signing, verify that the preliminary contract or service contract clearly indicates anything you discussed with the contractor, including the budget and timeframe. Do the same for the guarantee contract. Good to know: it's best if your down payment does not exceed $50,000, which is the maximum amount covered by the Guarantee Plan for New Residential Buildings if problems arise.[3]
2. Before moving in
Before taking possession of your new property, you and the contractor must conduct a pre-acceptance inspection. The contractor must provide you with a checklist of elements to verify so you can identify potential defects to fix and set a timeline for completing the work. If you forget this step, you have up to three days after the visit to make a list of desired changes[4].
3. After the move
As the owner of a new home, you are obligated to maintain your property. If, however, you encounter problems or discover building defects, you can file a claim seeking compensation. Visit the Gouvernement of Quebec website to find out which claims are eligible, the procedure to follow when problems occur, and applicable deadlines.
As a general rule, the Guarantee Plan for New Residential Buildings provides protection for one year for poor workmanship that existed but was not apparent during the inspection, such as a plumbing fixture that isn't working properly, three years for repair of latent defects, and five years for faulty design, construction, or production, or the unfavourable nature of the ground.[5] This protection is transferable if you purchase a recently built existing home.
Ready to get started? Rely on qualified real estate professionals to help carry out your project safely and securely.
---
Are you passionate about real estate? Subscribe to the Centris.ca newsletter now.
See also:
Legal hypothecs: Understand them and watch out for them!
12 factors to consider when buying land to build a house
---