January 15, 2018
Residential Sales in Québec Set a New Record in 2017
A new sales record was set on the province's real estate market in 2017. According to the real estate brokers' Centris® provincial database, 82,639 residential transactions were concluded in Québec in 2017, a 6 per cent increase compared to 2016. This was the third consecutive annual increase in sales. The previous record of 80,647 transactions was set in 2007.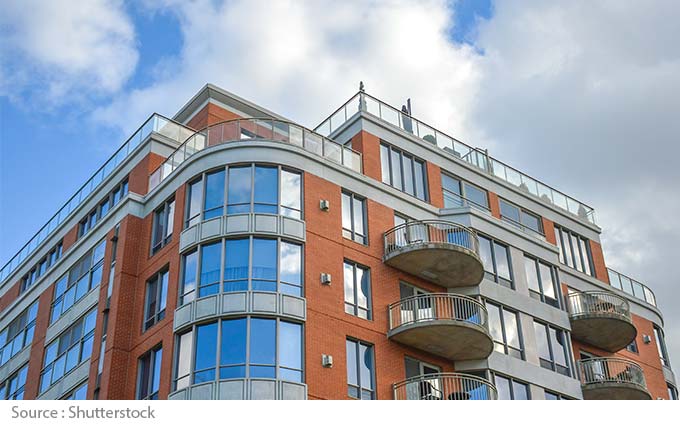 Condominium sales stood out in 2017, as they jumped by 15 per cent. Sales of single-family homes and plexes posted more modest gains of 3 per cent and 4 per cent, respectively.
Among the metropolitan areas, Montréal and Gatineau stood out with respective sales increases of 8 per cent and 6 per cent. Sales grew by 2 per cent in the Québec City and Trois-Rivières metropolitan areas, but fell in Sherbrooke (-1 per cent) and Saguenay (-4 per cent).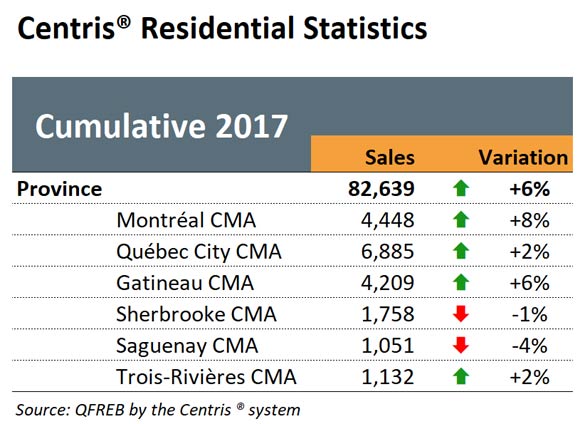 After four years of rather modest increases, median price growth was stronger in 2017 across the province. The median price of all three property categories – single-family homes, condominiums and plexes – increased by 3 per cent to reach $242,500, $230,000 and $380,000, respectively.
Here is the median price of single-family homes in the province's six CMAs in 2017, as well as their variation as compared to 2016:
Montréal: $310,000 (+7%)
Québec City: $250,000 (+1%)
Gatineau: $242,000 (+4%)
Sherbrooke: $206,000 (+4%)
Saguenay: $172,000 (+1%)
Trois-Rivières: $150,000 (+2%)
See also:
2018: Expect Record-Setting Sales in Québec
10 Good Reasons to Work With a Real Estate Broker