July 9, 2018
Residential Sales Increase by 3 Per Cent in June
Québec's real estate market continues to perform well. In June, data from the real estate brokers' Centris provincial database show that sales increased by 3 per cent compared to June of last year.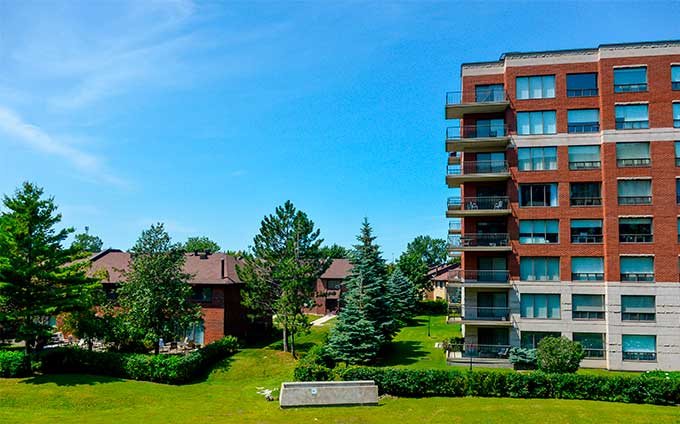 The trend of the last few months continued, as condominiums dominated the market once again. In June, condo sales were up by 7 per cent. Sales of single-family homes – the most popular type of property – grew by 2 per cent while plex sales fell by 4 per cent.
Geographically, most of the province's census metropolitan areas (CMAs) registered an increase in sales. Gatineau posted the largest increase (+28 per cent), followed by Québec City (+4 per cent), as well as Montréal and Sherbrooke (+1 per cent). Sales were unchanged in Trois-Rivières and decreased by 12 per cent in Saguenay.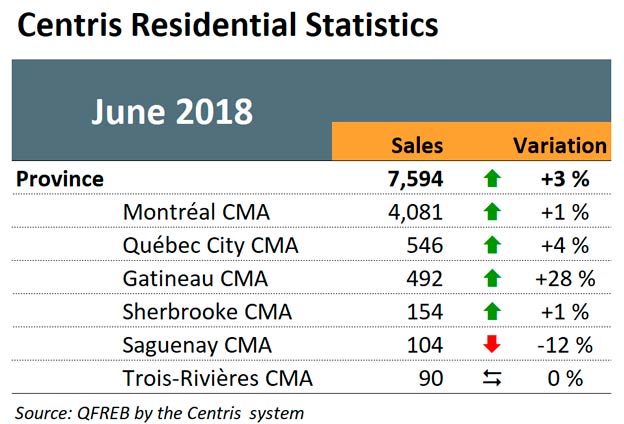 The median price of single-family homes sold across Québec in June stood at $250,000, a 1 per cent increase compared to June 2017. The median price of condominiums stood at $245,000, a 4 per cent increase.
Here is the median price of single-family homes in the province's six CMAs in June 2018, as well as their variation as compared to June of last year:
Montréal: $325,089 (+1%)
Québec City: $255,000 (+1%)
Gatineau: $245,000 (+2%)
Sherbrooke: $213,000 (+7%)
Saguenay: $175,500 (-5%)
Trois-Rivières: $145,000 (-9%)
See also:
Bidding Wars on the Rise in Québec
Inclusions and Exclusions: What You Need to Know