May 31, 2017
Reviewed and Updated Forecasts for 2017
The Québec Federation of Real Estate Boards (QFREB) has revised its forecasts for 2017 significantly upwards. The QFREB, which at the start of the year had predicted a 7 per cent drop in sales in 2017, now anticipates a 2 per cent increase in sales across Québec as compared to 2016 (see table below) with 80,000 transactions on the Centris® system.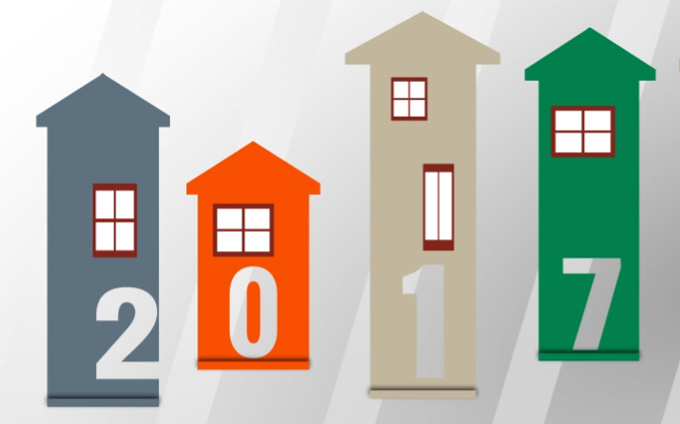 This means that the upturn in the first quarter of the year will continue, although the increases will be somewhat smaller. In the end, 2017 is expected register the best sales result since 2010.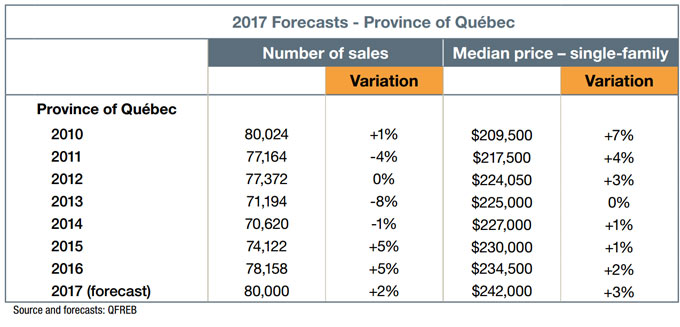 The QFREB is also similarly revising its forecasts for price growth. The median price of a single-family home in Québec is expected to reach $242,000 this year, a 3 per cent increase compared to 2016. This would be the strongest price growth in the last five years.
In its text, the QFREB explains that the strong start to the year and the fact that many key indicators are showing better results than expected led them to revise upwards their 2017 forecasts. More specifically, solid job creation, a considerable increase in net migration and a rebound in consumer confidence are among the elements that are favourable to the resale market. On the other hand, mortgage tightening measures will dampen the enthusiasm of first-time buyers, although the impact will probably be less significant than initially thought. Finally, mortgage rates will change little, and only at the end of the year, so they will not have a significant impact on the resale market in the coming months.
Read the QFREB's Word From the Economist for full details.
See also:
2016 Report: Which Areas Stood Out the Most?
Condominium Resale Prices: Let's Talk Square Feet