May 4, 2018
Sales Jump by 13% in April
Home buyers in Québec were out in full force in April. Data from the real estate brokers' Centris® provincial database indicate that sales jumped by 13% compared to April 2017.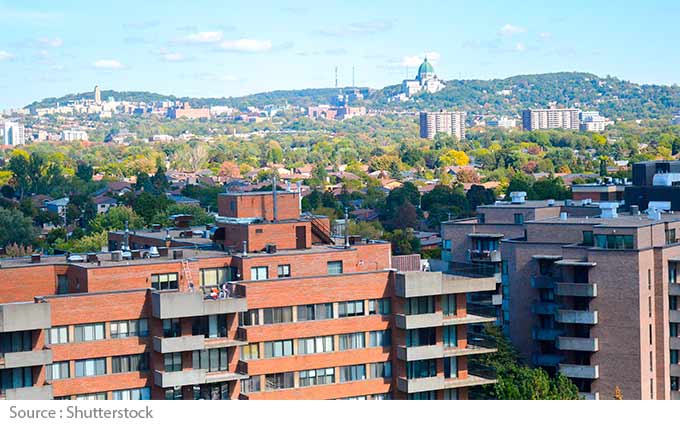 Condominiums continued to dominate the market, as the number of transactions rose by 21%. Sales of single-family homes (+11%) and plexes (+8%) also posted significant increases.
Geographically, all of the province's census metropolitan areas (CMAs) registered substantial increases in sales, with the exception of Sherbrooke (-2%). Saguenay (+47%) led the way, followed by Trois-Rivières (+28%), Québec City (+25%), Gatineau (+17%) and Montréal (+10%).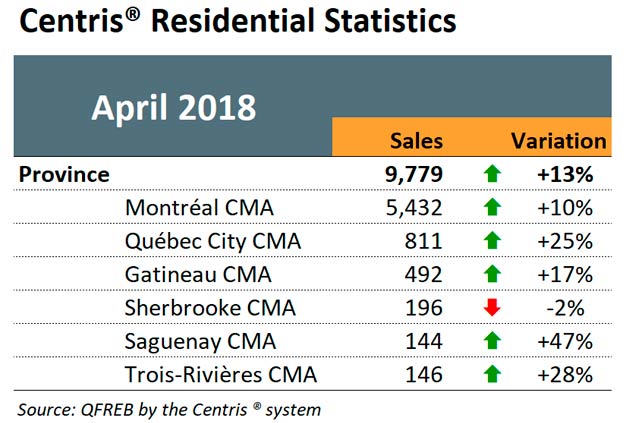 The median price of single-family homes sold across Québec in April stood at $253,000, a 2% increase compared to April 2017. The median price of condominiums increased by 1% to reach $228,000.
Here is the median price of single-family homes in the province's six CMAs in April 2018, as well as their variation as compared to April of last year:
Montréal: $317,000 (+4%)
Québec City: $265,000 (+3%)
Gatineau: $255,000 (+2%)
Sherbrooke: $215,000 (+3%)
Saguenay: $180,000 (+6%)
Trois-Rivières: $147,000 (-6%)
See also:
Record Number of Vacation Properties Sold in 2017
Home Buying: 6 Things That Are Often Overlooked