March 1, 2018
The Largest Increases in 2017
In the February edition of the Word From the Economist, the Québec Federation of Real Estate Boards (QFREB) listed of Québec's top residential real estate markets in 2017.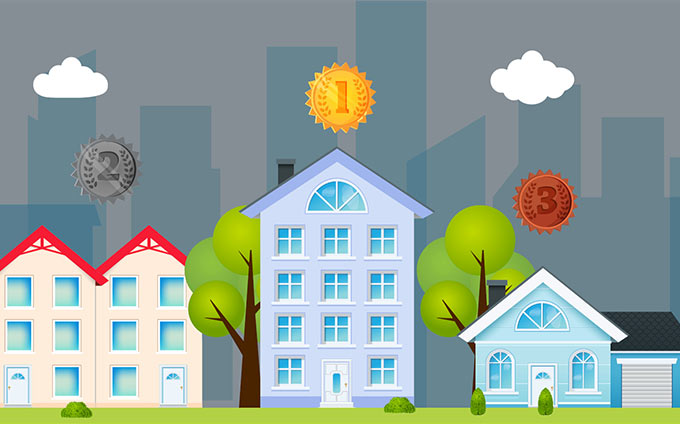 Among the ten municipalities, cities or boroughs that stood out for having the largest increases in residential sales in 2017, six areas actually set a new sales record. These six areas are the municipalities of Chelsea (+47 per cent), Les Cèdres (+46 per cent), Saint-Joseph-du-Lac (+45 per cent), Morin-Heights (+34 per cent), the City of Mont-Tremblant (+31 per cent) and the Duvernay area of Laval (+26 per cent). It is interesting to note that none of these areas were on this list in 2016.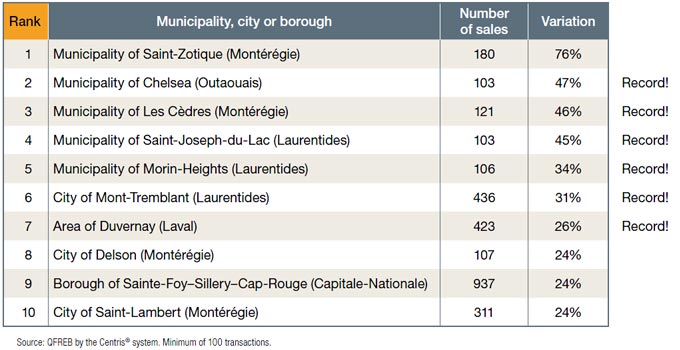 As for the largest increases in median price, while the Montréal area is well represented, the areas of Laurentides and Montérégie – which are known for their resort features – also figure prominently.



Despite these rather dramatic price increases in certain areas, it is important to remember that, for the province as a whole, the median price of single-family homes, condominiums and plexes registered a more moderate increase of 3 per cent.
Read the Word From the Economist to learn more about the overall portrait of the province's real estate market in 2017.
See also:
First-Time Buyers: Avoid These Mistakes!
Real Estate Brokers: Your Ally in a Transaction