January 5, 2021
The Real Estate Market Ended the Year on a High Note!
The year 2020 has broken many records in terms of real estate transactions in Quebec. The month of December closed the year on a strong note as 9,014 sales were concluded across the province, a 39 per cent increase compared to December of last year.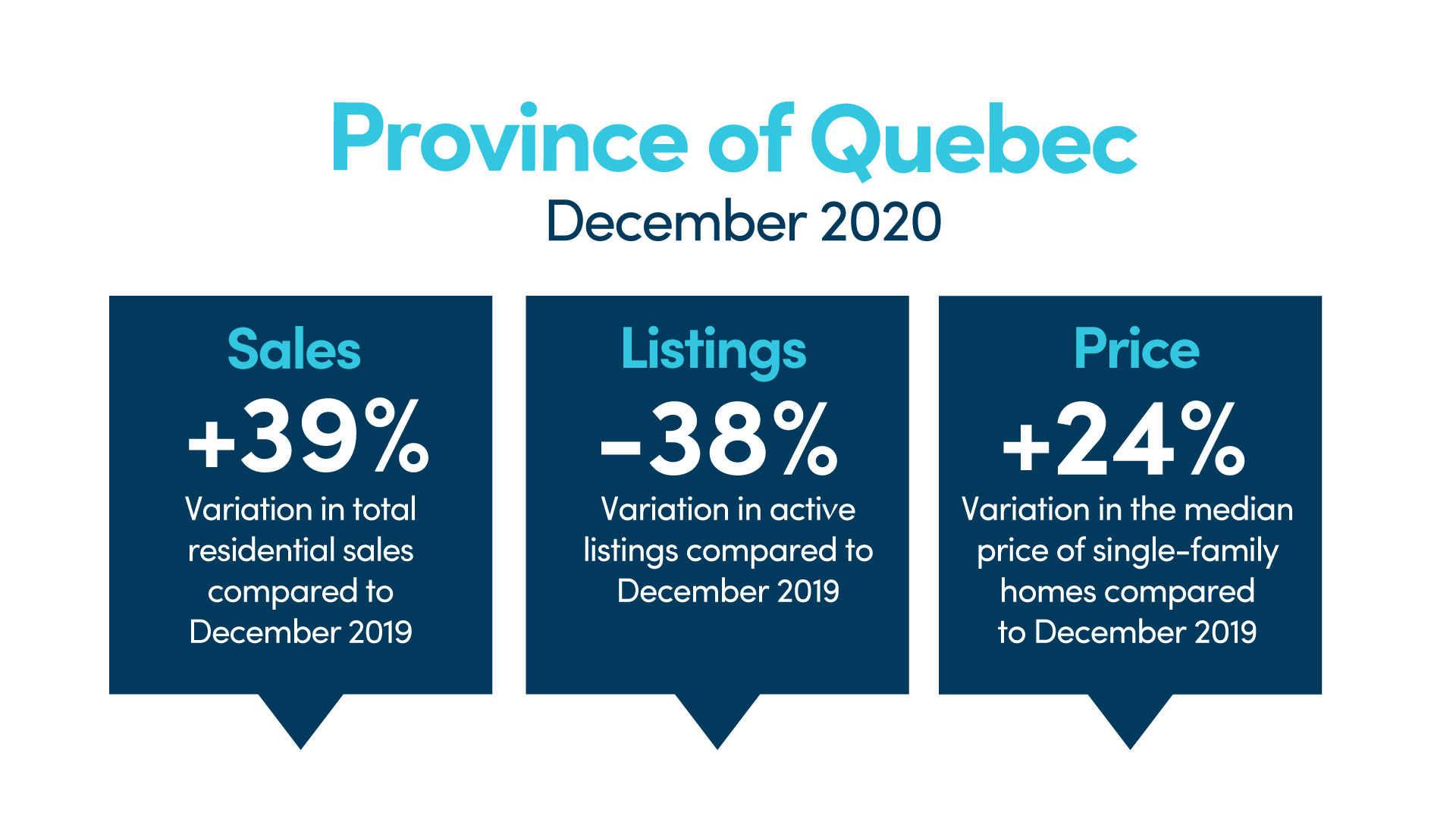 The number of properties for sale fell by 38 per cent while the number of new listings rose by 16 per cent in December.
Finally, the median price of single-family homes jumped by 24 per cent to reach $330,000.
Here is the median price of single-family homes in the province's six CMAs in December 2020, as well as their variation as compared to December of 2019.
Montreal: $430,000 (+21 per cent)

Gatineau: $329,900 (+23 per cent)

Quebec City: $283,000 (+11 per cent)

Sherbrooke: $265,000 (+25 per cent)

Trois-Rivières: $224,500 (+34 per cent)

Saguenay: $197,500 (+14 per cent)
Click here for more statistics.
See also: