June 6, 2018
The Real Estate Market Remained Very Active in May
The real estate market continued its momentum in May. Data from the real estate brokers' Centris provincial database show that sales across Québec increased by 2% compared to May of last year.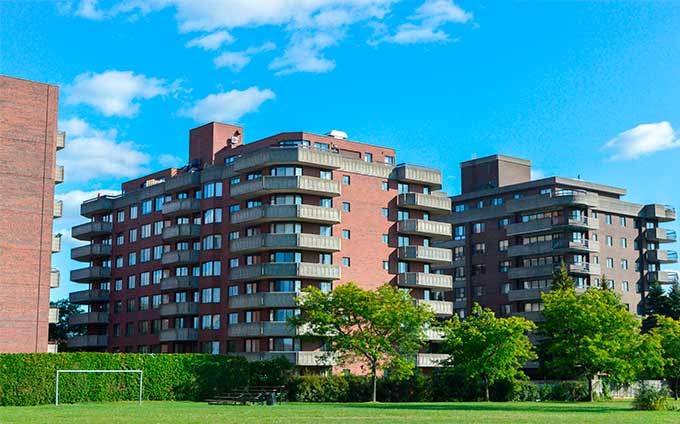 As has been the case for several months now, condominiums were favoured by buyers as sales of this property category jumped by 13%. Plex sales also held strong (+6%) while, in contrast, single-family home sales fell by 2%.
Geographically, all of the province's census metropolitan areas (CMAs) registered an increase in sales, with the exception of Québec City (-7%). Sherbrooke posted the largest increase in sales (+27%), followed by Trois-Rivières (+6%), Gatineau (+5%) as well as Montréal and Saguenay (+1%).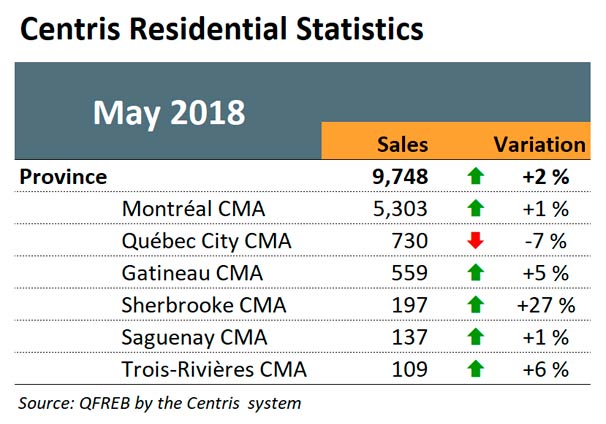 The median price of single-family homes sold across Québec in May stood at $257,500, a 3% increase compared to May of last year. The median price of condominiums increased by 4% to reach $238,000.
Here is the median price of single-family homes in the province's six CMAs in May 2018, as well as their variation as compared to May of last year:
Montréal: $325,000 (+3%)
Gatineau: $274,500 (+10%)
Québec City: $258,000 (-2%)
Sherbrooke: $220,250 (+7%)
Saguenay: $190,000 (+1%)
Trois-Rivières: $156,000 (+15%)
See also:
Bidding Wars on the Rise in Québec
Real Estate Brokers: Your Ally in a Transaction