June 22, 2017
Where are the Least Expensive Single-Family Homes?
Even though property prices have been increasingly steadily for several years now, it is still possible to find affordable single-family homes in Québec.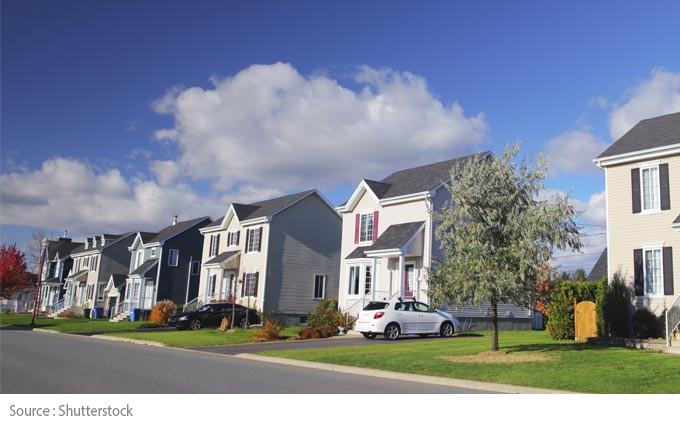 The table below shows the municipalities or boroughs that have the lowest median price for single-family homes in the different administrative regions of the province. This analysis is based on transactions registered in the Centris® system in 2016.
Among the most affordable areas, it is not surprising that the Montréal Administration Region will cost you the most ($324,000) while the cheapest homes can be found in the Gaspésie/Îles-de-la-Madeleine Administrative Region ($79,750).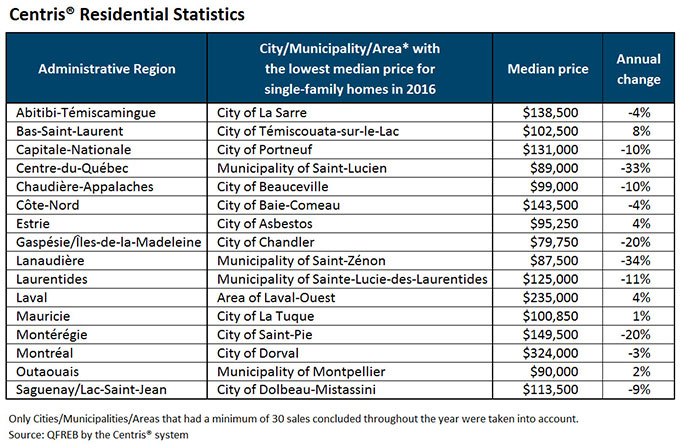 See also:
Where are the Most Expensive Single-Family Homes?
Condominium Resale Prices: Let's Talk Square Feet