December 7, 2015
Your Broker and the Art of Negotiation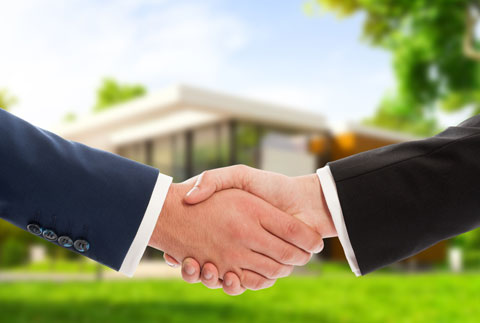 By its very nature, a real estate transaction brings together two parties who have diametrically opposed objectives: a seller who wants as much money as possible for their property and a buyer who wants to pay as little as possible for this same property. How do these individuals manage to reach common ground in order to conclude a transaction? In most cases, it is thanks to the negotiating skills of the real estate brokers involved.
The negotiation process leading to the purchase or sale of a home can be tense and stressful. After all, very large sums of money are at stake. This is why it's important to obtain the help of a real estate broker, as negotiating is an integral part of their work.
Here's how a broker can help you when the time comes to negotiate:
Understanding the market
Because brokers have access to advanced tools, they have an excellent knowledge of the real estate market in your area. They are therefore able to properly assess the fair value of a property. If the asking price for a property is not consistent with the current market reality, a broker can provide examples of recent transactions for comparable properties to support their claim. This access to the history of sold properties is one of the main advantages offered by a real estate broker. They are well aware of current market conditions and they know how much leeway there is when negotiating the price. Each property has its "rock bottom price" and its "ceiling price", and a broker can identify them based on the characteristics of each home.
Emotional detachment
Because your real estate broker is not buying or selling their own home, they are emotionally detached from the transaction. This is a good thing, since the purchase or sale of a home is highly emotional. For example, you may not enjoy the particular charm of the purple walls in the living room, but telling this to the sellers may irritate them to the point of dropping the transaction. Your broker will find the right words to say and, more importantly, will propose the compromises that are necessary to reach an agreement.
Creativity
If the parties are unable to agree on a price, it is sometimes necessary to think outside the box to complete a transaction. This is when the broker's creativity and expertise come into play. Other elements may help resolve the impasse, such as the addition of a piece of furniture or an appliance in the price, an agreement by the seller to perform specific renovations, or even a change in the occupancy date. The broker's experience in negotiating becomes so vital at these crucial times.
As you can see, well-conducted negotiations often make the difference between a failed transaction and a successful transaction. Don't make the mistake of doing without the expertise of a real estate broker to negotiate the purchase or sale of your next home!