September 7, 2021
Voice assistant
Controlling your home through voice commands is now possible. Thanks to voice assistants—via a smartphone or a connected home automation system—our lifestyle and consumption habits are becoming increasingly interactive.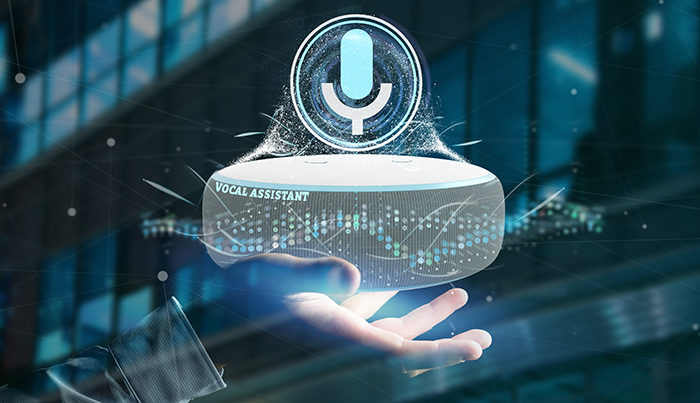 What is a voice assistant?
A voice assistant is an artificial intelligence-based device that looks like a small case with a design that is easy to integrate into any decor. The voice assistant responds to your verbal commands and can make your connected devices (home automation system) perform a number of tasks, even when you're not at home. A voice assistant makes your daily routine faster and more efficient. Here are a few examples of what a voice assistant can do:
Manage lighting, heating and air conditioning

Open and close shutters; turn thermostats and alarms on and off

Start a playlist; choose music

Create an agenda reminder

Book plane and train tickets

Provide weather forecasts and traffic conditions

Create a shopping list
More than just a virtual secretary, the voice assistant "learns" and adapts its responses based on your preferences and tastes.
Currently, three artificial intelligence giants share the voice-activated virtual assistant market: Google, Apple and Amazon. Google Home offers Google Assistant, Amazon Echo works with the Alexa virtual assistant, and Apple HomePod has the Siri virtual assistant.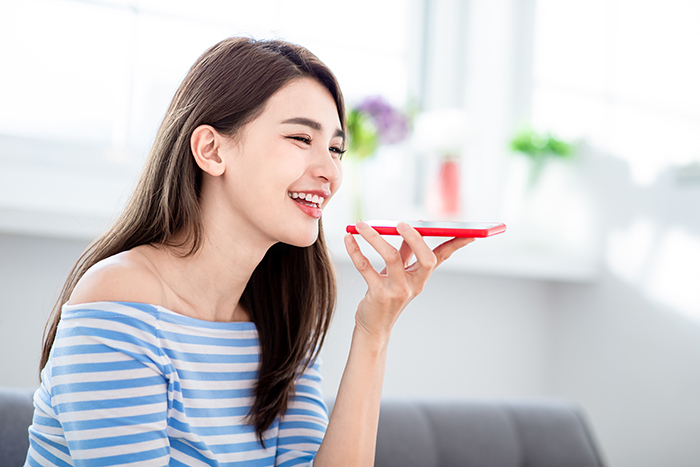 How does a voice assistant work?
You need Wi-Fi for smart speakers to work, whether on a smartphone or from the network that compatible devices are connected to. A microphone is also required for making verbal requests, a speaker for responding, and a verbal assistant (artificial intelligence) for analyzing and understanding the requests sent to it. To activate the microphone when addressing a virtual assistant, the request must always start with the "wake words" (different for each provider): "OK Google" or "Hey Google," "Alexa," or "Hey Siri." A light will come on when the device is active. Remember that for the virtual assistant to control connected devices in a home, the devices must be compatible with it.
How to choose your virtual assistant
Major speaker brands are constantly developing the features of their voice assistants to boost their capabilities. Before investing in this device, make sure you can test the acoustic measurements (power, frequency response, impulse response, harmonic distortion, etc.) of the device in a connected environment. Find out how close you need to be for vocal commands to work. When choosing the right model for you, it is essential to consider compatibility with your current devices and services.
Studies* on this subject show that in the near future, daily use of a voice assistant will become increasingly common around the world—not only for home automation services, but also for consumer purchases and even bank account management.
* Source: Toluna and Capgemini.
---
Are you passionate about real estate? Subscribe to the Centris.ca newsletter now.
See also:
Smart Home Devices to Simplify Everyday Life
Why invest in a surveillance system?