June 8, 2017
10 Tips for a Successful Move
Moving can be a stressful experience. For a move to be successful, you need good advice and even better organizational skills. Here are 10 tips to help you out.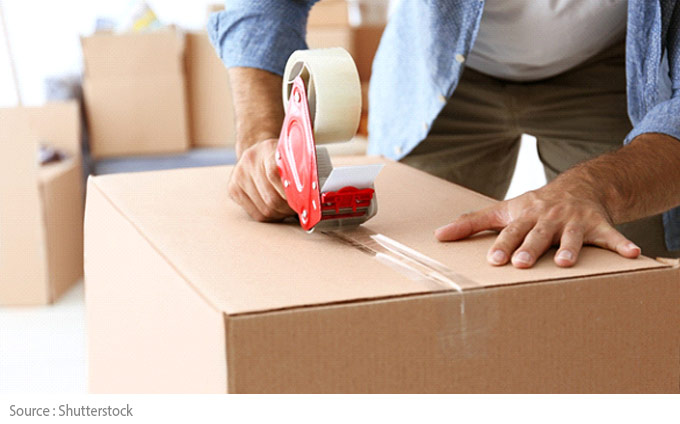 1. Plan ahead
Start your countdown several weeks, if not several months, in advance by creating a list of all the tasks you will need to accomplish as part of your move. It's important that you know the date of your move, reserve your mover and assess the amount of time it will take to sort, store and pack your items. Don't forget that you will also need to notify companies of your change of address.
2. Get several quotes
Are you using the services of a mover? Get several quotes and, if possible, get them at least two months in advance. When deciding on a company, rely on references and word-of-mouth. There's nothing like prior good experiences to make you feel secure in your choice. Do not hesitate to ask your real estate broker, who can also refer you to reputable companies.
3. Call on your family and friends
Even if you've decided to use a mover, notify your family and friends early. You will definitely need a helping hand in sorting through, washing or transporting certain things. And if you're not hiring a mover, this help will be all the more valuable.
4. Sort and throw away
Moving is a great time to declutter! Take advantage of this opportunity to sort through your belongings and throw things away if necessary. If some items can still be used, why not give them to people you know or sell them. Don't forget that not everything should be thrown into a garbage bag. Try to be environmentally friendly when getting rid of your things.
5. Assess your needs
With or without movers, you will need cardboard boxes, bubble wrap, blankets, tape, labels, markers, etc. To be fully prepared, make a list and assess what you will need.
6. Reserve a truck
If you're moving yourself, be sure to reserve a truck well in advance so that one is available on your moving day. Make sure your truck is long enough to fit all of the furniture and boxes that you will be moving.
7. Pack your items carefully
Before packaging valuable or fragile items, take pictures for insurance purposes. When packing dishes, use newspaper, bubble wrap or clothes to protect them. Blankets can be used to pack fragile furniture or appliances. For clothes, consider placing them in clean garbage bags so that you don't have to wash them all when you arrive at your new home.
8. Label your items
Once boxes have been closed with tape, use a colour code to identify them easily when unpacking. This will be helpful for the movers and will save you time. Also consider placing small screws and similar items into baggies, indicating the object to which they belong.
9. Accessing your new home
Before moving, verify the entranceway to your future home. See if there are stairs or elevators. If possible, try to reserve an elevator. Free up the passageways and entrances to the building or the home, and remove the door if necessary. Also, plan a location to park your car.
10. The little things
Are you moving soon? Be courteous and notify your future neighbours that there may be some inconveniences on that day. Whether you're using movers or your friends, create a plan and use colour codes for all of the rooms. And finally, a successful move also means showing your appreciation by offering snacks and cold drinks.
With proper planning, you will significantly reduce the risks of problems on the big day!
See also:
Moving? Be Sure to Think of Your Pets