September 13, 2022
15 high-impact design ideas under $100
You shouldn't have to spend a lot to make your space look great. There are lots of ways to spruce up your digs on a dime.

Here are 15 decor tips that cost less than $100 to take your home from humdrum to hoo-ha!
A little paint goes a long way
A simple and inexpensive way to switch up your decor is a can of paint or two, or three! Transformation guaranteed.
For the colourfully audacious: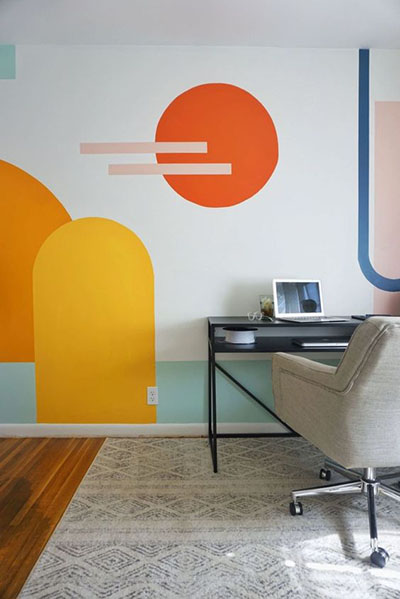 For neutrals that are anything but boring: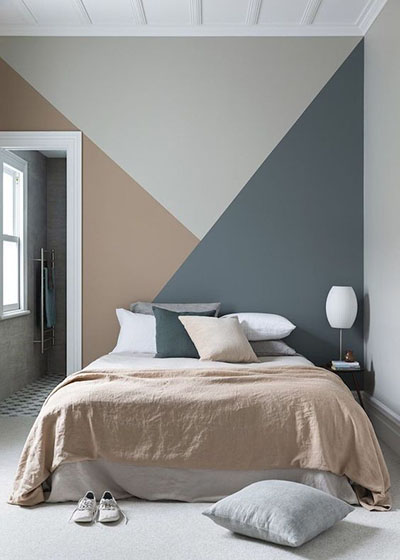 For a simple yet vibrant wall treatment: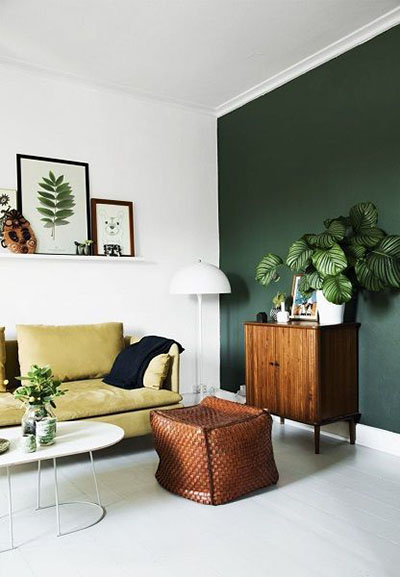 Cool closet doors
Closet doors are tricky, decor-wise. Lend interest to this basic element with a twist for under $100.
For DIY door ideas: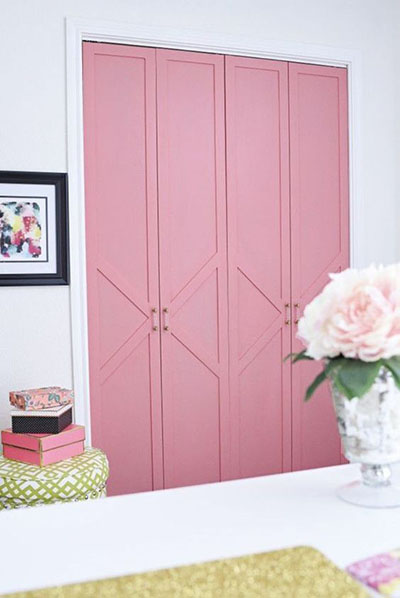 For sliding barn doors: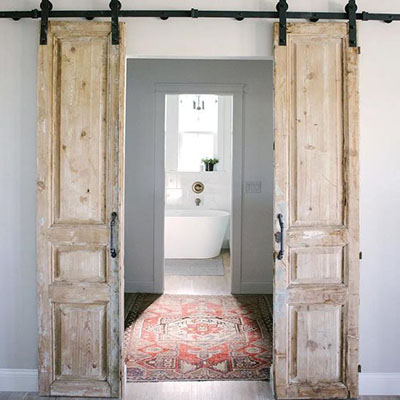 For a retro, beachy look: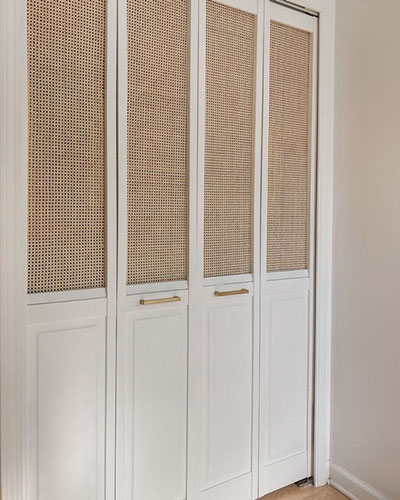 Plants
Plants are not only affordable but also a great way to brighten and enliven your space. Plants complement any decor. Consider a plant wall for quick, a vibrant, original look.
For cheap bohemian decor: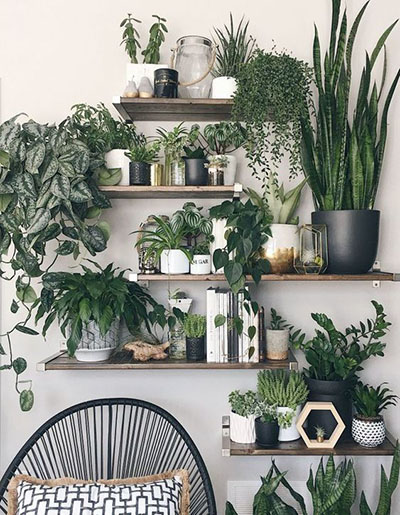 For a trendy space: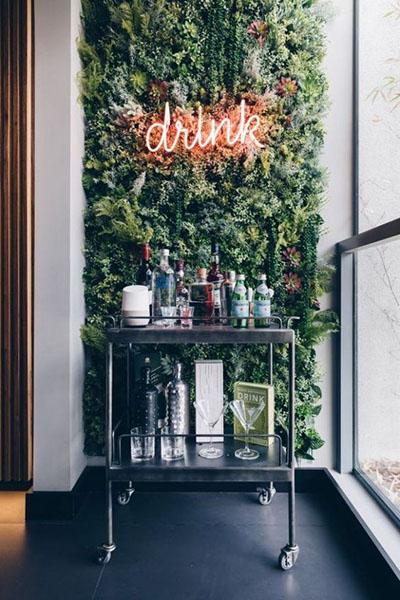 For cheap country-style chic decor:
You can personalize a small apartment without breaking the bank. Check out our article 6 budget-friendly tips for apartment decor.
A little goes a long way
Just a few well-chosen pieces are all it takes. Keep it simple and stick to the things you love whether for their looks or because they mean something to you personally. No need to spend too much. Go retro chic with old family knick-knacks.
Hang interesting baskets or plates on your walls: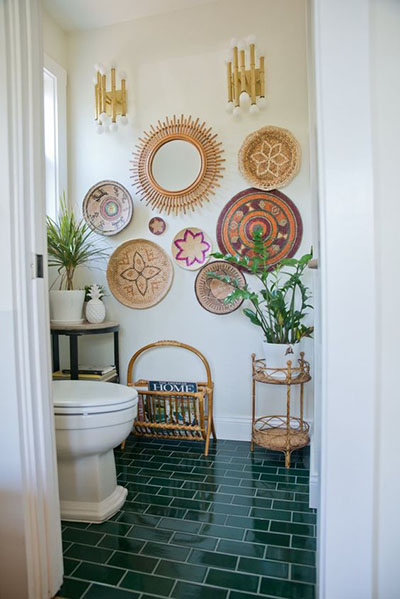 Mix and match paintings, lithographs, posters and records: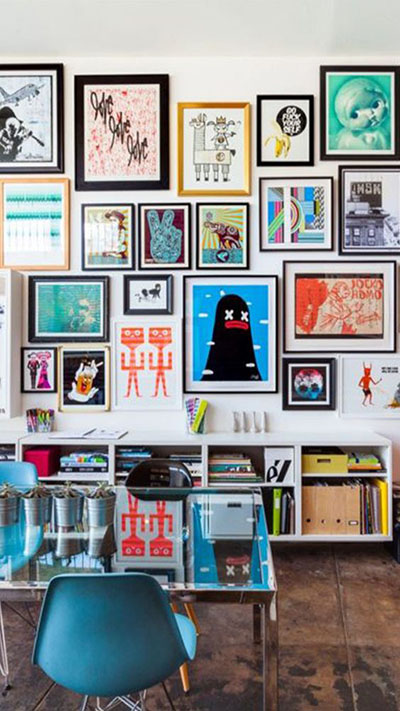 Leaves and light: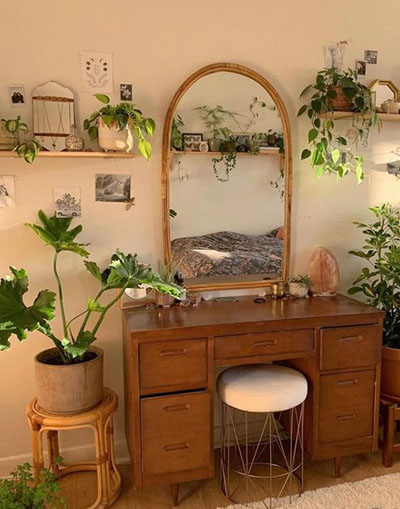 For inexpensive decor that creates maximum impact, we rarely think about walls. Check out our article Wall decor: 20 trendy tips.
A contemporary look for less
Accessorize your interiors with unique pieces.
An arch mirror: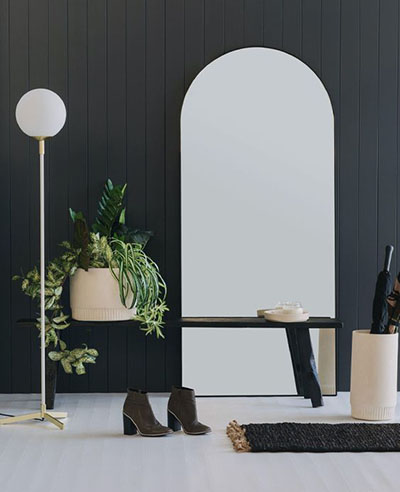 Try a macramé wall hanging: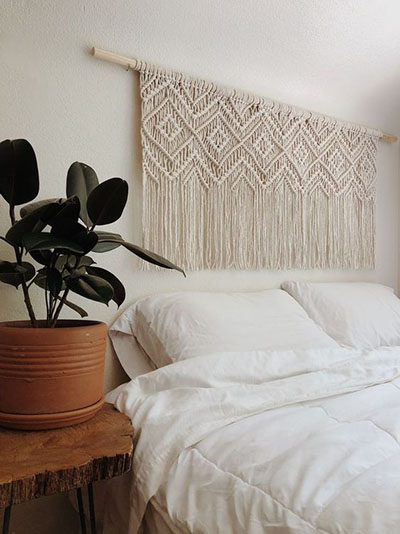 Vertical storage: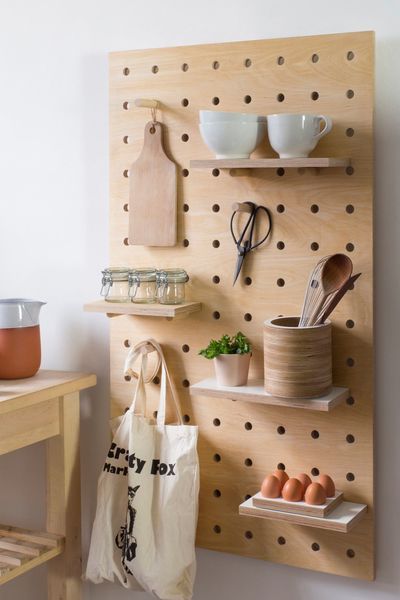 If you're thinking of restyling your bathroom, read our article on bathroom decoration revamp ideas.
Parting thoughts:
Garage sales, family basements, second-hand sales apps and thrift stores are a treasure trove for interior decor aficionados. Keep an eye out for special finds.

Modify them any way you like to suit your style. Nothing beats a custom-made piece for a decor that's uniquely yours.