June 18, 2018
4 Reasons to Use Polished Concrete in a Bathroom
Polished concrete allows you to decorate a bathroom with style. Not only is it a seamless material, it is also a smooth, durable and popular option.
1. Polished concrete is stylish
Among the many benefits of polished concrete, its appearance is surely at the top of the list. Because the surface does not have joints, it provides a smooth, clean and sober design. Original creations can personalize polished concrete, as there's a full range of shades and finishes available. In addition, it adapts to all types of interiors: contemporary, industrial, zen or classic, on the floor or on the wall.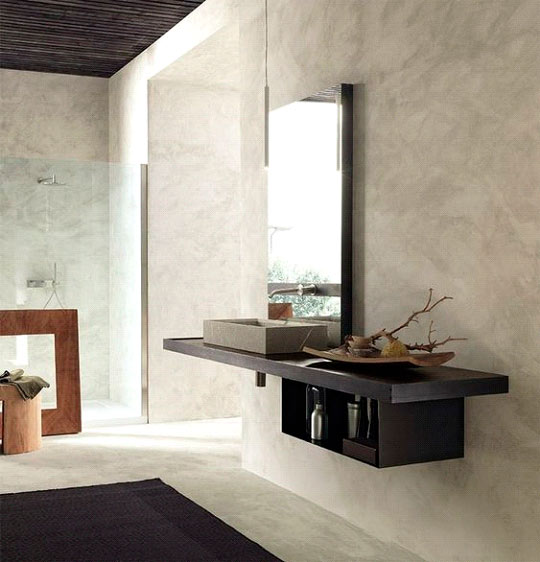 Source: https://fr.pinterest.com/source/designmag.fr/
2. Polished concrete is waterproof
Thanks to a special treatment, polished concrete, a mineral and porous material, becomes completely water-repellent. Once installed, it is treated so that water cannot seep in. However, it's important to have polished concrete installed by an experienced professional. Due to its composition – silica and quartz cement, varnish and wax coating – polished concrete is a flexible material and highly resistant to impacts and abrasions.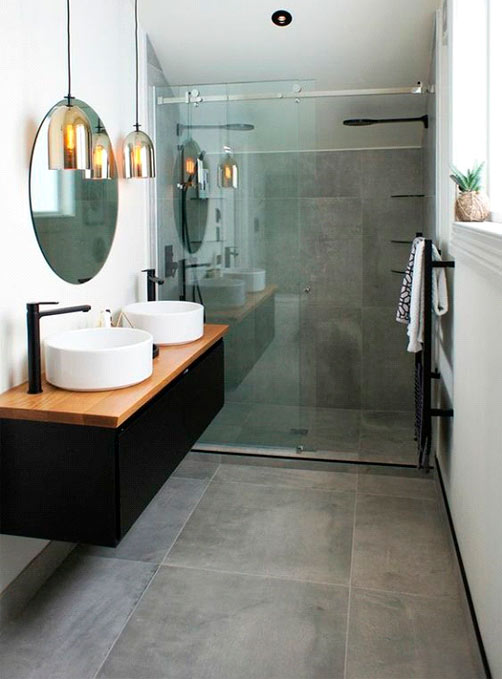 Source: https://fr.pinterest.com/source/designmag.fr/
3. Polished concrete is environmentally friendly
Polished concrete is composed of lime, sand, water, resin and natural pigments. Its composition and durability make it a very environmentally friendly option. In addition, it is naturally resistant to mould and bacteria that can gradually degrade coatings. You can also use water-repellent treatments with non-toxic waxes and varnishes.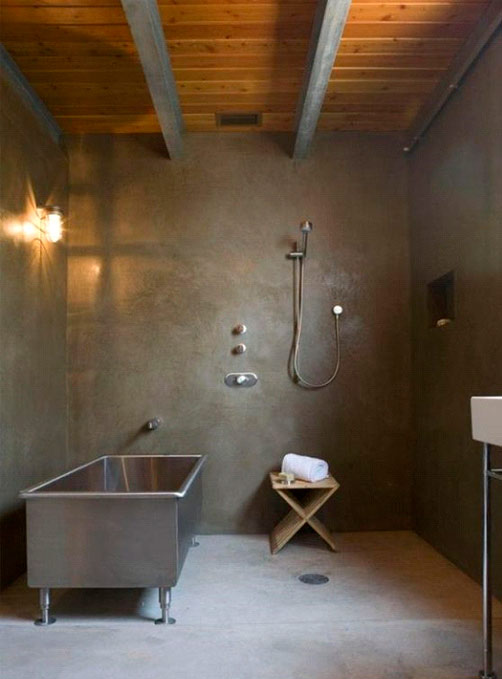 Source: https://fr.pinterest.com/homelisty/
4. Polished concrete is easy to maintain
No more tedious cleaning of bathroom joints! Thanks to its smooth surface, polished concrete does not require much maintenance. In fact, a mop is all you need. Simply clean the surface, whether it's a floor or a wall, with Marseille soap and avoid all abrasive products such as bleach. To keep your surface well protected, polish it about twice a year with a non-toxic wax. This will also help keep it resistant and maintain a smooth appearance.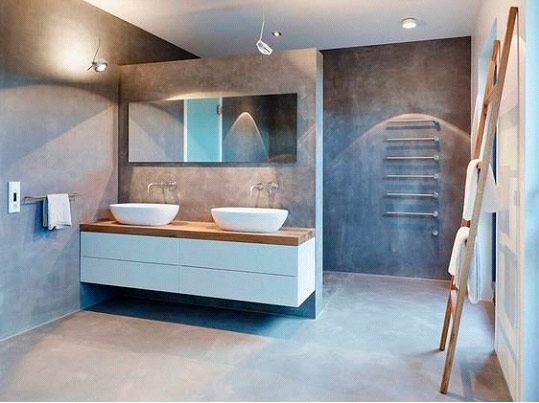 Source: https://fr.pinterest.com/source/deavita.fr/
See also:
5 Key Rules for an Ideal Bathroom Layout
Small Living Room: Smart Ways to Maximize Space