February 12, 2019
4 Ways To Rethink Your Underused Rooms
The fact that a room is called a dining room or laundry room does not mean that needs to be its sole purpose. There is a cure for wasted space in our homes: rethink your rooms! Here are some ideas for repurposing your underused spaces at home.
1. Turn a small bedroom into a closet or extra bathroom
If you have a bedroom so tiny that it's barely usable as such, consider getting a sofa bed and converting this bedroom into an amazing closet. You can even call in a closet organizing company to help set up your new closet with shoe racks, sweater shelves, rods at varying heights and drawers.
If you have a little more money to invest and could use an extra bathroom, a too-small bedroom makes for a good, efficient bathroom – especially if it's located next to another bathroom, where the plumbing already exists.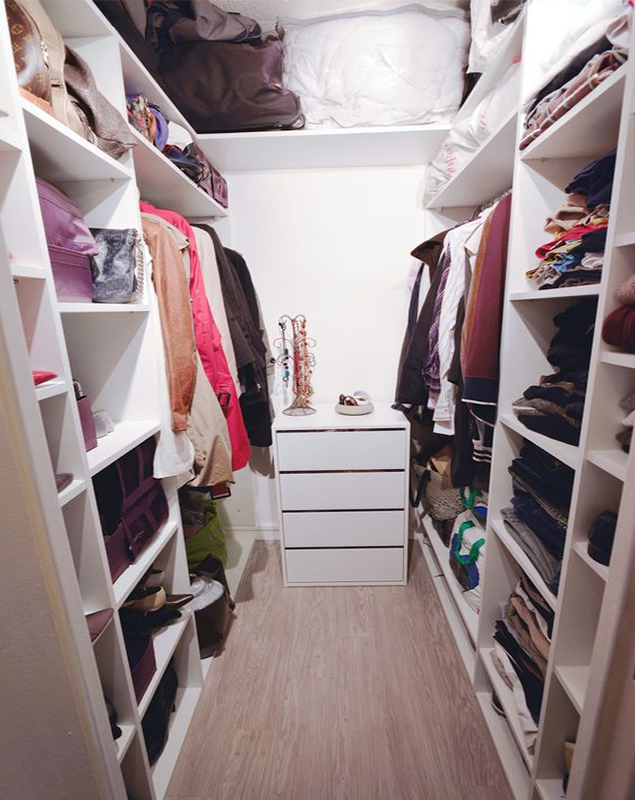 Source : https://www.pinterest.fr/pin/568579521699293068/
2. Use a wide hallway or under-stairs space as a study or storage area
Even if every proper room in your home is spoken for and being used, you might still be able to find underutilized spaces that you can arrange more efficiently in order to squeeze maximum use out of those square feet. Common culprits are very wide hallways and spaces under the stairs, both of which make excellent spots for custom built storage cabinets or desks.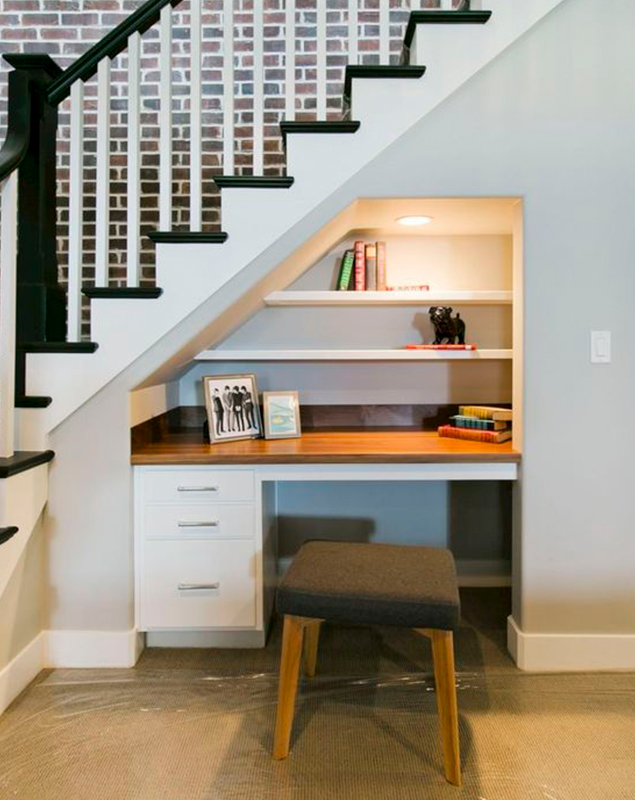 Source: https://www.pinterest.fr/pin/663084745114342869/
3. Transform your dining room into an office or game room
One of the most popular room conversions is changing a formal dining room into an office. Many people work from home nowadays, which can generate papers, files and bills galore. Kids also need a study area for homework and school projects. Many families find that an ideal solution is to have one room with well-arranged desks, lighting, seating, monitors and office supplies.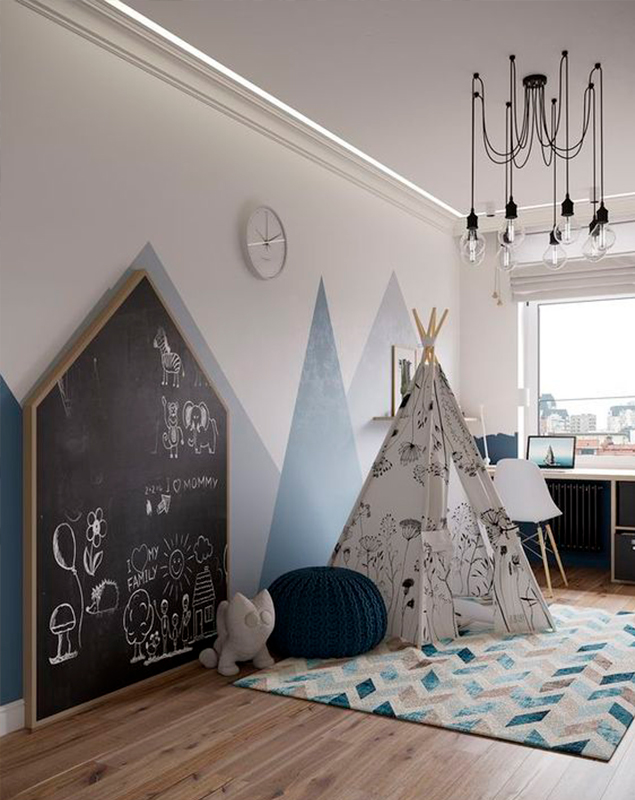 Source: https://www.pinterest.fr/pin/421931058837932417/
4. Turn your basement or laundry room into a mudroom
Basements often have entry doors to the exterior of the home. This makes them the ideal site for a tiled mudroom, with racks and shelves for stashing muddy and wet shoes and boots, coats, umbrellas and even sports gear. The same goes for oversized laundry rooms – if you have oodles of extra space, why not transform it into a mudroom/laundry room combo?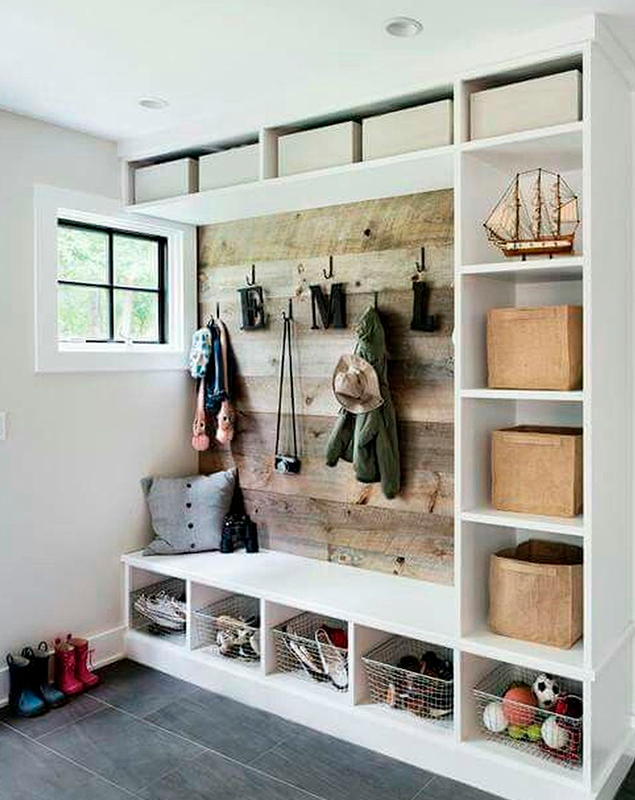 Source: https://roomaholic.com/1733/115-best-mudroom-organization-ideas/07-best-mudroom-organization-ideas#main
See also:
5 Things to Look for in an Electric Fireplace
Mixing Neutral Colours in Home Decor
5 Ways to Make the Most of a Small Kitchen