February 22, 2016
5 Decorating Rules that can Easily be Broken
Sticking to the standard decorating rules won't always give you the "wow" effect you're looking for. Here are five decorating rules you can easily break and still achieve amazing results!
1. Small rooms should be painted in light colours.
Skeptics say that deviating from this rule will leave you with a permanent feeling of claustrophobia, as dark colours are believed to make a room look smaller. But what if the effect was a happy one? What if a small office was transformed into a warm and cozy space? Neutral and dark colours provide a comfortable feeling that quickly makes you forget the small size of a room. However, what you really need to avoid in small rooms that are painted a dark colour are massive pieces of furniture.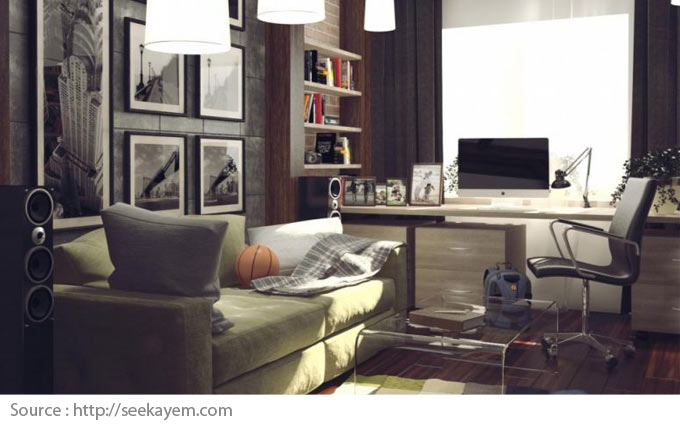 2. Tiles and ceramic should be kept to the bathroom or kitchen.
While it's true that tiles are convenient for easily maintaining high-splash areas, their advantages go well beyond the practical. Their colour, texture and finish can create a dramatic and original accent wall in any bedroom or living room. Moreover, there are so many varieties available that it's impossible not to find something that suits your tastes.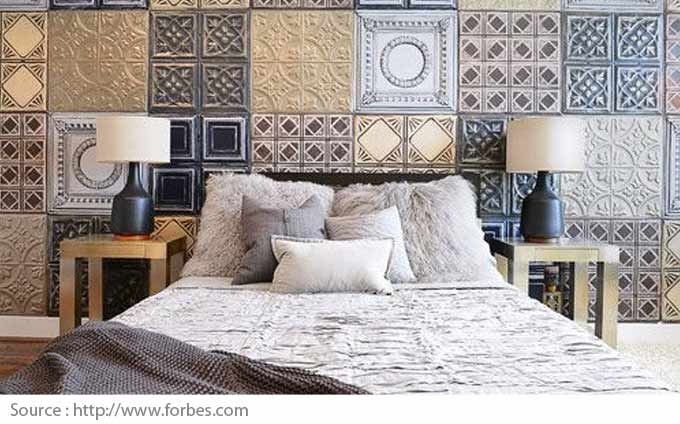 3. A bedroom should be decorated simply.
On the contrary! It is quite possible to liven-up the decor in your bedroom without compromising the quality of your sleep. Bright curtains, cute pillows, interesting bedside tables, chairs with bright fabrics… not to mention the beautiful, multi-coloured duvet covers that are now available. We bet that waking up in the morning will be a real pleasure!
4. All your furniture pieces should match.
This is the look you achieve when you appear to have bought everything in bulk directly from the catalogue… Instead, why not use varied furniture pieces that complement each other to add a certain vitality to your decor? After all, that's what we want when decorating our home, right? Rooms that come alive and evolve with the house and with your needs! Nobody wants to live in the pages of a catalogue…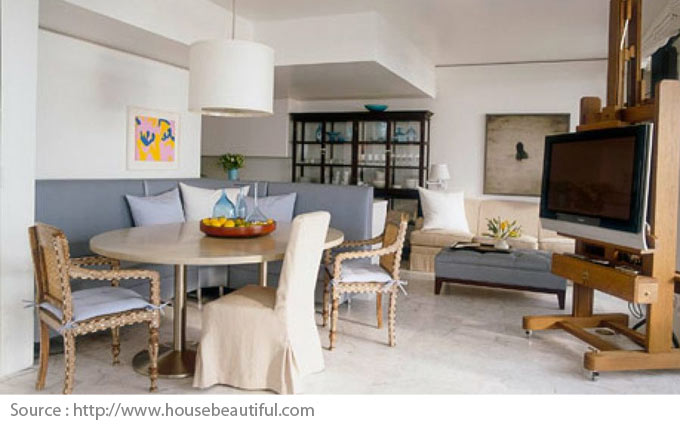 5. Try to choose a decor that is timeless.
"Will you still like this colour in ten years?" is often a question we ask ourselves when making a decorating choice. Nowadays, we can answer this question with "It doesn't matter!" Our tastes change in the span of a decade, and our needs evolve as well. Getting a "wow" effect today is much better than getting a simple "ok" for ten long years…