August 29, 2018
5 Dramatic Front Door Trends
Gone are the days when your front door was just a generic entryway to your home. Front doors are now a statement piece. If you want a little inspiration for upgrading your home's exterior, check out the following examples of show-stopping front doors.
Bold colour
Adding a bold colour to your existing door is an excellent way to bring a little pizzazz to your home's exterior. Choose a bright colour that matches the flowers in your front yard or that can be seen from the roadway.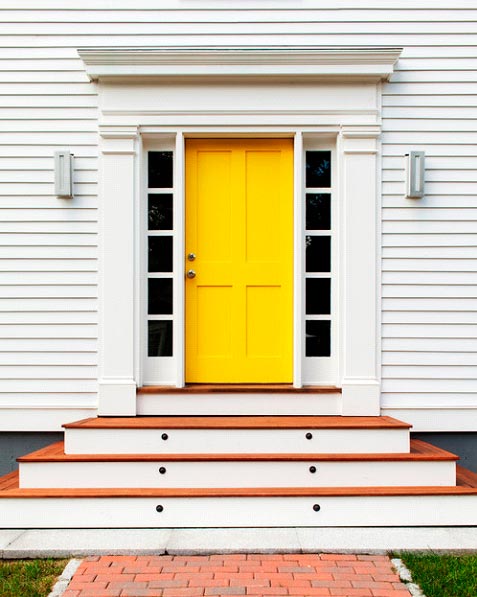 Source : LDa Architecture & Interiors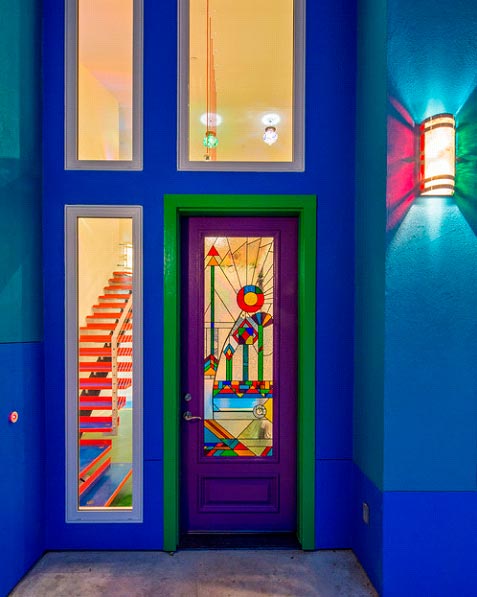 Source : Blue Horse Building & Design
Colour matching
To take your home's exterior to the next level, consider matching the elements around your front door to the new colour of your door. Paint your mail slot, add a matching rocking chair or adorn your front stoop with festive accessories. Think of your front door as an opportunity to create a decorative scene, with the door as the focal point.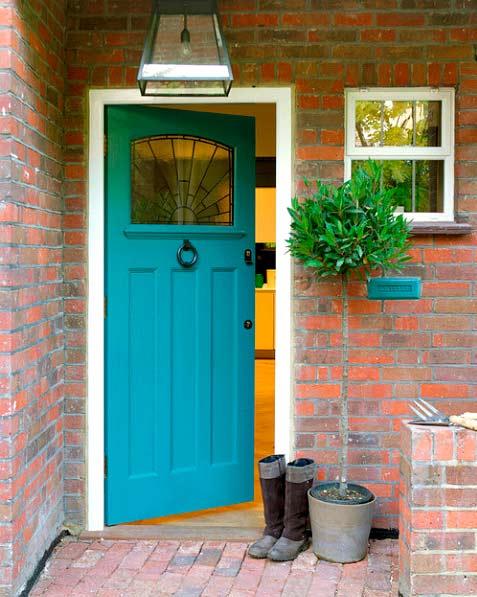 Source: Hannah Brown
Decorative inlay
Another stylish option some homeowners use to accentuate their entrance is to choose doors with decorative inlays. Instead of a simple, unadorned door, opt for one that has detailed touches.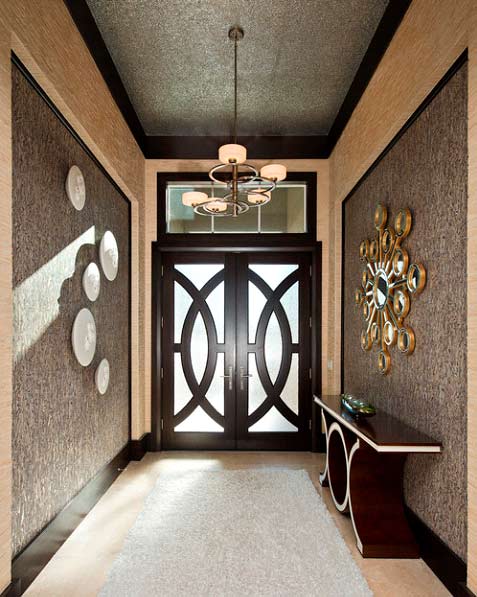 Source: Z Interior Decorations Inc.
Doorway architecture accents
If you don't want to change your front door, consider adding architectural details to the area around your door. A small balcony or columns can add a distinct "wow" factor to your home. Be sure to follow all building codes if required.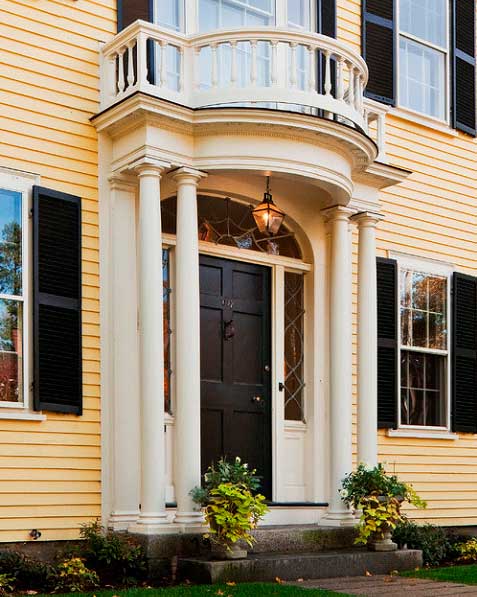 Source: Torrey Architecture, Inc.
Window accents
Another option is to add accent windows to either side of your front door. Frosted glass windows give you plenty of privacy, or opt for windows with shutters that match your home's exterior trim.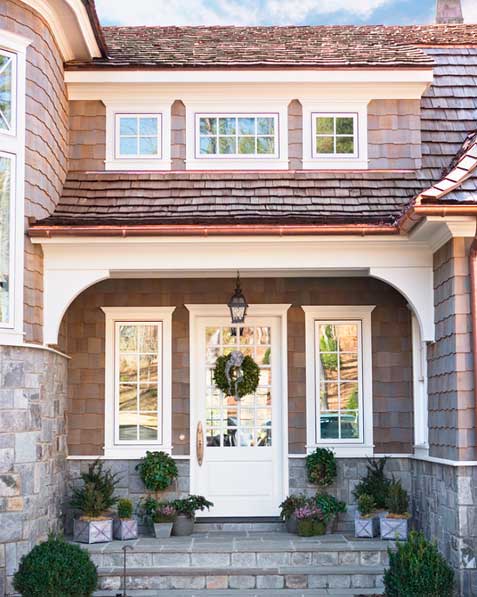 Source: Linda McDougald Design
These are just some of the options available. Explore the possibilities and choose a front door that matches your personality.
See also:
Outdoor Furniture: Choosing the Best Material