April 19, 2018
5 Inexpensive Master Bedroom Decorating Ideas
Here are 5 ideas for decorating your master bedroom on a budget:
1. Perfect the room with prints
Bare walls give a room a cold, stark appearance, so add some framed prints. You can purchase these in a variety of price points from your local department, discount or specialty stores. If that's still beyond your budget, cut some floral or fashion images from your favourite magazines and put them in dollar store frames that you hang in groupings on the wall.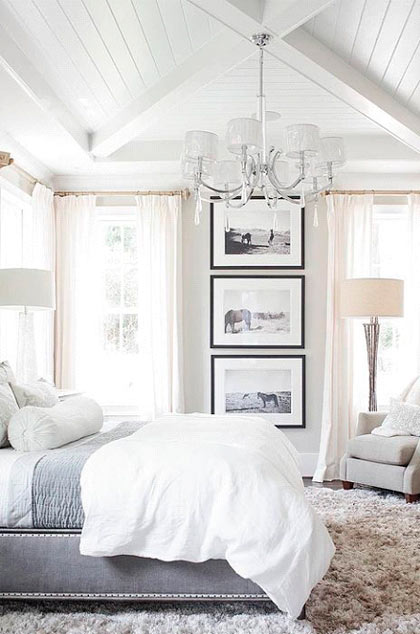 https://www.pinterest.fr/pin/373095150365746868/
2. Choose an accent colour
If you have a bedroom in mostly neutral tones, choose one colour and inject some pizzazz with a variety of accessories. Whether it's red, yellow, orange or blue, add a few pillows, some curtains or a blanket at the foot of the bed in your chosen colour. It will give your bedroom that personal touch to make you more comfortable.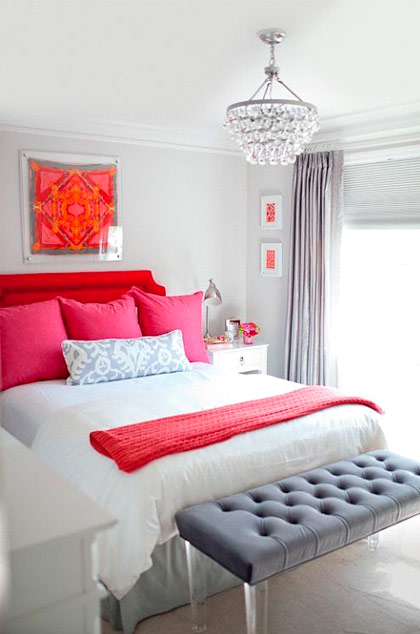 https://www.pinterest.fr/pin/478577897885693471/
3. Use carpets and rugs
Scatter a few throw rugs on the floor or carpet to add texture and additional design. If you're a tactile person, you might love a shag or fur rug to sink your toes into when you first get out of bed.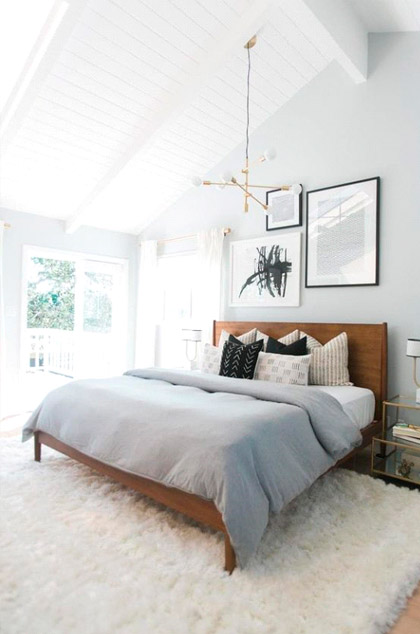 https://www.pinterest.fr/pin/290834088429104114/
4. Get out your paint brush
Add colour to your room by painting one wall in an accent color. All you'll need is a gallon of paint, a paintbrush or roller, and an hour or two to make your dreams come true.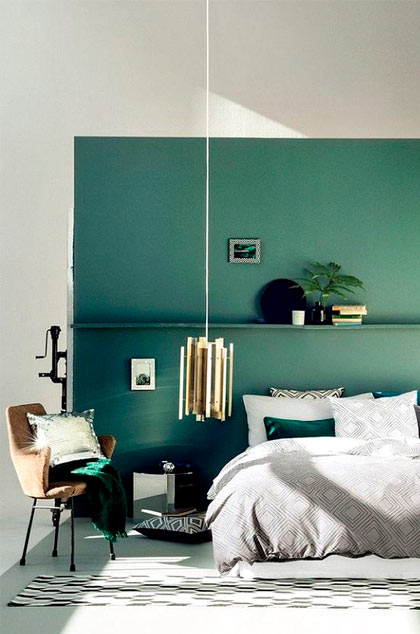 https://www.pinterest.fr/pin/851813716994756171/
5. Bring in some nature
Whether you opt for a bamboo window shade for a woodsy look or romantic cut flowers, you'll give the room a more restful feeling with that extra outdoorsy element.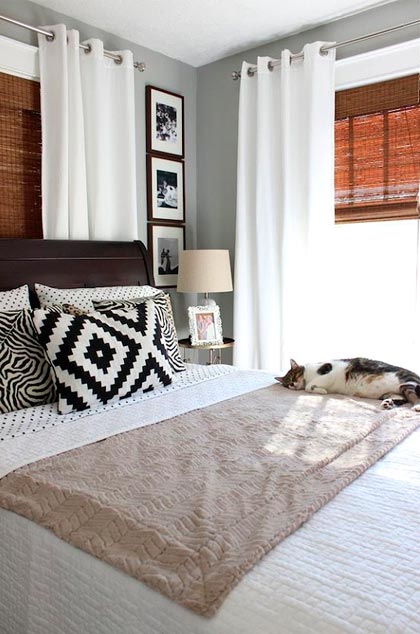 https://www.pinterest.fr/pin/508414245426803014/
It doesn't take a major design overhaul to make your bedroom a personal haven. All you need is a few decorative touches that you love, and you'll have a place that you look forward to going to at the end of a long day.
See also:
5 Easy and Inexpensive Redecorating Tips