December 8, 2016
5 Trends for the 2016 Holidays
Decorating your home for the holidays is a great way to enjoy the festive and warm spirit of Christmas.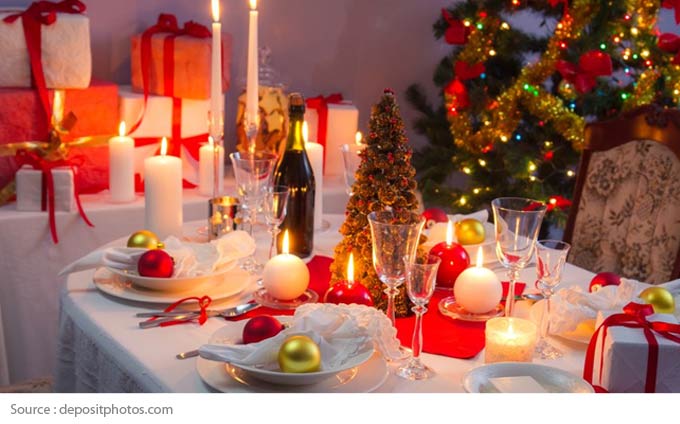 Creating a Chalet Atmosphere
In the mountains or in the city, if you want to give your Christmas decor a country-like feel, go for the essentials: logs, a deer sculpture, wool throws, etc. If you want to go full-tilt, place a pair of snowshoes on the living room wall or lean a pair of skis near the entrance of your home. The idea is to creatively use wood and other elements that are reminiscent of a chalet in the woods. For a soothing, warm effect, don't forget to add candles and tons of cushions. For your tree, choose some wooden ornaments, such as reindeer or skiers, as well as different coloured Christmas balls in tones that are borrowed from nature: green, white, chocolate brown or red. Set your table in a simple yet inviting style by using rustic touches such as a red plaid tablecloth, as well as accents such as pine cones or other vegetation.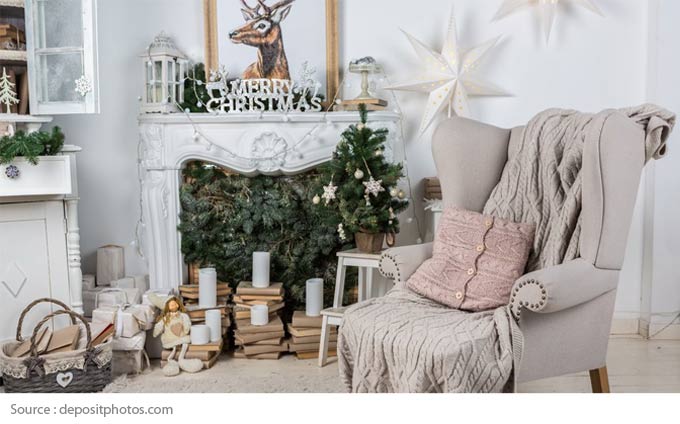 A Sleek, White Style
This look is both sober and warm, chic and timeless. If your decor is primarily white, add touches of brown, green, red or black. Attach a wreath to the outside door, and let the snow do the rest. Place white candles on the fireplace mantel. Use feathers and faux fur to add to the feeling of warmth, as well as hanging stars to create a festive atmosphere. At the bottom of the tree, place several gifts that are carefully wrapped in white or other colours, and combine that with other items such as Christmas balls and small transparent objects decorated with artificial snow. For the dinner table, use a white tablecloth with a winter pattern, enhanced with silver or gold dishes. Or, be bold and go for a totally white look. Seasonal vegetation such as holly or mistletoe always adds a festive touch. And, finally, take this opportunity to try out glasses that have different transparencies.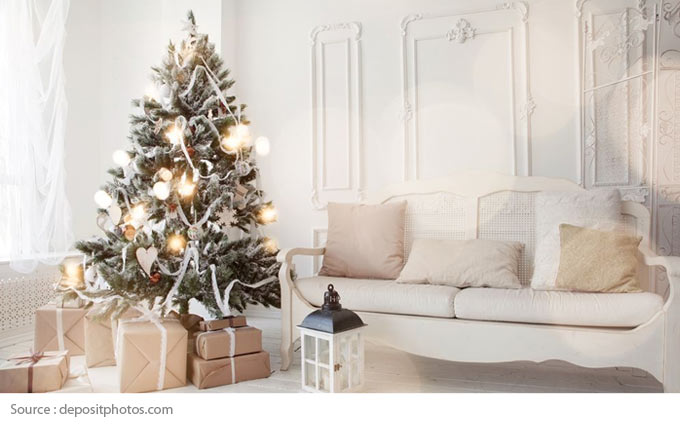 Going Traditional: Red and Green
For an authentic Christmas look that honours traditional decor, red and green are your best bets – you can always add a modern touch by using items that are apple green or poppy red in colour. Treat yourself to decorations that have a design element with a traditional but refined style. Try arranging fir tree branches throughout the house to which you can add touches of red fruit or ribbon. Hang candy canes near the fireplace or by the windows. Hang simple red objects on the tree and illuminate the tree with garland. Whatever you decide, simplicity is key. In a more contemporary style, put a white tablecloth on your table and choose plates that are light green. You can also decorate your table with holly or red candles.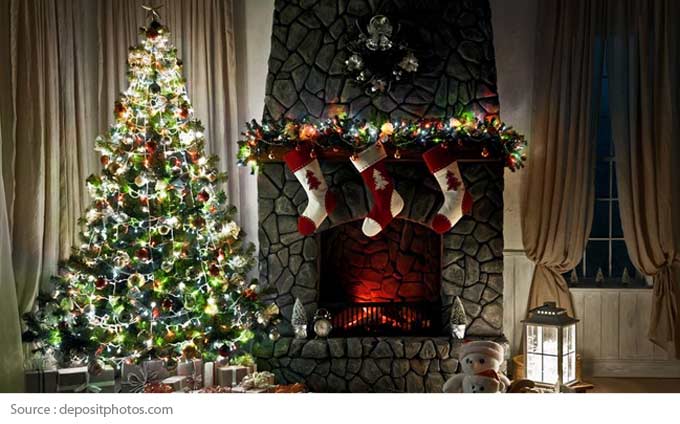 Gold and Silver: Always a Stylish Option
To create a festive atmosphere, be daring and combine gold and silver. Gold and silver add a hint of luxury, and they blend perfectly with white, red or green. Hang a golden wreath as well as garland throughout the house. As for the tree, why not combine white with gold, or gray and silver? These perfect colour combinations are sure to make your house sparkle. Use small glittery objects to light up the tree so that it shines bright. Integrating gold or silver branches near the entrance of your home will help put your guests in the holiday spirit. To reinforce this look, try playing with the effects of mirrors, pearls and other glittery items. Create an elegant table with a white tablecloth and gold and black tableware, for example. Add accessories such as candlesticks and place cards to create an elegant presentation.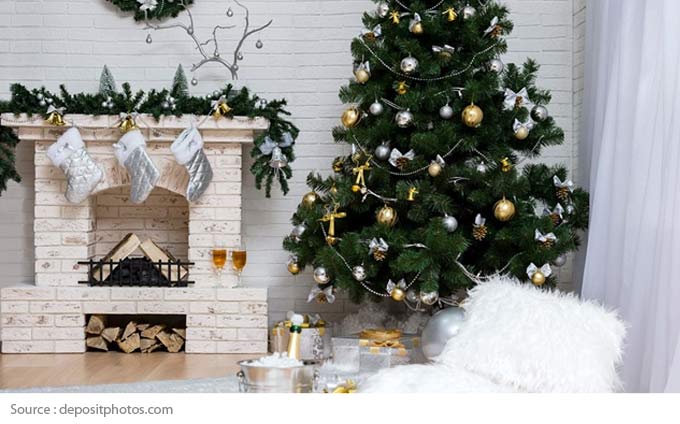 A Modern Style With a Fake Tree
To keep the contemporary Christmas look alive, a graphic style with geometric patterns fits the bill. Choose books, branches, boxes, cushions or paper as your accessories. Arrange and embellish your home with bright garland, or hang some sparking Christmas balls or other objects, and voila! This year, the trend is to integrate animals, either in plaster, wood, plush or framed, and make them an integral part of the decor. Place them on a wall or on a table. Top it all off with a table of festive, chic, art deco elements in glass, copper, or sapphire ... Originality is key!