October 6, 2022
5 trendy lighting ideas for a warm, welcoming dining room
Have you heard about the restaurants where you can dine in complete darkness from appetizer to dessert? It's a fascinating experience that everyone should try at least once. But living and eating in the dark day after day seems more like a nightmare. A well-lit kitchen or dining room area where you can chat with your guests and see what you're eating is much more enjoyable

.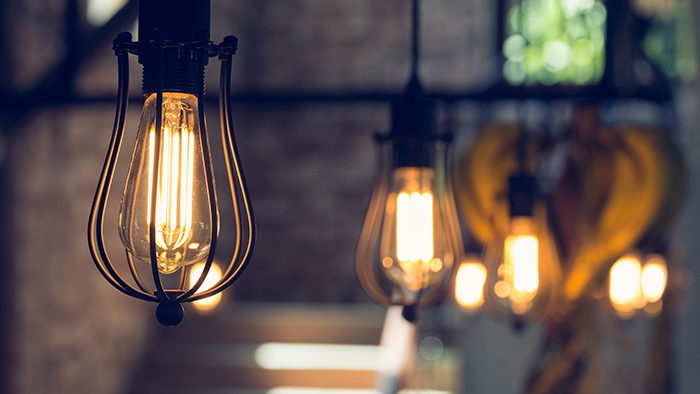 Here are 5 trendy lighting ideas for a warm, welcoming and well-lit dining room.
1. The versatility of rattan
This natural material, incredibly popular in 70s and 80s decors, has been making a comeback for a few years now. A natural or black rattan pendant light can give a variety of dining room decor styles a lift (vintage, Scandinavian, boho or modern).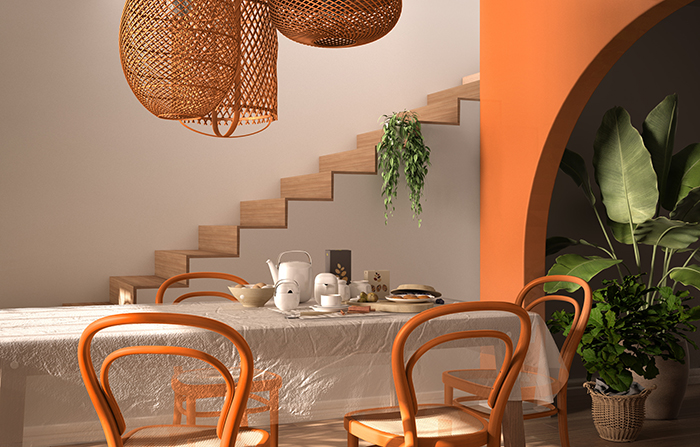 2. The queen of lampshades
A pendant lampshade is a beautiful addition to your decor. Whether you opt for one or several, this fixture will help create a warm and friendly space. Good lighting just may help you win your next card game!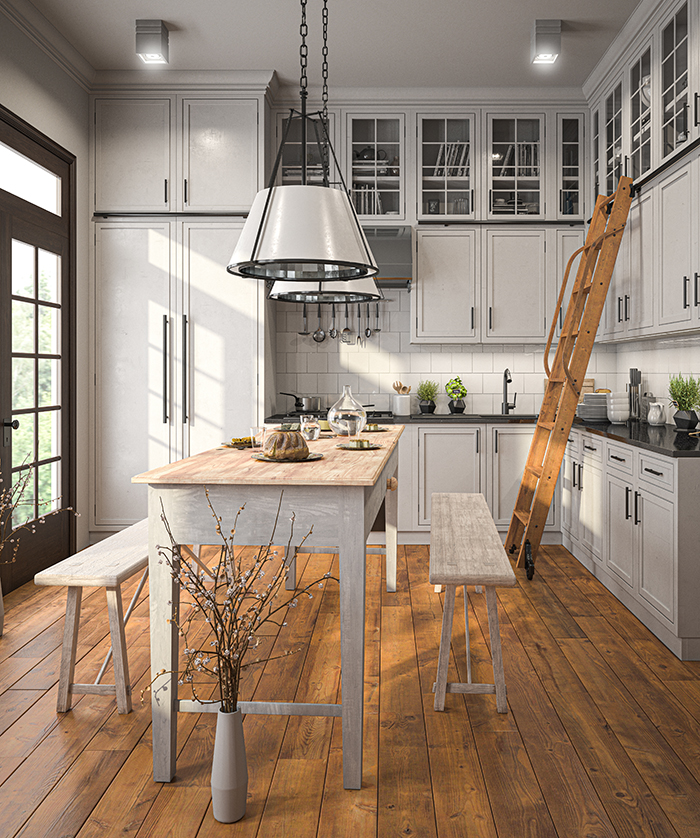 3. Luster and luxury
A dining room with a crystal chandelier is the ultimate in opulence. Is a beautiful crystal fixture your idea of the perfect focal point for a room? Show your love for the lavish and bring a touch of class to your evenings.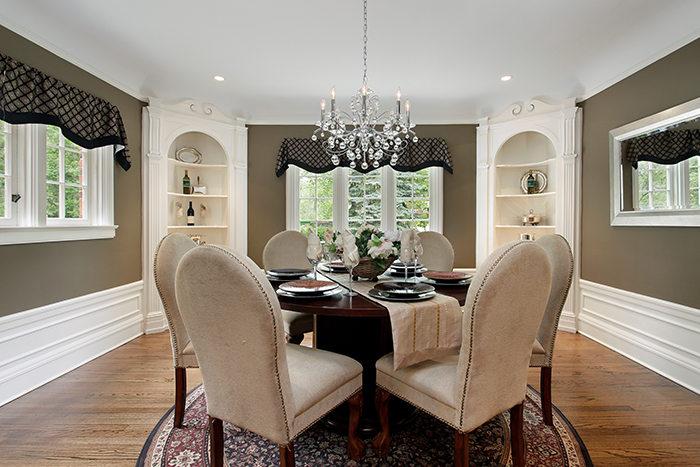 4. Stylish ceiling lights
There is no shortage of dining room lighting styles out there: industrial, retro, farmhouse, boho or Scandinavian—the choice is yours!
For an industrial look: opt for metal and black.

For a retro look: try glass and spheres.

For a farmhouse look: black fixtures and visible bulbs work well.

For a boho look: go for rattan or another natural material.

For a Scandinavian look: white and light wood shades are perfect.

5. Putting fixtures in the best light
A more understated look for accessories, chairs, tables or dining room benches need can better offset a grandiose, impressive and original lighting fixture. Be bold!