September 22, 2022
5 ways to add colour to your living room
Dark colours are always trendy, but how about adding some life to your living room? Nothing could be easier! Here are 5 suggestions you can use to put some colour into your living room and transform your space from dreary to dreamy!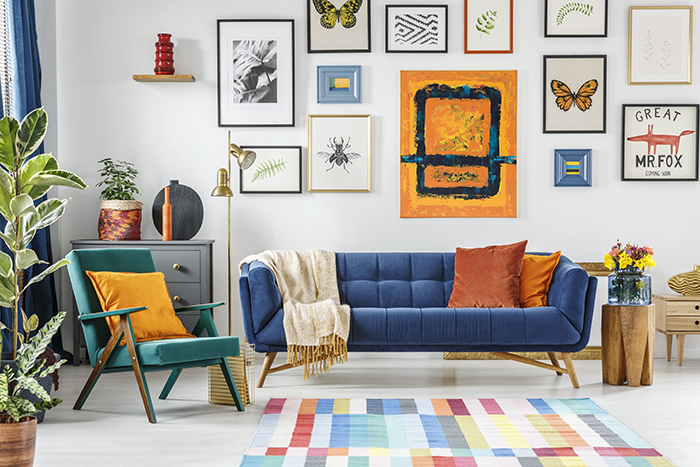 1. Paint an accent wall
A little paint can work wonders, or almost. Could there be any easier or more cost-effective way to add some sparkle to a dull, lifeless living room? Whether you choose a cool or warm tone, you can dress your living room in style with just a few strokes of the roller.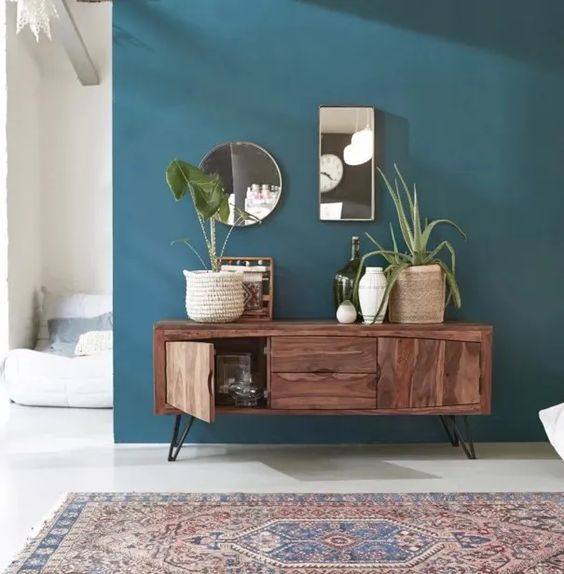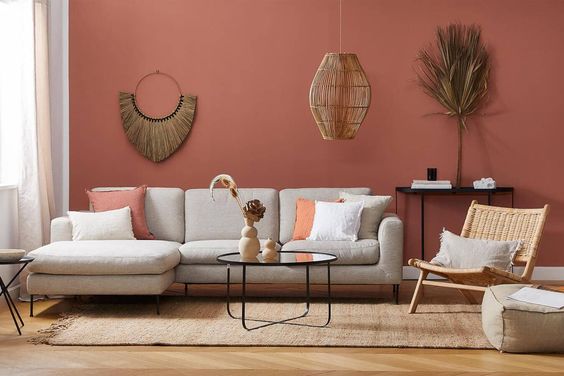 For more decorating tips for any room, check out our article on 7 ways to brighten up a dark room.
2. Coloured furniture, why not?
Colour your furniture: See how a midnight blue or orange sofa energizes your decor.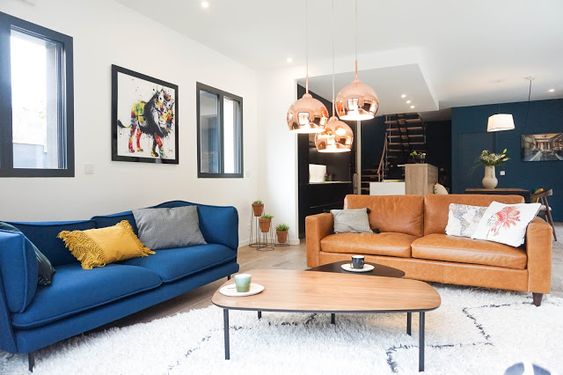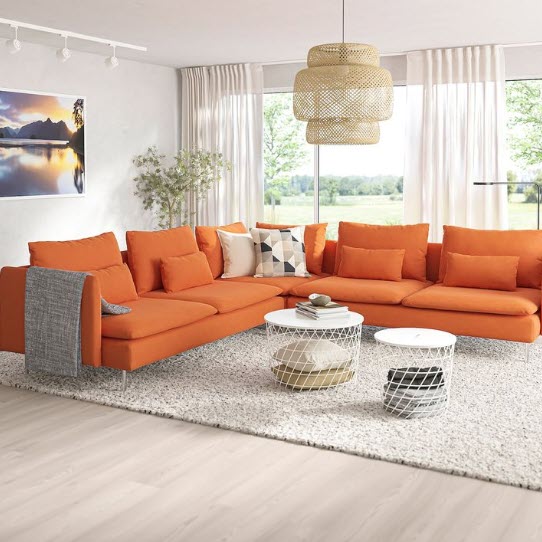 For a more subtle approach, choose an armchair. Though smaller than a sofa, the armchair will definitely become the focal point of your living room. Whatever you choose (green, pink or yellow), just settle back and get comfortable.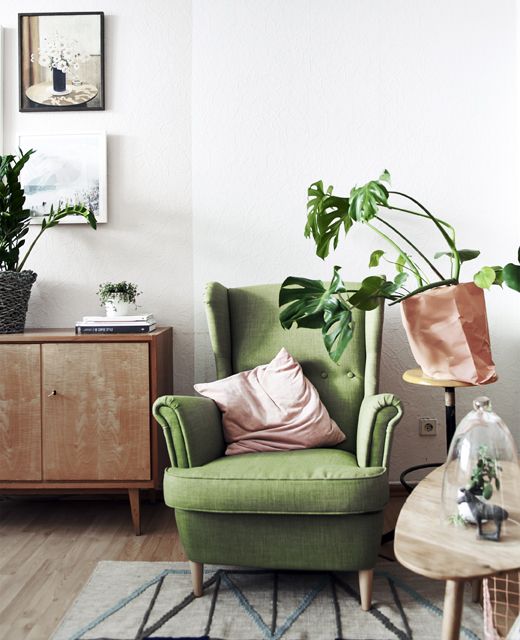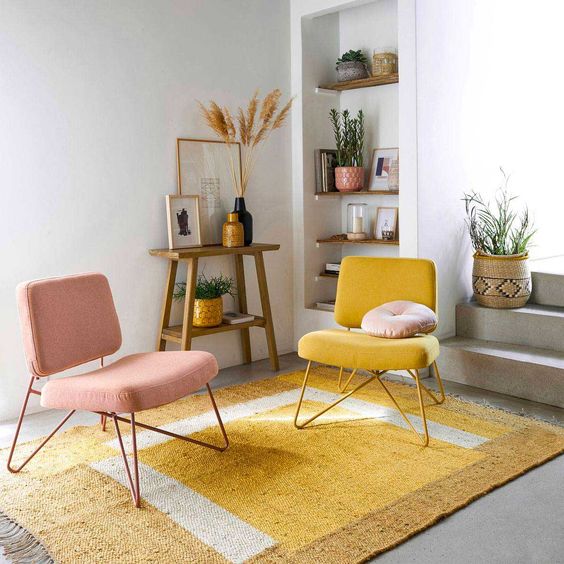 3. Accessorize to make your living room your own
Whether it's brightly coloured cushions, a colourful throw, a stack of books with crisp covers, an original lamp, a variety of vases and accessories, there's no shortage of ideas to brighten up your living room. And of course, you can always switch things up with the seasons.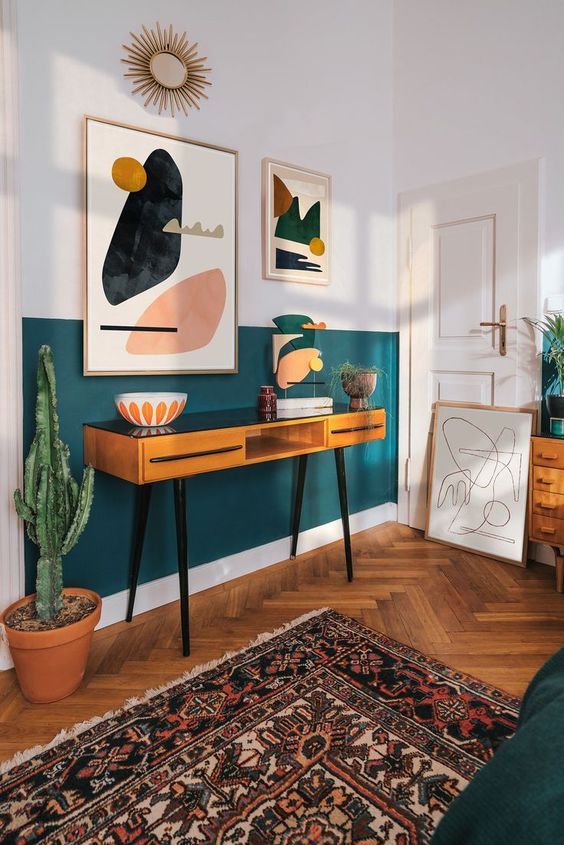 Fall is one of the decorator's favourite seasons. For ideas to warm the crisp days of fall, check out our article Add a touch of autumn to your decor.
4. Use plants to add life
Beautiful green plants add colour to your living room, not just greenery. Despite what you might think, these plants are not green only.
Welcome some green girls to the living room with these forest friends in colours ranging in a host of shades from light to dark.
5. Don't forget the floor
Sometimes, our living room decorating efforts forget about the floor. To overlook the floor is to lose a golden opportunity to add texture, patterns and different shades to your decor, and make your living room vibrant and comfortable.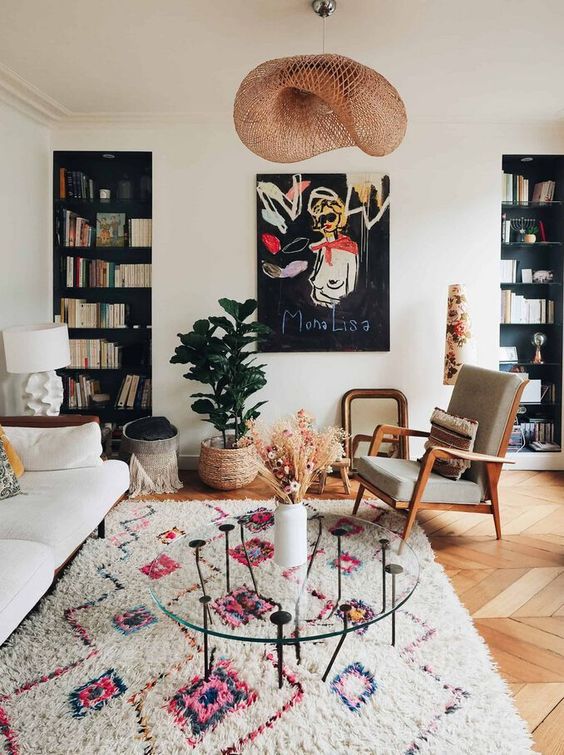 Does the idea of picking a living room carpet colour make you panic? Not to worry, just check out our article on How to choose a living room rug.
Want a soothing colour for your living room? This is Pantone's 2022 trend for painting your living room. See our article, Pantone Colour of the Year 2022: "Very Peri" blue.
---
Are you passionate about real estate? Subscribe to the Centris.ca newsletter now.
See also:
7 DIY decor ideas for an adult bedroom
7 ways to brighten up a dark room